Apple WWDC 2023: Apple's Mixed Reality Headset And Everything Else To Expect
Apple's upcoming WWDC 2023 event is expected to showcase the company's much-anticipated mixed-reality headset. Other announcements could include new MacBooks and a major update to watchOS 10.
The star of the WWDC 2023 event in June is expected to be the company's augmented reality (AR) / virtual reality (VR) headset. The headset has seen its share of leaks ahead of the official announcement, with the latest showing a breakdown of the headset's
internal components
. Many are expecting the headset to be Apple's future beyond the
iPhone
and iPad. However, with an expected initial price tag of around $3,000, many executives believe it will have a slow adoption process.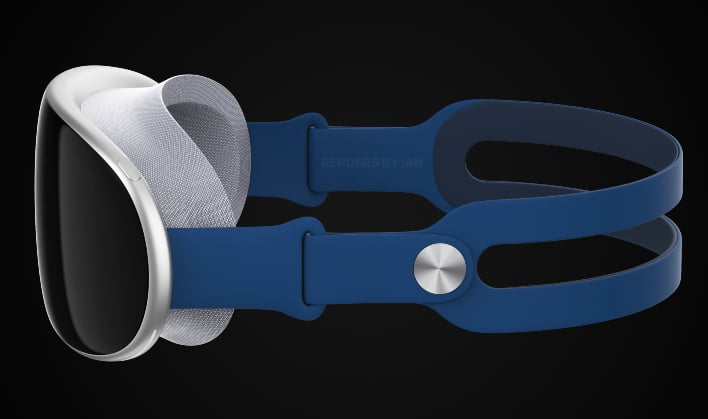 There will be a few new MacBooks announced at WWDC as well, according to Bloomberg's Mark Gurman. Possible announcements could include a new 15-inch MacBook Air, 13-inch MacBook Air, and an entry-level 13-inch MacBook Pro. None, however, are expected to house the new M3 processor.
In terms of Mac devices, Apple could finally replace its last Intel-powered device, the Mac Pro, with an Apple Silicon-based model. There have also been murmurings of a possible refresh to its all-in-one 24-inch iMac.
Operating software updates will also be a talking point at the event, with WatchOS expected to take center stage with a "major" update and a revamped interface. Updated versions of iOS and iPadOS are not expected to bring about any major changes, with iPadOS 17 laying the groundwork for the iPad Pro models launching next year with OLED displays. Updates to macOS and tvOS are also expected to be minimal.
Even with some exciting announcements upcoming at WWDC, Apple has warned its investors to temper their expectations ahead of second-quarter results. The company fully expects to see a continued decline in sales, especially with the iPad and Mac.
WWDC 2023
is scheduled for June 5th-9th and will be in-person at the Apple Park campus in Cupertino, California.