Rapper 50 Cent Teases Possible Role In Upcoming Grand Theft Auto 6 Game
Just in case you aren't aware dear reader,
Grand Theft Auto
is kind of a cultural phenomenon. The fifth game, particularly its internet component (known simply as "
GTA Online
"), is by some measures the
most successful video game
of all time. Naturally, anticipation for
GTA 6
is running high, and
any tiny tidbit
of information is tantalizing to the fans who have been waiting since 2013 for an taste of the new game.

Well, the latest teaser comes from a somewhat-unlikely but perhaps unsurprising source: Curtis "50 Cent" Jackson. The longtime rapper hasn't published that much music recently, but that's probably because he's been focused on building his media empire, instead: for more than a decade he's been lending his name, funds, and creative talent to a multitude of
films and TV shows
. Among those was the show "
Power
" which ran from 2014 to 2020, and was well-regarded by fans.
Apparently, what "Fifty" is working on now is "even bigger than
Power
," at least according to a recent tweet by him. What's that have to do with
Grand Theft Auto
? Along with the message, he tweeted the Vice City logo. Vice City is
all-but-confirmed to be
the locale of the next
Grand Theft Auto
game, which means that Jackson is likely going to play a role of some kind—possibly a major role—in
Grand Theft Auto 6
.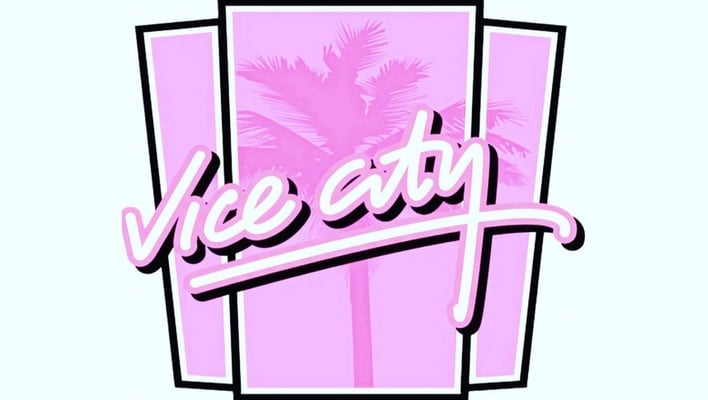 If so, then Jackson will join the grand tradition of celebrity voice actors in "GTA" games. It's not hard to imagine a role for the 47-year-old performer within the world of
Grand Theft Auto
. His pseudonym was inspired by an infamous criminal from the 1980s, and many of his raps are about his experiences on the streets.
Grand Theft Auto 6
has no release date; Rockstar has barely even confirmed that the game exists. A
major leak last year
revealed surprisingly little aside from confirmation that the game will have multiple protagonists including a Latin woman named Lucia. Recent leaks include that the game will apparently feature
bleeding-edge tech
including "ahead of its time" water simulation—a perfect fit given the game's tropical Vice City setting.