GTA 6 Leak Has Fans In A Frenzy For Rockstar's Next Monster Game Title
So far,
Rockstar Games
has been rather tight-lipped about its upcoming addition to the Grand Theft Auto series with
GTA 6
. However, that could be changing soon, based on recent speculation and potential leaks from YouTuber
SanInPlay
, who previously correctly predicted information about GTA 6's female protagonist.
In September,
GTA 6 gameplay footage
leaked online, sending the internet into a frenzy over what was not previously known. That footage quickly spread, being torn down by Rockstar and then popping back up on another site just as quickly. At that time, we expected that Rockstar might leverage
the new found excitement
about GTA 6, and announce the game properly or even drop a trailer. However, this was not to be, as Rockstar remained silently plugging away.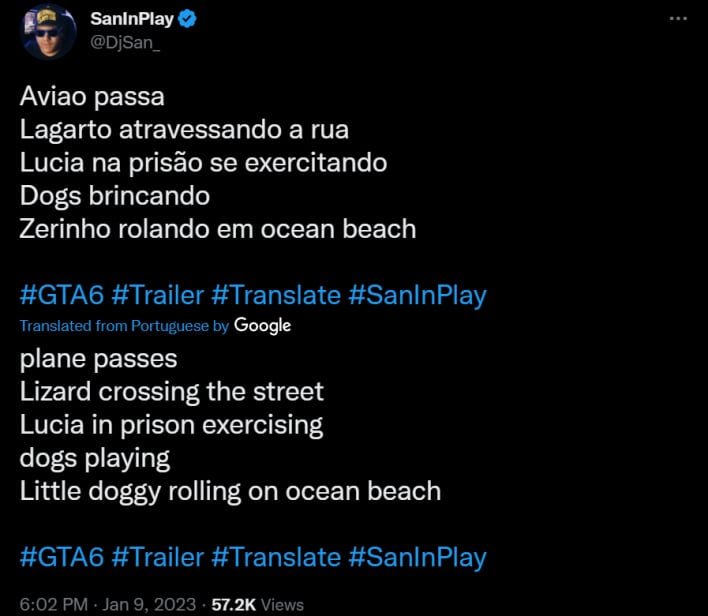 As we go into 2023, we expect some GTA 6 news to come out, and we might get it sooner rather than later. YouTuber
SanInPlay
originally reported that one of the playable protagonists of GTA 6 would be a Latina named Lucia, over a month before we had any information from the leaks. More recently,
SanInPlay
has claimed that there might be a trailer with a few specific beats, including planes passing overhead, dogs playing, and Lucia in prison exercising, among other details.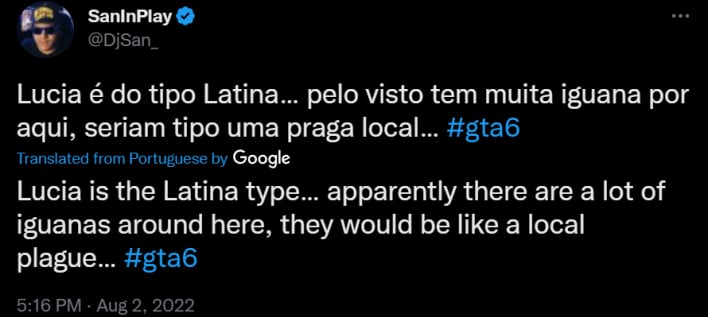 Of course, this could all be proven wrong by Rockstar in the coming weeks, though prior leaks would suggest otherwise. However, Rockstar could also recut and tweak their trailer if they have one waiting in the wings, should they want to discredit
SanInPlay
, so future leaks get less coverage. Either way, we will have to wait and see what happens in the coming weeks, because if there is speculation such as this, something of real substance might be coming soon. Where there's smoke there's fire most times, as they say.