Intel Application Optimizer Tested: Smash CPU Bottlenecks And Boost Framerates
Intel Application Optimization: Evaluating In-Game Performance With A Core i9-14900K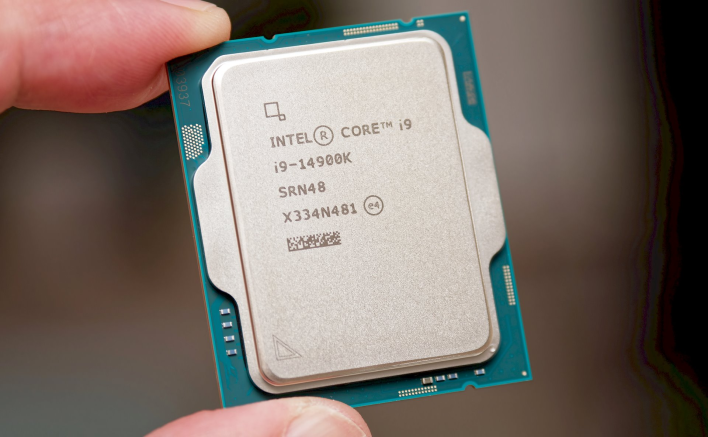 Intel Application Optimizer (APO) - Free


Intel APO or Application Optimization technology is a brand-new piece of software that Intel claims will bring a big performance lift for games, and from what we've seen so far, those claims seem to check out.






Free frame rate boosts
Easy to install
Works as advertised

Not supported yet by all Intel 14h Gen CPUs
Only 2 games supported (for now)



---
The launch of
Intel's 14th Gen Raptor Lake Refresh
was fairly lowkey, since it was just a minor update of an existing CPU architecture. The Core i5-14600K, Core i7-14700K, and Core i9-14900K all came with slightly higher clock speeds (and in some cases more cores), but perhaps not quite enough to improve performance dramatically in some applications, including games. However, 14th Gen CPUs do have an additional trick up their sleeves for boost gaming performance, and that's Intel Application Optimization. APO is a brand-new piece of software that Intel claims will bring a big performance lift for games, and from what we've seen so far, those claims seem to check out.
What Application Optimization Is And How To Use It
Intel Application Optimization (or APO) is a new addition to Intel's Dynamic Tuning Technology (or DTT) suite, which is a hardware-specific driver that helps improve performance and efficiency. For the moment, APO is focused on delivering better gaming performance, with up to a 16% higher framerates promised. Intel hasn't gone into too much depth about what exactly APO is doing to achieve this improvement, other than to say it optimizes threading and thread scheduling. In practice, it seems force the P-cores to focus on running the game while the E-cores do everything else. Basically, it's Thread Director on steroids for gaming, at least in its current form.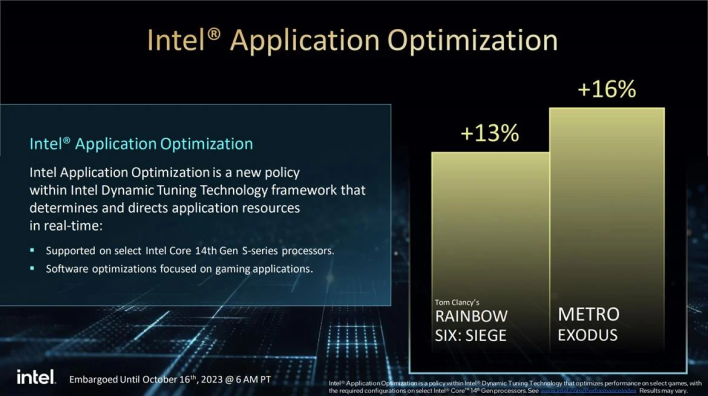 In order to use APO, you need a compatible CPU, a motherboard that has a DTT driver, and to play a game that APO supports. At the time of this publication, however, hardware compatibility is sparse as only the Core i7-14700K and Core i9-14900K support APO, and it seems only ASUS and MSI have released DTT drivers for
some
of their LGA 1700 motherboards. Of course, even if your hardware is good to go, APO won't work in all games. Right now it only works in Metro Exodus and Rainbow Six Siege.
On the bright side, it's possible that Intel's new Core i5-14600K will get APO support at some point, and we can always hope older LGA 1700 chipset motherboards will too. Additionally, other motherboard vendors like ASRock and Gigabyte are surely working on their DTT drivers (ASRock did after all provide us with a pre-release driver for this test). Intel has also teased lots of other games that will be added to APO, like Hitman 3, League of Legends, and Dwarf Fortress, though there's no official timeline for when that will happen.
Assuming you have the right CPU and motherboard, you'll need to install your motherboard's DTT driver, and then possibly reboot and find the DTT option in the BIOS to enable it. Once that's squared away, APO should just work, but if you want to toggle it on or off, you can install the official
Application Optimization app
from the Microsoft Store. You can toggle individual games on or off too, but in order for them to show up, you may need to run them at least one time and then restart your PC.
Testing Setup, System And Methodology
For testing these two games using Intel APO, we used a PC equipped with an Intel
Core i9-14900K ($578 on Amazon)
,
ASRock's Z790 Taichi Lite
, 32GB of DDR5 memory, and a Dell Alienware GeForce RTX 4090. All performance enhancing options for the CPU were enabled where available in the BIOS, including Dynamic Tuning Technology, and the system's DDR5 was clocked to 5,600MHz with timings of 40-76-76-76. The RTX 4090 was kept at its default frequencies and power limit.
All the testing was done on a fresh installation of Windows 11 Home running on a
Corsair MP600 Pro NH 2TB
drive. All software and the OS used for testing was updated as of November 1, including the DTT driver, which is a pre-release version. We used the APO app in the Microsoft Store to toggle APO on and off in the tested games. Each game was benchmarked three times, and the performance graphs below show the data from the median run.
Since there were only two games to test here, we decided to run them at two different quality settings: one at 1080p with low-medium graphics settings, and another at 4K with maxed out settings. Since APO enhances CPU performance, it shouldn't really help if you're GPU-bound, which usually happens when you're running at very high in-game graphics settings. However, at more moderate settings with higher framerates, you're more likely to run into a CPU bottleneck, which is where APO can boost performance.
Gaming Performance Results With Intel APO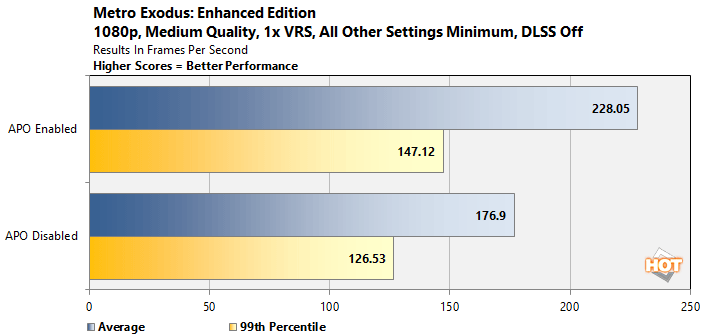 Although Intel quoted a 16% performance improvement in Metro Exodus, APO was able to boost the average framerate by 29% and the 99th percentile framerate by 16% with near-minimum quality settings at 1080p. That's an impressive performance improvement from a piece of software, especially on a high-end systems like this. Granted, there's probably not that many people looking to play Metro Exodus at either 180 or 230 FPS, but it's good proof that APO does work.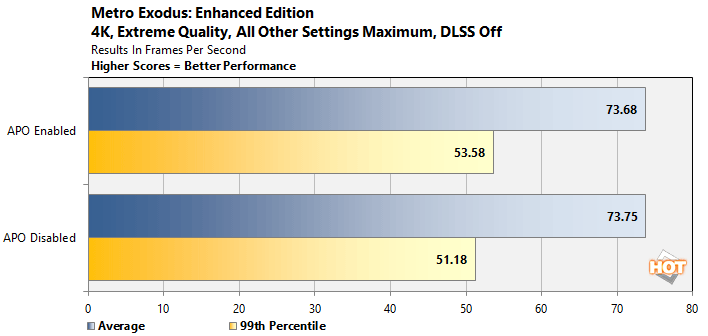 At 4K with maxed out settings, the performance advantage with APO unsurprisingly disappears. In the vast majority of games, CPU bottlenecks only manifest when there's a high framerate, and plenty of GPU headroom left. There are some games with visual quality settings that impact the CPU rather than the GPU, but even when those options are available, they're usually quite sparse and limited. Metro Exodus is a game where the quality settings impact the GPU workload far more than the CPU.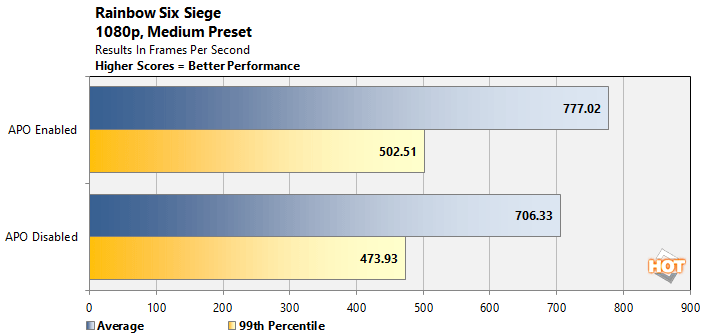 With a 10% and 6% boost respectively to the average and 99th percentile framerates, APO certainly proved to be useful in Rainbow Six Siege when playing at 1080p with the Medium preset. Although this uplift didn't quite match up to Intel's claim of 13% better performance, a 10% higher frame rate for free is a pretty good deal. No monitor so far can show you nearly 800 frames per second, but having such a high framerate crucially lowers input lag. For competitive gaming, extremely high framerates are an advantage, and it looks like APO will be able to deliver that, but hopefully in more game titles soon.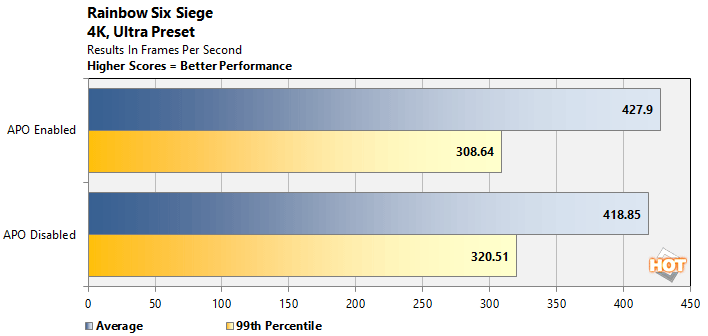 At 4K with the Ultra preset, performance was roughly the same whether APO was on or off. That's a clear indication that even at 400 or so FPS, Rainbow Six Siege is so optimized that APO doesn't help much. It might be a different story for
Intel's Core i7-14700K
or other CPUs, however.
Intel Application Optimization For Games: First Impressions
Intel's Application Optimization, or APO, isn't a gimmick or overhyped. So far, it genuinely works, and works well when a game can take advantage of it. While new optimized GPU drivers can significantly boost performance in specific games, it's somewhat rare to see a piece of software boost effective CPU performance so significantly unless it's some sort of bugfix. In the case of APO however, it's clear that there's lots of performance to be tapped into with Intel's hybrid CPU architecture.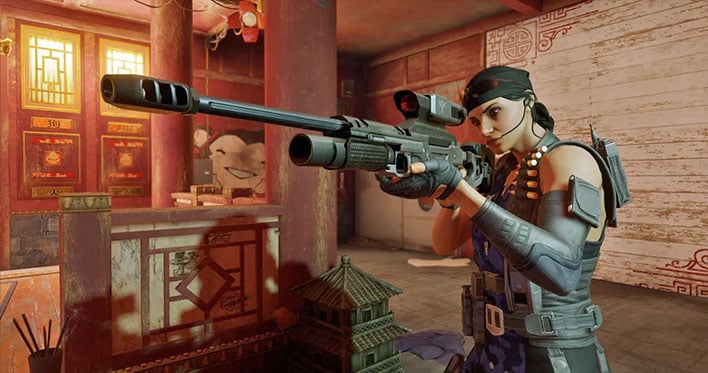 That's not completely a good thing though, because we know now that Intel could be even more competitive with AMD's X3D-enabled processors when it comes to high framerate gaming, but its CPUs are seemingly held back in some applications by sub-optimal scheduling and resource allocation. This has been an issue since Intel's 12th Gen chips were launched, but now we're seeing the full scope of the issue. It's great that Intel APO offers a solution that brings much better performance to its CPUs in games, but it has significant hardware and software limitations, at least currently.
APO could foreshadow good things for game performance with Intel's CPUs moving forward. Hopefully, Intel is dilligently working to bring the benefits of APO to as many of its platforms as possible and perhaps working with Microsoft to build the necessary functionality into Windows. Whatever the case may be, we hope the additional game performance afforded by APO seamlessly makes it way onto more platforms and that works with more games and potentially other applications. For the moment, AMD has the gaming pole position, thanks to its Ryzen
X3D CPUs with 3D V-Cache
, but APO could tip the scales with broader hardware and game compatibility.
Related content