How To Find The Best Value In Gaming Graphics Cards This Holiday Shopping Season
From Entry Level To Elite Enthusiast GPUs, Here Are Some Of The Best Options For PC Gamers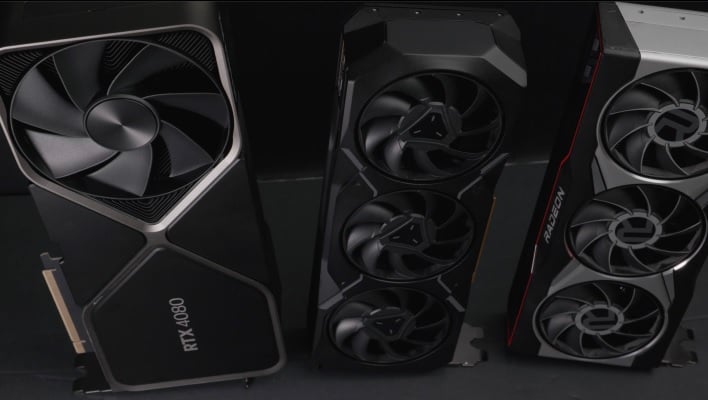 There's nothing more exciting about PC building than when it's time for the mighty graphics card. The last few years have certainly been a roller coaster ride of availability and pricing changes, however. These uncertainties can easily confuse even the most seasoned PC builders. As we approach the holiday shopping season, retailers are well stocked and ready for your hard-earned cash. While you can leave your 'GPU Shortage' fears back in 2021, it does not mean good value is easy to find now.
Luckily, occasional sales such as the Amazon Prime Big Deal Days event mean you can even get lucky. An
NVIDIA Zotac RTX 4080
for $989.99 or an
Intel Arc A750
for $199 are just some of the deals around. Let's take a look at different budget levels and find you the best value in gaming GPUs this holiday season!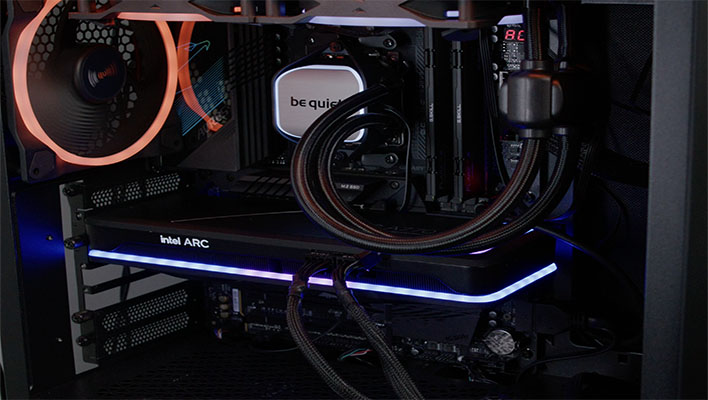 Best value graphics cards under $300
The under $300 price bracket is extremely popular - since it is the most approachable for gamers. While the average GPU price has soared in the last few years, there are still a few gems to choose from. This category has good representation from NVIDIA, AMD, and Intel alike. Gamers will also likely be playing at 1080p with these GPUs, with some 1440p games also performing well. These GPUs will be packing 8GB of VRAM, which is fine for 1080p, but slowly becoming more outdated with games requiring loads of VRAM lately. For GPUs under $200, you'll typically have to go back to last generation to find deals, as most new releases trend above that mark.
For NVIDIA, you'll find the best value amongst its current lineup to be the
PNY XL8R RTX 4060
at between $279 to $299. Sure, the brute force performance may not be a huge step up from last generation's RTX 3060, but there are some notable benefits. NVIDIA's DLSS 3 technology brings with it frame generation, which is exclusively available on RTX 40 series GPUs. The RTX 4060 benefits by being able to punch above its weight class in many games that support it, giving you better performance overall. Ray tracing, which is becoming increasingly popular, also benefits from the extra frames. Did we mention that the RTX 4060 TDP is only 110 watts? Compare that to this
Asus Dual RTX 3060
(on sale for $259.97) at 170 watts, and the efficiency gains are tremendous.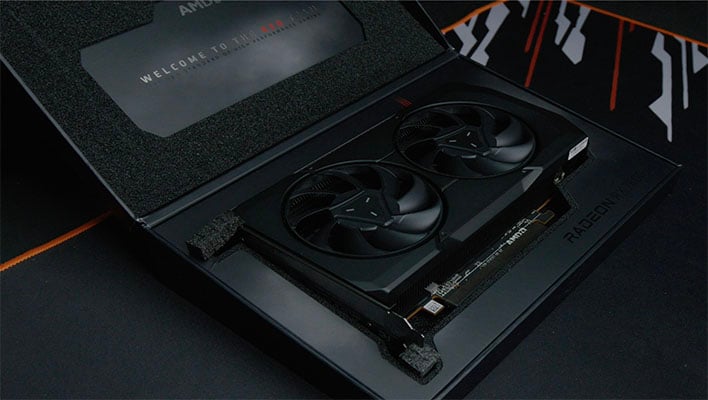 For AMD, you'll save a few more bucks going with the
Powercolor Fighter RX 7600
. Coming in at $249, this capable addition to the Radeon lineup has been good overall. While it is a bit more power hungry than the RTX 4060, its cheaper MSRP makes it worth a second look. It won't have nearly the same level of performance in rasterization or ray tracing as the RTX 4060, but it's competitive for the price. You also won't have access to DLSS 3, but AMD has recently released FSR 3 to compete. It's limited in games right now, so you're likely stuck with just FSR 2. The current $299 price of last generation's
Powercolor Fighter 6700 XT
is also worth a mention, as it's a great GPU.
With some much-needed competition, Intel has the
Arc A750
at $199.99 currently with Amazon's Prime Day deals. If you're lucky to find one for $300 or less, the Intel
Sparkle Arc A770
(currently $289.99) is worth a look. While the price savings is nice, it will generally be a bit less performant than the other options from NVIDIA and AMD. Keep in mind that driver maturity may also be more of an issue with Intel, such as the recently released
Starfield
having early teething pains. Overall, you'll get a slightly more rounded GPU experience with the RTX 4060, but it will also be the more expensive of the three options.

Best Value graphics card under $600
The $600 and under price range is hotly contested territory, and where many enthusiasts have landed with current pricing. This is where 1440p gaming starts to become a priority, and more than 8GB of VRAM highly desired. The recent AMD introduction of the 7700 XT and 7800 XT have certainly shaken things up here. For NVIDIA, the
Galax RTX 4070
is on sale for $548.99 for Amazon Prime Day, one of the lowest prices we've seen this year. It will pack 12GB of VRAM, and be a fairly efficient GPU. It has fantastic 1080p performance, and great 1440p chops to boot. DLSS 3 is a huge boon to its ray tracing performance capabilities where both are supported, too.
AMD has come in strong recently with the cheaper $499
Gigabyte Radeon 7800 XT
, however. It packs 16GB of VRAM, eclipsing that of the NVIDIA competition. It also performs tremendously well in most titles, sometimes besting the more expensive RTX 4070. It won't have DLSS 3 or the same ray tracing performance, but overall, it's a better value for the price.
Meanwhile, the
Sapphire RX 7700 XT
can be had for $50 cheaper, but the performance benefits of the 7800 XT are worth the asking price. If your budget is above $300, but not quite at the $500-600 level, there are a few options here as well. Last generation GPUs such as the
Powercolor 6750 XT
can often be had for under $349, and with 12GB of VRAM, is still potent.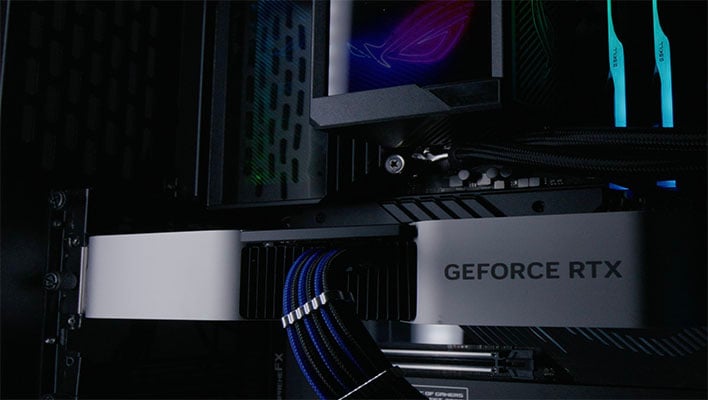 You'll find the NVIDIA
PNY RTX 4060 Ti
around this price level, as well. The 8GB $399 variant is not a great value, but still an OK option.
This
Zotac RTX 4060 Ti
is currently $369.99 on sale, but it's only the 8GB version still. The 16GB variant of the
MSI gaming RTX 4060 Ti 16GB
is typically one you only want to grab when it's on sale, such as the current $429.99. While the extra VRAM is appreciated, the original $499 MSRP is not a good value. If you're picking this up closer to the low $400 range, it's certainly worth a look.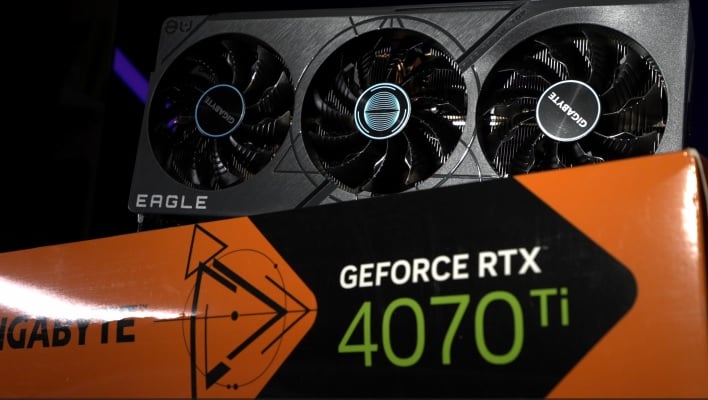 Best Value graphics $600 and beyond
This category is where things get dicey for value to performance. If you're a gamer looking at high-end 1440p, ultrawide, and 4K gaming then this is were you will be most interested in shopping. While value is relative, it can be said that performance certainly takes a front seat in this more expensive category.
For NVIDIA, the $769.99
Zotac RTX 4070 Ti
with 12GB of VRAM is great for high-end 1440p gaming. Sure, the 12GB of VRAM and narrow memory bus leave some to be desired, but overall, it is a high performer. We'll fall short of calling this a good value though, since it's certainly more expensive than we'd like to see.
AMD has a similarly high performing
XFX 7900 XT
to compete, whicht has been discounted recently, with some models under $760. That's not bad for 20GB of VRAM, but you will miss the DLSS 3 and efficiency of the NVIDIA GPUs here.
The situation gets increasingly more interesting when you arrive at the level of the $989.99 (down from $1,299)
Zotac RTX 4080
for $989.99 (down from $1,299) and
Powercolor 7900 XTX
at $889.99. The current sale price of $989.99 for the RTX 4080 is the lowest we've seen. That certainly changes the math against the competition, making this a good value in this range for once. You'll save an extra $100 by going with the Powercolor 7900 XTX, and gain more VRAM with 24GB total. You'll still miss out on NVIDIA's stellar ray tracing performance and
DLSS 3
, however. Tough choice - but seeing an RTX 4080 at $989.99 is certainly appealing for high-end buyers who want to save some serious cash.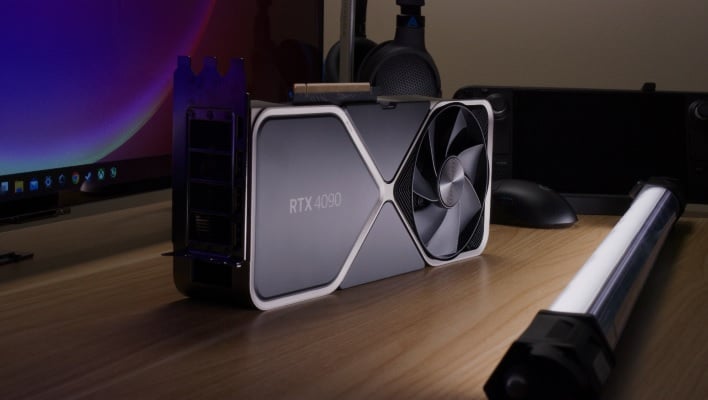 If your budget is sky high, the RTX 4090 is still the absolute king of performance. This
PNY RTX 4090
is $1,699, but the RTX 4090 has an original $1,599 MSRP. We don't see those models as often, save for the Founders Edition from NVIDIA. Sales are also harder to come by for this monster GPU.
The price is a shock to many, but the flagship GPU certainly does not disappoint. With 24GB of VRAM, 450W TDP, and some larger cooler designs, this GPU is big in every way. While it's expensive, you do get a lot of "value," relatively speaking, with its performance. It's also a GPU that will last you a few years - although many buyers of this class of GPU are prone to be early adopters. It's still one of the only GPUs this generation to experience some early shortages due to demand.
There you have it - some of the options for GPUs this holiday season. While we wish that prices were lower across the board, it doesn't mean that we still can't find some decent values amongst the crowd with the occasional sales. Performance has also reached some impressive levels, especially with recent tech such as DLSS 3 and FSR 3 to help even further.
Related content