Weekend Deals: Blue Yeti USB Mic For Just $65, Blanket Your Home In Eero Mesh WiFi For $174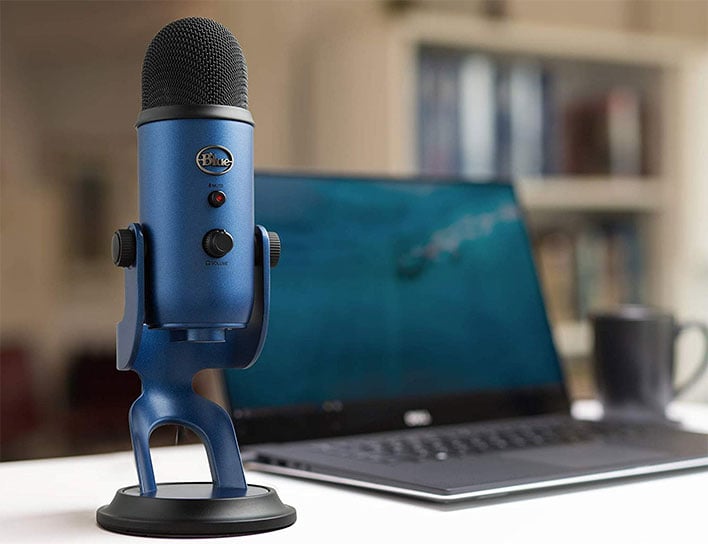 If you have any funds left after stocking up on discounted games from
Steam's Lunar New Year
sale, you can put them towards some hardware upgrades and watch that savings meter rise. There are two bargains in particular that have caught our eye—one is for the popular Blue Yeti microphone, and the other is an Eero mesh wireless router upgrade.
Starting with the former, you can snag a factory reconditioned
Blue Yeti microphone for $63.99 on Woot
right now. Woot, which is owned by Amazon, describes factory reconditioned products as those that have been "returned, inspected, and restored to fully working condition by the original manufacturer or a certified partner," adding "it's as close to new as you can get without technically being 'new'." And in this case, it's backed the same 2-year warranty as a 'technically' new model.
The Blue Yeti microphone lists for $129.99. Sometimes it dips below that price, though in the past three months, a price history search shows the lowest it's hit on Amazon was $89 for a few brief stints. You're essentially saving $25 off the occasional rock-bottom price, and half off its normal price. That's pretty good for one of the most popular mics on the market.
The Yeti features a proprietary tri-capsule module, four different pattern settings (cardiod, stereo, omnidirectional, and bidirectional), variable gain, zero-latency headphone output, a mute button, and easy setup. You get a choice of three colors with this deal—Midnight Blue, Black, and Silver.
Save 30 Percent On Amazon's Eero Mesh Wi-Fi Router System (3-Pack)
The other deal of note this weekend is for
Amazon's Eero Mesh WiFi System for $174
. This deal saves you $75 (30 percent) over the list price Looking at the price history, the only other comparable discount on this package was during Black Friday and Cyber Monday.
Mesh networking is growing in popularity because it offers a better way of extending wireless coverage in your home compared to using network extenders. That's because it doesn't chop your speeds in half. This 3-pack replaces whatever router you are using now and offers coverage for up to a 5,000 square-foot home, with easy setup through the Eero app.
You get dual-band connectivity (2.4GHz and 5GHz) with this system. It's a Wi-Fi 5 (802.11ac) router setup, and each of the three modules sports a pair of dual-sensing gigabit Ethernet ports for wired connectivity. It also works with Alexa.