Here Are Target And Walmart's Leaked PlayStation 5 Restock Plans For The Coming Weeks
Black Friday
and the holiday shopping season are just around the corner, so if you are in the market for a new gaming console, now is the time to start looking. If you've had trouble getting your hands on a current-gen console, we have collected some information to help you out in this difficult endeavor, as a couple of retailers have planned restocks in the coming days that have since leaked out.
Target PlayStation 5 Drop
Late last week,
PlayStation
and
Xbox
console restock tracker Jake Randall tweeted about a potential
PlayStation 5
restock coming either on the 21st or 27th of October. However, since nothing came about on the former date, a drop of unknown size is likely coming on Wednesday next week.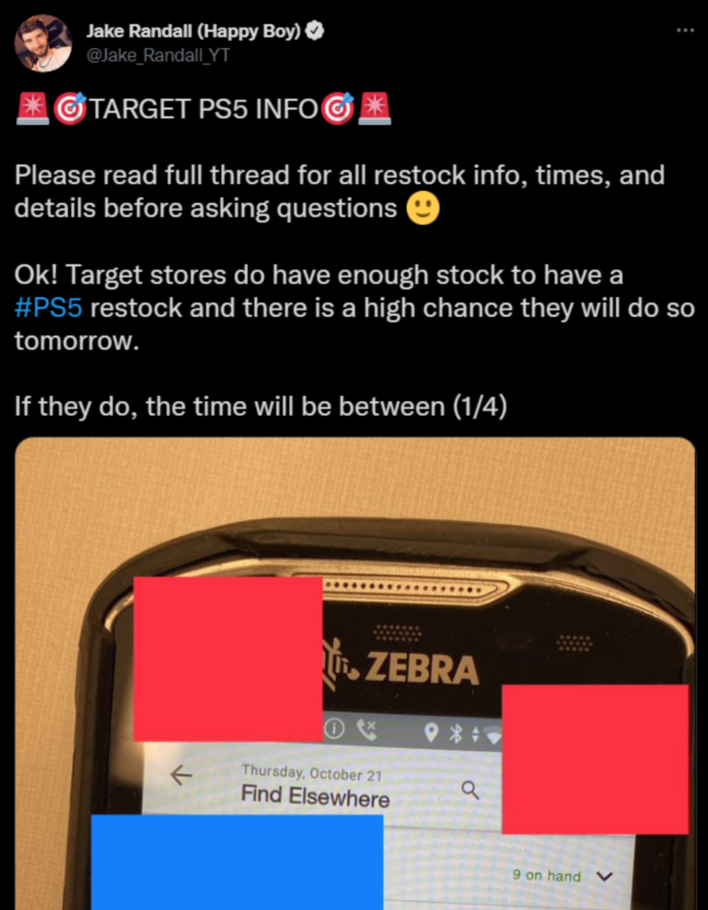 Randall further explains that the drop will likely happen between 6 and 9 am ET with online-only ordering and mandatory in-store pickup. This means no more camping out front of a store but sitting in front of a computer waiting, as Target will be adding a PlayStation 5 product page anywhere from 20 to 60 minutes before the drop. Thus, keep an eye on Twitter feeds and news streams like ours for alerts when this drop kicks off.
Walmart Black Friday Drop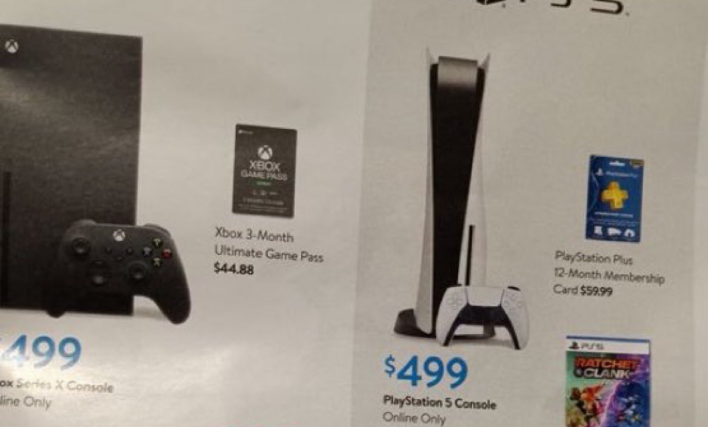 Switching gears and looking forward about a month, new leaks indicate that Walmart is expecting a significant restock for Black Friday 2021. According to a leaked ad from @PKMonGod on Twitter, both the new
Xbox Series X
and S and the PlayStation 5 consoles will be available as part of a larger promotion and set of deals.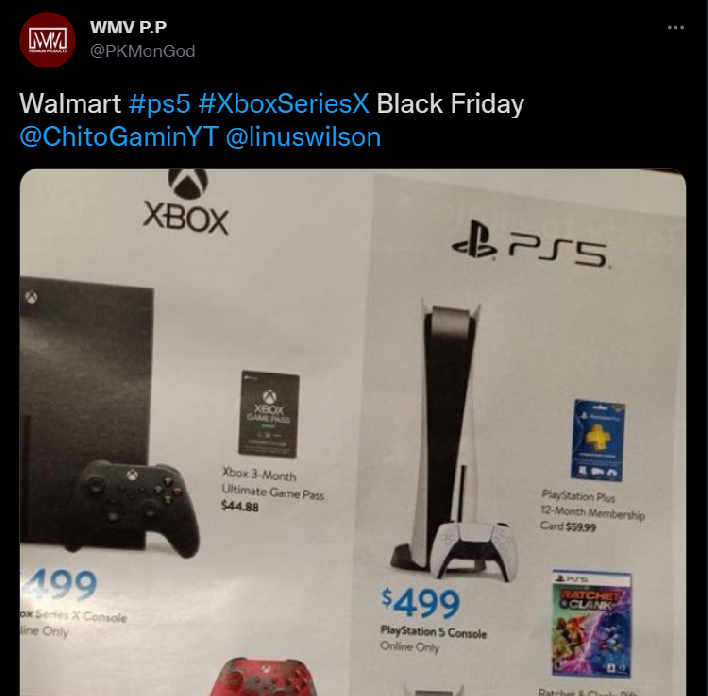 Keep in mind, Walmart could be limiting these consoles to Walmart+ members if the company aligns with what other retailers like GameStop are doing. However, this membership is not going to break the bank at $12.98 a month, and considering the perks, it seems like a good deal. According to Walmart's website,
Walmart+
will give members access to Black Friday deals up to 4 hours before everyone else across all three online Black Friday events. Of course, you will not have to sign up now, but keep this in mind when the time rolls around to try and get a console among the flurry of other people doing the same.
Between these two drops and likely many more to come, you should have a few chances to get your hands on a PlayStation or Xbox console before Christmas. Hopefully, it will not be a mad rush, and there will be enough stock this season. In any event, stay tuned to
HotHardware
for updates on consoles coming to stores or websites near you.