Summer Game Fest 2023: Spider-Man 2 Release Date, Sonic Superstars And Other Highlights
Since E3 was canceled, everyone's hosting their own game events, and yesterday, the man of the hour was
sometimes-beloved industry icon
Geoff Keighley as he hosted the
Summer Game Fest 2023
. This show wasn't tied to any particular publisher or hardware vendor, and as a result showcased an eclectic mix of titles from publishers both large and small.
The headline item of this show was almost assuredly the announcement of a release date for the sequel to Insomniac's mega-hit PlayStation 4 Spider-Man game.
Marvel's Spider-Man 2
will have multiple playable characters, including a Venom-parasite-enhanced Peter Parker as well as Miles Morales, who is sporting new electric powers. That game was announced with a long trailer at
Sony's event two weeks ago
, but now we know that it'll release on October 20th, exclusively on PlayStation 5.
However, the new announcement from yesterday's show that got your author most excited was the reveal of
Sonic Superstars
. This title is a brand-new Sonic game in the classic mold, with primarily side-scrolling two-dimensional presented with full 3D graphics.
We say "primarily" because it looks like the game has numerous mini-games and lots of side content, much of which is reminiscent of the classic Sonic titles. Sonic Superstars also features four-player simultaneous co-op, with Tails, Knuckles, and the classic form of Amy Rose (in green shirt with yellow skirt). This looks like it'll be an awesome game to play from the sofa with family and friends when it launches this Fall on PlayStation, Xbox, Switch, and Epic Games.
Ubisoft actually kicked off the show by announcing a new
Prince of Persia
game. Like Sonic,
Prince of Persia
is somewhat returning to its roots with a 2D action platforming game, although rather than the very slow and methodical style of the
original Prince of Persia
, this one is a high-speed title with an emphasis on combat and an edgy new urban-styled redesign for the Prince.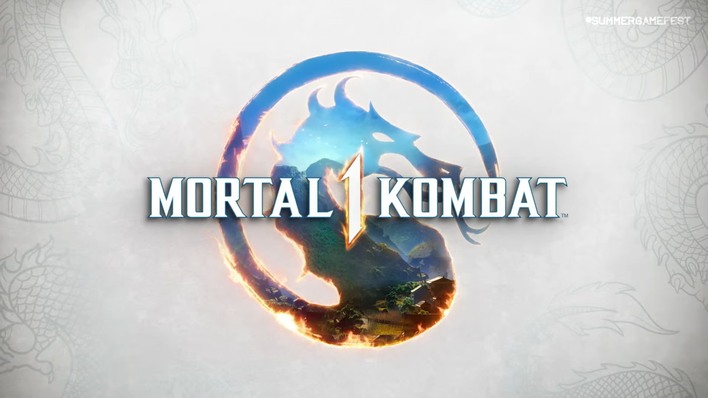 There was also an extended look at
Mortal Kombat 1
. No, not the original game, but the new project by that name coming from, of course, Netherrealm Studios. This release will be yet another total reboot of the
Mortal Kombat franchise
, and it will feature new designs and even new settings for all of the familiar characters. The title will also add assist attacks similar to the
Marvel vs. Capcom
franchise, and of course, fatalities are still as gruesome as ever. This game hits on September 19th.
Exalted orb addicts will no doubt already be aware, but in case you're a lapsed fan of
Path of Exile
and hadn't heard, Grinding Gear Games showed a new teaser trailer with additional gameplay footage of the sequel-slash-update to
its long-running isometric action RPG
. This clip is short even for a teaser, but
Path of Exile 2
is going to be getting its own showcase on July 28th, according to the end of the trailer.
Souls-like fans should sit up and take note:
Pinocchio
re-telling
Lies of P
just got a demo on all platforms—you can
try it now on Steam
—and a one-month stay of release, being pushed back from August to September for extra polish. This game takes heavy influence from FromSoftware's popular medieval fantasy combat simulators, but layers on even more technical challenge to the mechanics and has a very interesting and unique setting. It's worth checking out if you're into the genre.
Remedy's Sam Lake—the one-time face of Max Payne—was on hand to talk a bit about Alan Wake 2, as well as providing a new preview trailer for the game. Lake said that Alan Wake 2 is Remedy's "first survival horror game," and explained that there will be two playable characters whose stories are intertwined throughout the game. The video is a brief gameplay demo showing one of the protagonists, FBI agent Saga Anderson, in combat with a supernatural axe-wielding cultist. Alan Wake 2 comes out on October 17th.
One of the most eagerly-anticipated games among Warhammer 40K fans is the sequel to Warhammer 40K: Space Marine, aptly-titled Warhammer 40K: Space Marine 2. There was a new trailer at the event yesterday, showcasing some nasty-looking execution moves as well as cooperative gameplay. Focus Entertainment didn't offer a release date, but it's expected to come out this winter.
Fittingly, the show closed out with a new trailer for Final Fantasy 7 Rebirth, the sequel to Final Fantasy 7 Remake Intergrade. It showed the world outside of Midgar, which is where the first title took place in its entirety, and also included clips from a few beloved scenes in the original game re-made with new technology, like Tifa's first encounter with the villain Sephiroth. The trailer included the announcement that FF7 Rebirth will be released in early 2024 on two blu-ray discs. We don't even want to imagine how big the download version will be.
This only scratches the surface of the announcements that were made yesterday, and we've surely missed a big one or two. You can go
watch the whole show on YouTube
if you want to see everything. If we forgot to call out your favorite new game news, let us know in the comments.