Sony CEO Says Cloud Gaming Barriers Are Too High But NVIDIA GeForce Now Calls BS
Cloud gaming has been an option for more than a decade, but only recently have companies like
NVIDIA
and Microsoft hit their stride as faster network speeds unlocked cloud gaming for more players. Sony, however, isn't pushing its cloud gaming service very hard, and CEO Kenichiro Yoshida says that's intentional. According to Yoshida, Sony is interested in cloud gaming, but it currently believes technical difficulties are too great to make it successful.
Sony wasn't always so bearish on cloud gaming—it acquired one of the early leaders in game streaming technology in 2012 for $380 million. However, most experts believe Sony squandered the advantage it gained from the
acquisition of Gaikai
. Sony today offers a cloud gaming option in its most expensive
PS Plus
subscription, but the content is limited to PS4 titles and "select" classic games from the PlayStation archive.
Sony's product offerings belit its streaming skepticism. It just unveiled a handheld game machine, but the
Project Q
device doesn't support cloud gaming; just PS5 Remote Play over Wi-Fi. "I think cloud itself is an amazing business model, but when it comes to games, the technical difficulties are high," Yoshida stated in an interview with
Financial Times
. Yet, Microsoft's Xbox Cloud Gaming and NVIDIA
GeForce Now
work better than we expected they would at this point. That doesn't mean they're turning a big profit right now, but you can't argue with how many various platforms GeForce Now runs smoothly on, from low-end PCs and laptops, to Chromebooks and even MacBooks.
Of course, Yoshida doubled down, noting that NVIDIA and Microsoft struggle with so-called "dark time" in their cloud gaming businesses. These services need to have enough servers to accommodate peak usage, but during the day, most of that hardware sits idle and costs the company money. This was also a drain on Google, which designed custom servers for Stadia, only to shutter its cloud gaming business in early 2023 after barely three years of operation. Yoshida says that Sony's smaller investment in cloud gaming has paid off. It used the dark time to train the GT Sophy AI agent, which debuted as a
special challenge in Gran Turismo
last year.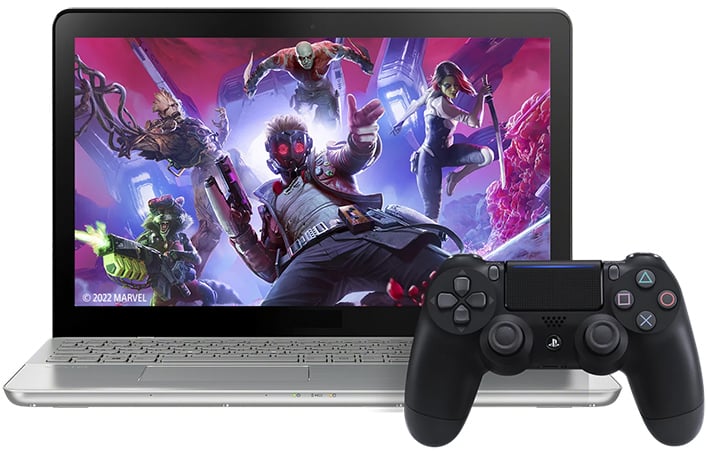 It's understandable that Yoshida would downplay cloud gaming when it's so far behind. Microsoft believes cloud gaming is a vital element of its future gaming endeavors, and it's putting its money where its mouth is. It's been handing out
cloud gaming deals
to anyone who will accept one as a way to ease tensions and encourage regulators to approve its
$69 billion acquisition of Activision Blizzard
. Yoshida refused to comment on the deal directly in the
cloud gaming interview
, but Sony has steadfastly opposed allowing Microsoft to buy the Call of Duty publisher.
The fact of the matter is that cloud gaming works surprisingly well these days. Latency exists, but it's not bad enough to ruin the experience. Google's Stadia had solid technology, but its game catalog was terrible. Microsoft has a good mix of content for Xbox Cloud Gaming, including some new AAA titles. NVIDIA's GeForce Now includes more games, but you need to own them on a supported platform like Steam or Epic. Cloud gaming might still be clunky in spots in 2023, but it's not going away. The longer Sony slow-walks its cloud gaming efforts, the more it's going to regret that in the future.