Sony's 19 PlayStation Plus Collection Games Will Soon Disappear Unless You Take These Steps
Subscribers to Sony's
PlayStation Plus service
are about to lose access to games like
The Last of Us Remastered
,
Uncharted 4: A Thief's End
, and
Mortal Kombat X
, along with more than a dozen other titles. That's because Sony is getting ready to pull its catalog of PlayStation Plus Collection games from the subscription service. That's the bad news. The good news is you can take steps to ensure those games will still be available even after they disappear from PlayStation Plus.
Sony announced the PlayStation Plus Collection at the same time as the
PlayStation 5
. Dating back to September 2020, gamers with an active PlayStation Plus membership enjoyed access to 19 popular PS4 games that are part of the collection, such as
Crash Bandicoot N. Sane Trilog
y and
Detroit: Become Human
. But in a recent blog post, Sony announced that it's yanking all 19 games effective next month.
"On May 9 the PlayStation Plus Collection will no longer be offered. If you haven't redeemed the titles in this collection yet, you can still do so before May 9, which will enable you to access those titles even after this date for as long as you remain a PlayStation Plus member," Sony said.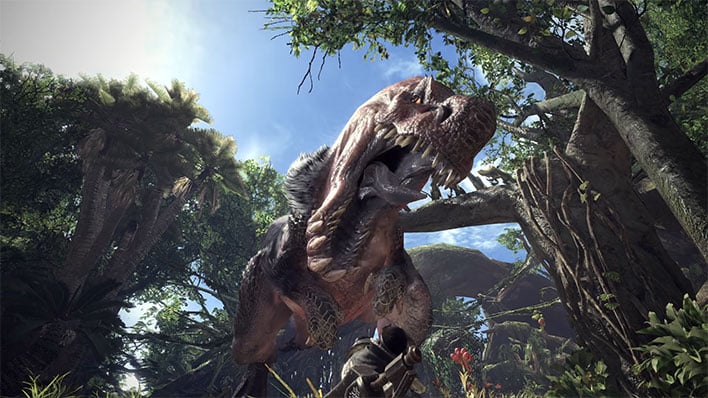 Monster Hunter World
Here is a full list of all 19 games that are part of the collection...
Batman: Arkham Knight
Battlefield 1
Bloodborne
Call of Duty: Black Ops 3 (Zombie Chronicles Edition)
Crash Bandicoot N. Sane Trilogy
Days Gone
Detroit: Become Human
Fallout 4
Final Fantasy 15
God of War
Infamous Second Son
Monster Hunter World
Mortal Kombat X
Ratchet and Clank
Resident Evil 7: Biohazard
The Last Guardian
The Last of Us Remastered
Uncharted 4: A Thief's End
Until Dawn


Titles like
God of War
and
Monster Hunter World
will be missed, though fortunately for subscribers, it's pretty easy to ensure they remain accessible after Sony pulls them. As Sony points out, all you have to do is redeem each affected title before May 9.
To do that, fire up your
PS5 console
and navigate to the
PS Plus tile
. From there, go to the
PlayStation Plus Collection
, select all 19 games (or just the ones you care to access) and select the
Add to library
option. Boom, you're all set.
In related news, Sony announced it will soon add four titles to its PlayStation Plus service. They include
Evil Dead: The Game
,
OlliOlliWorld
,
Mafia: The Definitive Edition
, and
Destiny 2: Beyond Light
. These will be available to Essential, Extra, and Premium customers starting Tuesday, February 7, and remain available to claim until Monday, March 6.
Additionally, subscribers have until February 6 to download January's monthly games, which include
Star Wars Jedi: Fallen Order
,
Fallout 76
, and
Axiom Verge 2
.