Microsoft Kicks Off 10-Year NVIDIA Gaming Partnership With Gears 5 On GeForce Now
Microsoft is eager to complete its acquisition of Activision Blizzard, but some regulators aren't having it. One of the ways Microsoft has sought to allay regulatory fears is by
handing out 10-year cloud gaming deals like candy
—a good thing for fans of cloud gaming. Microsoft's streaming deal with NVIDIA is going into effect today with the release of Gears 5 on GeForce Now, and that's just the start.
Subscribers to GeForce Now can open the service today and fire up Gears 5, the 2019 installment in the third-person shooter Gears of War franchise. Microsoft's somewhat confusing "Xbox PC" branding can blur the lines, but NVIDIA is getting the PC version of Gears 5 because it only streams PC titles. Microsoft's Xbox Cloud Gaming service (part of Xbox Game Pass) only streams the Xbox versions of games.
So, with GeForce Now, you
can be playing Gears 5 in a snap
—you'll need a robust internet connection and a compatible streaming device. Sadly, you also need to own the game. GeForce Now lets gamers connect accounts like Steam and Epic Games to verify ownership, so it's a lot different than Microsoft's all-you-can-game subscription. Soon, GeForce Now subscribers will get access to additional Xbox PC games, including Deathloop, Grounded, and Pentiment on May 25. Again, you'll have to own a copy on Steam or Epic to play on GeForce Now. Microsoft also notes that many more titles will come to GeForce Now over the course of this
10-year deal
.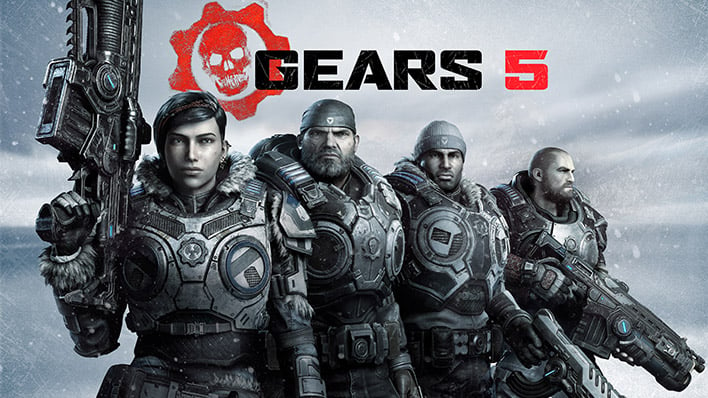 Microsoft is currently engaged in a years-long quest to beef up its exclusive Xbox content, which has been a weakness as it attempts to keep pace with the PlayStation. It succeeded in acquiring ZeniMax (and Bethesda Softworks with it) several years ago, but that was just a $7.5 billion purchase. The company has agreed to spend a staggering $69 billion on Activision Blizzard, which would give Microsoft control over numerous franchises, like Call of Duty, Diablo, Starcraft, and Overwatch.
It has proven difficult to get the deal past regulators; the US Federal Trade Commission is currently
suing over the deal
, and the UK Competition and Markets Authority has already
decided to block the transaction
. Cloud gaming has been specifically cited as an area where competition would be harmed by Microsoft's ownership of Activision Blizzard, but there's not much more Microsoft can do. It has already offered streaming deals to all the big players, along with guaranteeing Call of Duty access to both Sony and Nintendo. Microsoft has gone so far out on a limb, some are wondering what kind of future the Xbox has if the Activision acquisition falls through.