Samsung Teases Rollable Screens And A Sensor OLED Display With Built-In Biometrics
Samsung has been showing off some fascinating new screen technologies at the SID Display Week 2023, which kicked-off today at the Los Angeles Convention Center. The most interesting new displays on show were probably the Rollable Flex and the Sensor OLED Display, as reflected by our headline.
Samsung Rollable Flex
This new display from Samsung could be a paradigm shifter, and perhaps give birth to
new form factors
. The name gives the trick away, but the Samsung Rollable Flex offers an extraordinary amount of screen extension, going from 1.9 to 10.1-inches (49 to 254.4mm).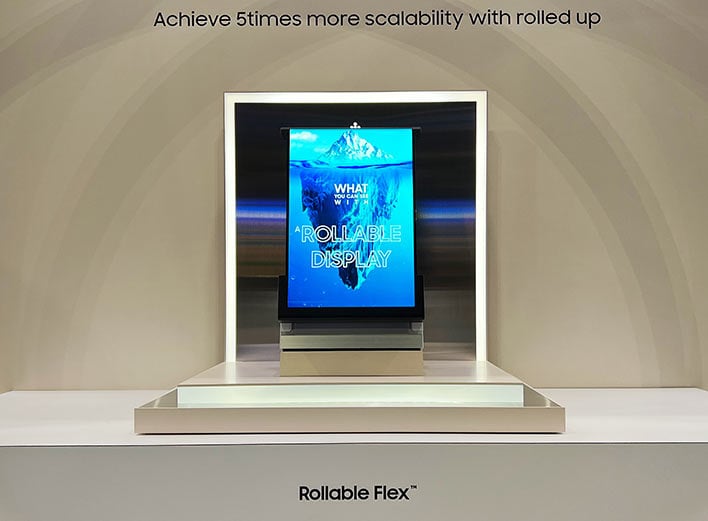 Samsung boasts that while conventional foldable or slidable displays can extend a vista by up to 3x, the scrolling Rollable Flex offers 5x at the current time. A clear advantage over
foldables
is the distinct absence of creases or other physical deformities in the extended screen. However, some images show it extends to provide a slightly curved view.
Samsung Sensor OLED
The Samsung Sensor OLED doesn't simply embed a fingerprint sensor in the screen, or rather just beneath the screen as we have seen become popular in the smart device world. With this new technology, users can place their finger anywhere on the screen and the attached device can confirm their identity. In other words, the whole screen area can sense and read fingerprints, due to the use of light-sensing organic photodiode (OPD) tech.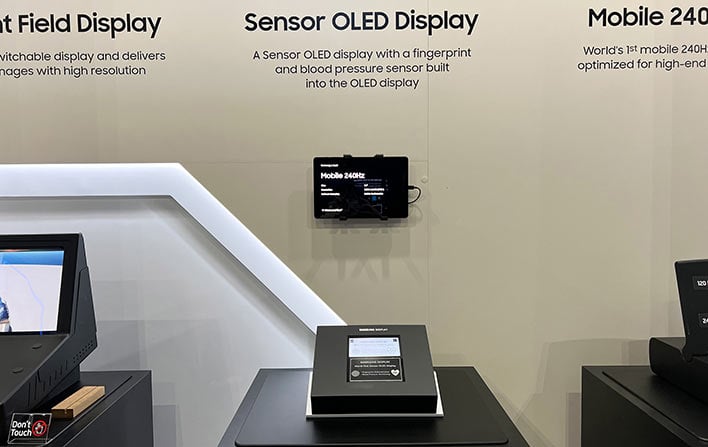 That is a welcome feature, but not highly compelling. However, Samsung's tech also facilitates the measuring of other human vital signs such as heart rate, blood pressure and stress levels. For this biometric health monitoring users need only touch the display with two fingers. It provides "more accurate health information than existing wearable devices," asserts Samsung.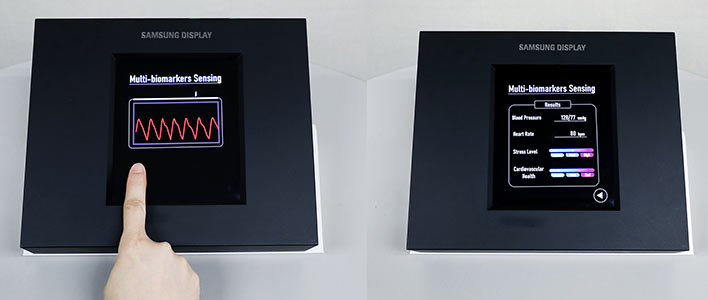 Other innovations
shared by Samsung
at the ongoing SID23 include a refined QD-OLED display, which is even brighter than before. This will be coming to new monitors
and TVs
for vivid highlights, with deep black contrast.
Samsung is also showcasing what it calls a Flex In & Out display. Imagine a Samsung Galaxy Fold which can fold both inwards and outwards, and you have got the idea. It says that this new flexible display could enable thinner and lighter foldables by negating the need for an external display. The new display tech sounds promising but difficult to pull-off, so we shall have to wait and see the proof and viability of this in upcoming consumer devices.