Samsung And LG Join Forces In Stunning OLED TV War, Watch Out Sony
Samsung's foray back into OLED television territory began last year after the display maker abandoned the technology for its big screen TV lineup a decade ago. Its return was not without drama, however, with
LG throwing shade
at Samsung's modern OLED TVs, claiming they're more prone to burn-in issues. We don't suspect LG will make similar accusations in the future, however, as Samsung has reportedly tapped its rival to source OLED TV panels for future models.
The reason Samsung stopped making OLED TVs in 2013 is because they proved too costly to manufacture. Since then, it focused on quantum dot displays for the living room, and more recently adopted
micro LED technology
for its QLED televisions. Until last year, that is, when Samsung dipped its toes back into OLED waters starting with its S95B model.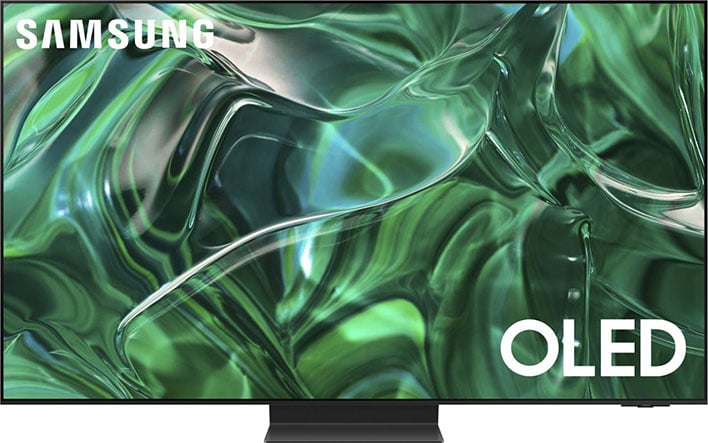 Samsung followed this up by
expanding its OLED TV lineup
this year, and going forward, it will apparently procure OLED panels from LG. That's according to Reuters, which cites three sources as saying LG begin supplying OLED TV screens to Samsung starting as early as this quarter.
It's a win-win situation for Samsung and LG. For Samsung, the partnership presumably means it was able to source cheaper panels to keep it in the OLED game, and for LG, this will help boost its display shipments. Two sources who apparently have direct knowledge of the deal say LG will supply 2 million OLED panels to Samsung next year, and then bump that number up to 3 million and 5 million units in the following years. This would propel Samsung ahead of Sony as the second-largest player in the OLED TV space.

The first of these are purported to be 77-inch and 83-inch panels. If that's true, it means we could see
more affordable
large-screen OLED TV options. Pricing on OLED TVs has come down over the past few years, but they still command a premium over LCD, especially in bigger size tiers.
For example, one of the least expensive OLED models measuring larger than 70 inches is the 77-inch LG B2 series, which costs
$2,296.99 on Amazon
. And in the 80-inch class, you're looking at
$3,926.99 (Amazon)
for LG's 83-inch C2 series.
In contrast, you can snag an 85-inch Hisense A7 series for
$899.99 at Best Buy
, or a 75-inch TCL 6-series with mini LED backlighting for
$1,499.99 on Amazon
, to offer a couple of comparison points. These are not apples-to-apples in terms of features (outside of the display technology), but they highlight what some of the least expensive options are in bigger size OLED and LCD territory.
One thing that will be interesting to see with
LG reportedly supplying Samsung
with OLED panels is how the features shake out. They will still be rivals in the TV space. LG has been a favorite among gamers for being quick to employ gaming-friendly amenities such as HDMI 2.1 connectivity, low lag inputs, and so forth. But Samsung has made strides to that end as well. Let the games begin.