Samsung Appoints New Smartphone CEO Ahead Of Galaxy S20 Launch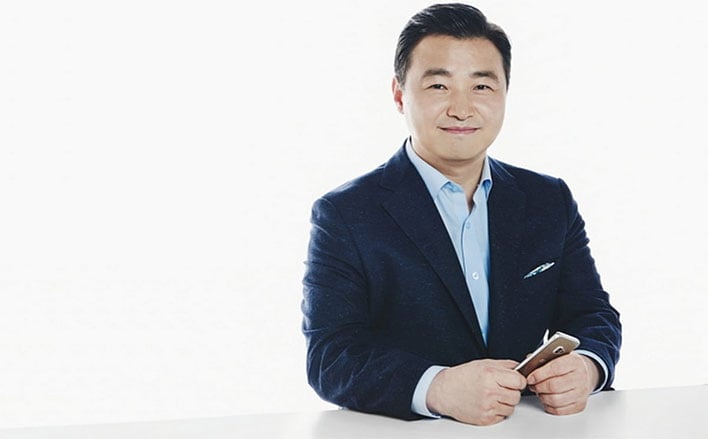 Samsung
, one of the top smartphone makers in the world, is shaking things up behind the scenes as an imminent unveiling of the
Galaxy S20
series of smartphones looms. Former mobile boss
DJ Koh
will not be overseeing the launch, however, and instead Samsung has appointed Tae-moon Roh as its new mobile chief, according to multiple reports.
Koh is not out of the picture completely. He will retain his role as boss of Samsung's IT and mobile communications operations. However, Roh will take over the smartphone division and oversee the Galaxy S, Galaxy Note, and
Galaxy Fold
product lines, at least for the foreseeable future. For how long, well, that remains to be seen (Samsung has a history somewhat frequently shuffling its executives).
Roh has been with Samsung for around two decades. According to Bloomberg, he is seen as an "engineering maven" within Samsung, with an eye towards detail when it comes to smartphone features and design. He's also responsible for bolstering the Galaxy brand with regards to Samsung's phones and tablets.
"Samsung's reshuffle seems aimed at coping with a potential major market change with the new technology," analyst Tom Kang at Counterpoint told Reuters. "The young executive is known to be decisive and so is likely to respond swiftly to that change to defend Samsung's lead from Huawei."

Of course, the biggest "new technology" that is emerging is
5G
connectivity. Samsung has already embraced 5G tech in several of its smartphone models, while wireless carriers continue to make headway in
expanding 5G coverage
. For now, however, 5G connectivity is mostly available in certain metropolitan areas.
Roh's other challenge will be in both avoiding missteps like the ones that occurred under Koh's watch, and to the extent that it might be necessary, repairing Samsung's reputation from past goof ups. When Koh was in charge of Samsung's smartphone business, Samsung saw exploding batteries tarnish its
Galaxy Note 7
launch, and then later the groundbreaking
Galaxy Fold
got off to a rocky start due to a
flawed design
.
The
Galaxy Fold 2
is on the horizon and is rumored to sport a simpler design with a more affordable price tag. It will be interesting to see where things go from there, with Roh in charge. Investors seem to be confident in Samsung's decision to appoint Roh to his new role, as shares of the company's stock trended upwards by as much as 2.5 percent in Seoul following news of his promotion.