Samsung's Next-Gen Clamshell Galaxy Fold 2 Looks Good In These Leaked Photos
We've been hearing rumors about the next-generation,
clamshell-style Galaxy Fold 2
for months, but now we're getting our first alleged "real life" look at the device in the flesh. The leak comes from well-known gadget sleuth Ice Universe, and it shows a device that looks remarkably similar to both
Samsung's original concept
and renders that have popped up on the web.
On back of the smartphone we see a simpler design with a dual-camera pod that is flanked by a single LED flash. Also visible is a monochrome display which appears to show the time, date and battery percentage. This "cover display" is much smaller than the one found on the original Galaxy Fold.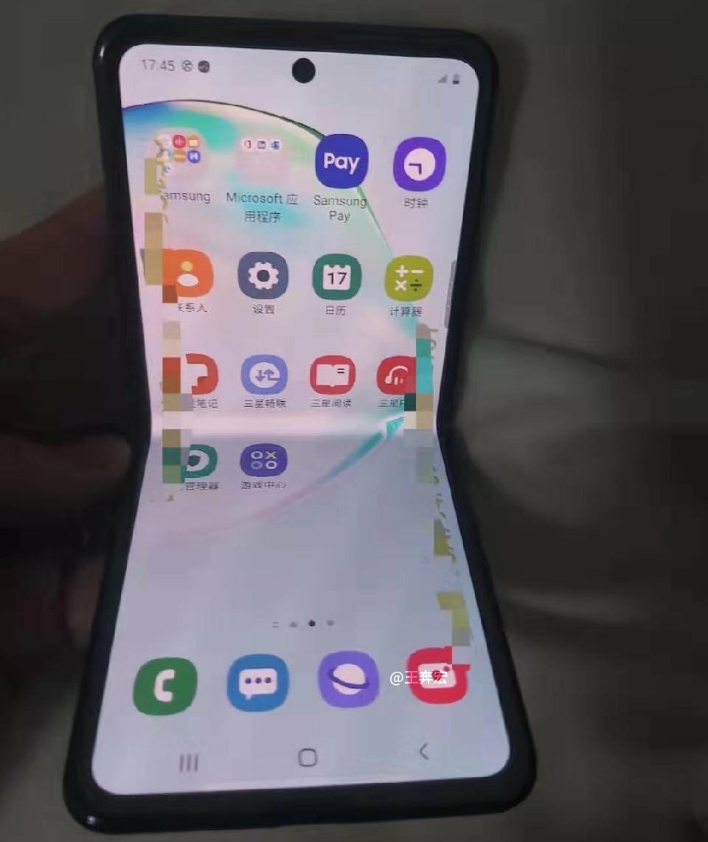 Moving to the front of the device, there isn't much to see other than a portrait-style display that folds about halfway down with a horizontal hinge. This is different from the Galaxy Fold, which features a large display and a vertical hinge. Also visible are relatively thick bezels and a hole punch cutout for the selfie camera.
That's all that we can tell from the images provided, but Samsung is reportedly going to reveal all of the Galaxy Fold's specifics on February 18th in San Francisco. The Galaxy Fold 2 will be revealed alongside the Galaxy S11 family, but it's likely that former that will garner the most of the attention due to its form-factor.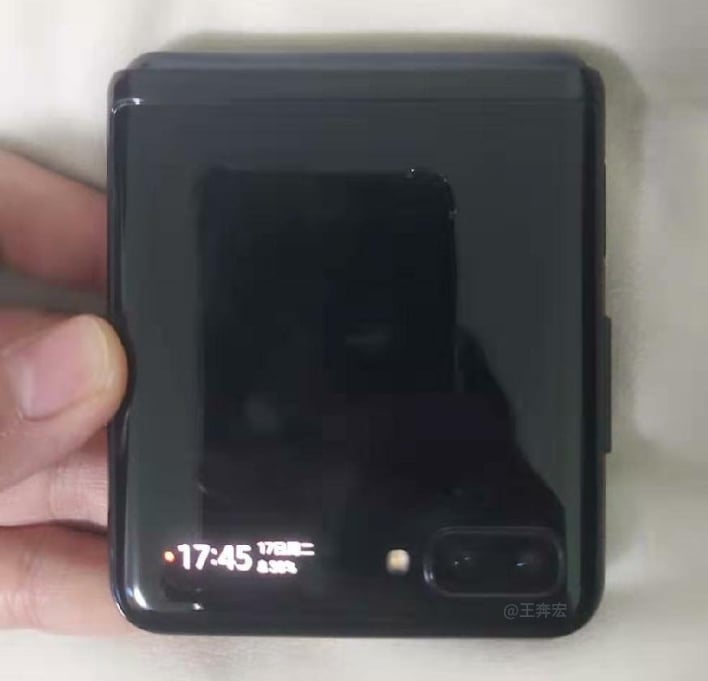 The cut down screen size, simpler design, and simpler camera arrangement leads some credence to the reports that the Galaxy Fold 2 will be significantly cheaper than its predecessor. Reports indicate that the device could be priced around the $900 price point. If Samsung is looking to ensure that the device is 5G-enabled, it's possible that the Galaxy Fold 2 will be powered by Qualcomm's new mid-range Snapdragon 765 Mobile Platform with an integrated Snapdragon X52 5G modem.
With what being said, we have roughly two months to go before all is revealed...