PlayStation 5 Gets A Price Cut, DualSense Controllers On Sale And More Great PS5 Deals
It now feels like a distant memory when the latest-generation game consoles were
persistently out of stock
, save for scalpers and huge markups by marketplace sellers. Those days are fortunately in the rear view mirror. The supply situation is so good, in fact, that Sony's once hard-to-obtain PlayStation 5 system is on sale for its lowest price ever. Same goes for a bevy of DualSense controllers.
You can score the
PlayStation 5 (Disc version)
for
$449 on Amazon
. That's a $50 discount for the standalone console (no bundled games), which comes with a DualSense controller and the necessary cables (HDMI and power cord) to get up and running. And the sale price arrives on the heels a sweet system update that adds support for Dolby Atmos, doubles the amount of expandable storage to
accommodate 8TB SSDs
, and other goodies.
Should you take the plunge at this state in the PS5's lifecycle, though? It's widely expected that Sony will eventually roll out an
upgraded PlayStation 5 Pro
, and the latest chatter suggests that the system—
codenamed Trinity
—has been in development since early last, with a target release date of November 2024. There could also be a PlayStation 5 Slim in the more immediate future.
Assuming the November 2024 time frame is accurate, you would have at least a year before something significantly faster emerges. Even then, the existing PS5 will still be a capable console. Our advice? If you're in need of a console upgrade, now is the time to pull the trigger on the PS5, as
over 40 million others
have already done.
Here are a couple of other PS5 console options...
The Spider-Man 2 bundle is not discounted and pricing is actually $100 more than the MSRP of the standalone PS5 (and $150 above the sale price), but it does come with a download code for the game, themed panels, and a themed DualSense controller.
Speaking of DualSense controllers....
PlayStation DualSense Controllers On Sale For Lowest Price Ever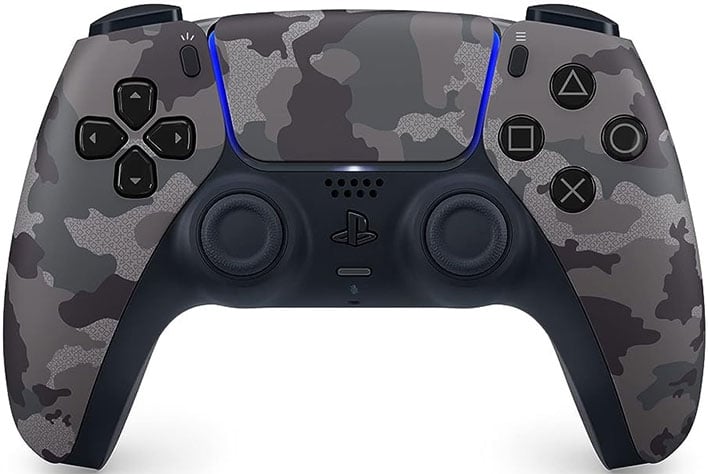 The DualSense wireless controller is an excellent gamepad, both in terms of its overall feel and features like adaptive triggers and haptic motors. Plus, you can use it on PC too (via wired or Bluetooth)—Steam supports the DualSense, and you use it in non-Steam games with
DS4Windows
(or by adding non-Steam games to your Steam library).
Whether on console or PC (or both), you can pick up a
DualSense wireless controller
for
$49 on Amazon
(save $20.99). You have a whole bunch of color options to choose from as well...
Even the pricier color options are marked down to the same $49 price point, such as Gray Camouflage and Cosmic Red.
Here are some more PS5 deals...