Sony PS5 Update Adds Dolby Atmos, 8TB SSD Support And More Great Upgrades
Sony is doubling the
expanded storage capacity
support of its PlayStation 5 console to accommodate 8 terabyte (TB) M.2 form factor solid state drives (SSDs). It's one of several features currently being tested in the latest beta software update. The beta update is an invite-only affair for the time being, though Sony says it plans on pushing out the PS5's upgraded features globally later this year.
As with the current 4TB limit, any 8TB SSD you wish to add must meet a specific set of requirements. The most flexible of those is the M.2 form factor—the PS5 supports M.2 2230, 2242, 2260, 2280, and 22110 SSDs. Those form factors refer to the width (first two digits) and length (last two or three digits) in millimeters. For example, an M.2 2230 measures 22mm wide by 30mm long.
Supported SSDs can be up to 11.25mm thick (up to 8mm from above the board and up to 2.45mm from below the board). They also have to be PCI Express Gen4 x4 SSDs with a sequential read speed of 5,500MB/s or higher. There are a lot of SSDs that meet these requirements, and having the ability to install 8TB capacity models gives players a bunch of extra breathing room to expand their game libraries. The feature arrives as
SSD pricing
continues to fall.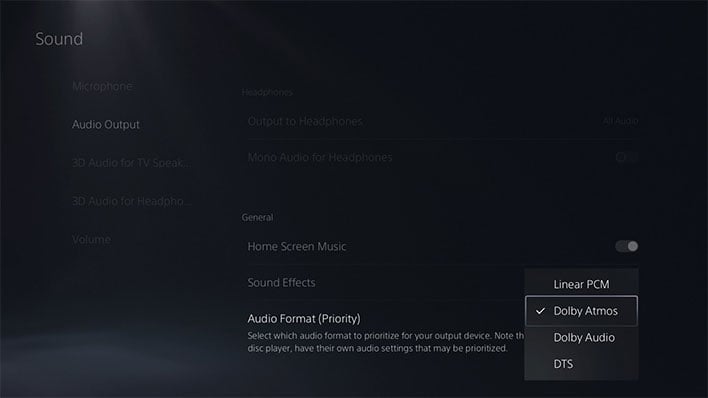 Another big feature headed to the PS5 is
Dolby Atmos
support.
"3D Audio powered by Tempest 3D AudioTech can now be enjoyed by those who own compatible Dolby Atmos-enabled HDMI devices such as soundbars, TVs or home theater systems. Tempest 3D AudioTech specifically renders to the Dolby Atmos audio devices in use—including overhead channels—allowing for even greater levels of immersion in the audioscapes of PS5 games," Sony explains.
This brings parity in the audio department to Microsoft's
Xbox Series X|S
. Once Dolby Atmos support arrives on the PS5, you'll be able to enable it by heading to
Settings > Sound > Audio Output > Audio Format (Priority)
and select it from there.
Sony is also adding a couple of new accessibility features, one of which is the ability to assign a second controller to the same account, to use at the same time.

"This feature introduces a new way for you to enjoy games collaboratively with others or help a friend or child navigate a particularly challenging section of a game," Sony says.
The other accessibility feature is an option to turn on haptic feedback effects for navigating the PS5 with a DualSense,
DualSense Edge
, or PS VR2 Sense controller.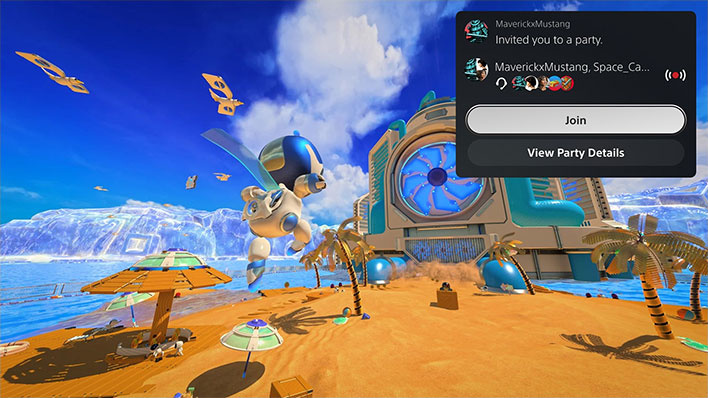 A bunch of other UI enhancements are headed to the PS5 as well. Perhaps the biggest one is a party UI update that will enable players to invite friends into a closed party without also automatically adding the player into the group (or creating a new one).
Other UI enhancements being tested in the latest beta update include the ability to preview Share Screen images, see which friends are in an activity that you can join, a game hub tournaments tile that shows how many tournaments you've entered (and other details), emoji support for messages, a search option for games in your library, and a few other odds and ends.