Patriot Unveils Smoking-Fast DDR5 Kits At Up To 8000MHz And An NVMe Gen 5 SSD
Like
almost every
other
computer
hardware
company of note
, Patriot is at CES 2023, and it brought along its latest
memory and storage
products. As part of its Viper Gaming lineup, Patriot is debuting new DDR5 memory in the Venom, Elite, and Xtreme lineups, with transfer rates as high as 8,000 MT/s.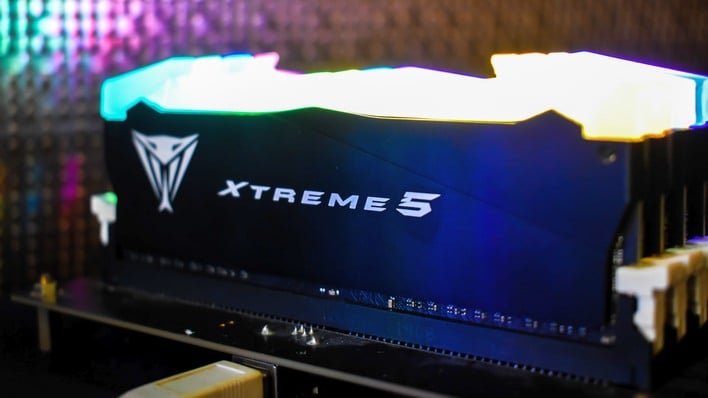 We'll start from the top with the Viper Xtreme 5 lineup. Patriot makes it clear that this memory isn't for your typical desktop system, but instead (as the name implies) it's targeted for
extreme overclockers
. The first Xtreme 5 DIMMs will come with tuned XMP 3.0 profiles at transfer rates of 7600, 7800, and 8000 MT/s, which plenty of desktop systems aren't even capable of hitting.
Patriot says the Xtreme DIMMs will come in paired kits with capacities ranging from 16GB (2x8GB) up to 64GB (2x32GB), although it's likely that not every speed will come in every capacity. Surprisingly, you'll actually be able to get the Xtreme 5 memory in both "festooned with RGB LEDs" as well as modules without flashy lighting.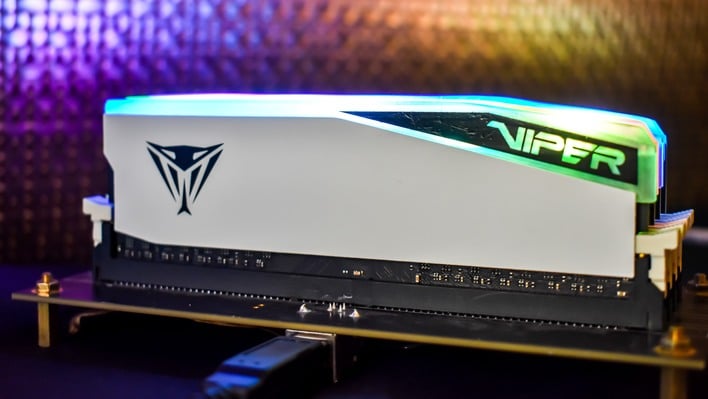 One step down from the Xtreme 5 series are the Elite 5 modules. Patriot doesn't say as much, but these are probably the fastest modules you'll want to buy
for an AMD system
. The memory vendor says the Elite 5 series will come in both single and kit form at speeds of 5600, 6000, and 6200 MT/s, with capacities ranging from 8GB to 64GB. Notably, these will come with AMD EXPO profiles as well as Intel's XMP.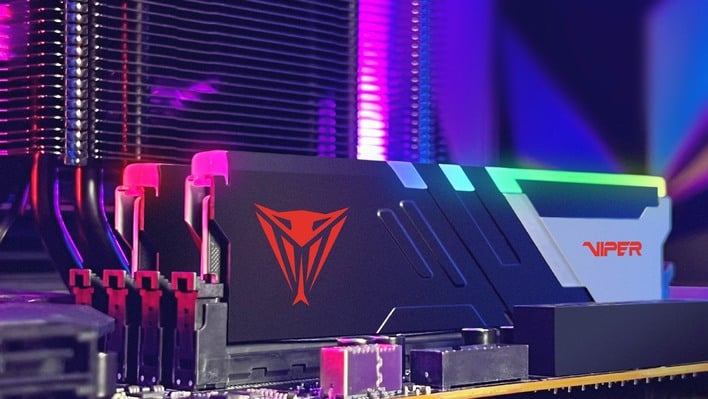 Finally (for RAM), there's the Venom series, which only comes in kit form and scales higher on the top end (to 7400 MT/s), but is otherwise fundamentally similar to the Elite 5 product, just with different aesthetics.
In addition to the RAM, Patriot's showing off some
new SSDs
, including one of the few PCIe 5.0 SSDs at the show. The first SSD is the VPR450. Patriot refers to the drive as "high performance," although the only benchmarks on hand were sequential transfer rates of 7GB/sec on reads and 6GB/sec on writes. It's a PCIe 4.0 SSD that will come with an anodized aluminum heatsink featuring RGB LED accents.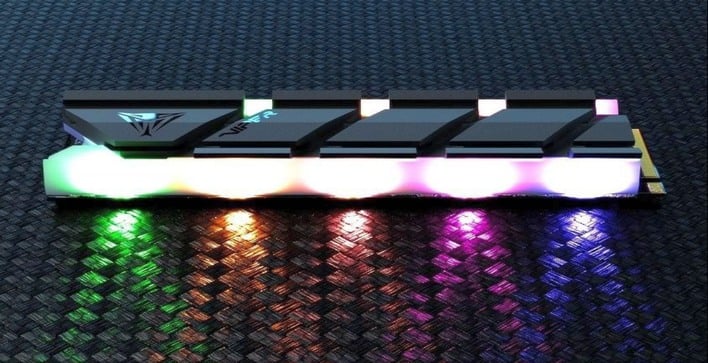 As far as the PCIe 5.0 drive, it doesn't have a name yet; it's only a prototype, but it comes with a large cooler not unlike the one we used on the Phison E26 prototype we just previewed, but with some RGB bling. Patriot says it will come in capacities from 1TB to 4TB, and claims that it will do 12 GB/sec on sequential reads.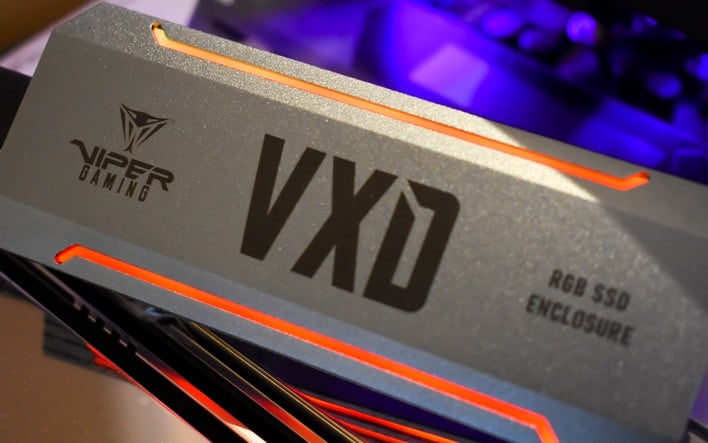 Finally, the VXD RGB-equipped SSD enclosure takes a single PCIe 3.0 x4 M.2-2280 SSD and uses a Realtek controller IC to hook it up to USB 3.2 Gen 2, offering transfer rates up to 8 Gbps.
Patriot hasn't offered pricing or availability on any of this hardware, but said that those details will be made public after the show concludes.