NVIDIA Releases Path Tracing SDK For Devs To Enable Ultra-Real Graphics In Games
A ray tracing technique known as path tracing looks set to make it to mainstream PC gaming, thanks to an SDK release by NVIDIA today. Implementing real-time path tracing is claimed by the graphics centric firm to be "the next frontier in video game graphics." With an SDK available, we should start to see this accurate, but computationally intense, style of ray tracing reach beyond tech demos and revived classics like
Quake RTX
and
Portal RTX
.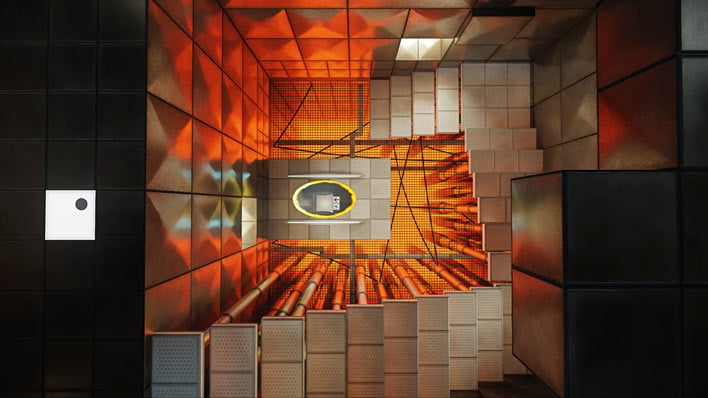 Coinciding with the start of GDC 2023, NVIDIA has released new DLSS 3 and path tracing tools for developers. In a blog post, NVIDIA explains that real-time path tracing is now ready for mainstream roll-out thanks to a convergence in technologies such as
DLSS 3
(frame generation, and
RTX 40
exclusive at this time), and motion interpolation driven by Optical Flow Accelerator (OFA) hardware in Turing or newer RTX GPUs.
NVIDIA says that the new RTX Path Tracing SDK folds in graphics development research spanning decades. As well as the performance uplifts from DLSS 3 and OFA acceleration mentioned above, the SDK includes the following tools and features:
RTX Direct Illumination (RTXDI) for efficient sampling of a high number of shadow casting and dynamic lights.
NVIDIA Real-Time Denoisers (NRD) for high-performance denoising of all light sources.
Opacity Micro-Map (OMM) for improving RT performance in scenes with heavy alpha effects.
Shader execution reordering (SER) for improving shader scheduling, thus increasing performance.
RTX Path Tracing SDK has been designed to be flexible and useful outside top-end RTX 40 pleasing games, not just for implementing real-time path tracing in new and upcoming games. For example, developers can use this SDK to make a reference scene to ensure lighting in non-path traced titles is true to life. Secondly, on machines which can't manage real-time path tracing, it will be possible to implement superior in-game photo-modes using the technology.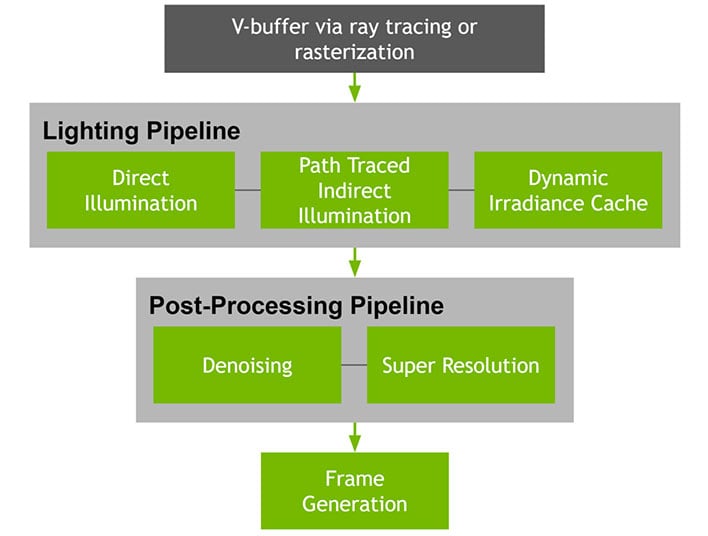 Developers will find a full range of RTX components, documentation and a sample application in the SDK, so they can get off to a flying start.
From the above, it sounds like there could be some truly stunning real-time ray traced creations on the way to the PC's library of AAA tiles. Perhaps for the first time, the true promise that the phrase 'ray tracing' initially conjured up will be realized. To be sure, this is a demanding rendering technique, and it will be interesting to see how the various lines of graphics cards from various generations will cope.

The
release of this SDK
also raises the question of how the likes of AMD and Intel respond. They both have their own take on hardware ray tracing acceleration and provide DLSS alternatives. Last year we saw an AMD engineer create a path traced version of Return to Castle Wolfenstein, but if developers use NVIDIA's SDK for games, the proprietary standards like DLSS 3 will lock rivals out of the best eye candy.