NASA's Next Gen Spacesuit For Moon Missions Is As Futuristic As You'd Expect
NASA's Artemis III mission will put humans back on the surface of the Moon for the first time in over 50 years, thanks in part to the advanced spacesuits the astronauts will wear as they step back onto the lunar surface. Axiom Space revealed the new spacesuits for the first time earlier this week.
The new
spacesuit
, called the Axiom Extravehicular Mobility Unit (AxEMU) was unveiled at Space Center Houston's Moon 2 Mars Festival as a prototype. AxEMU, shown in a dark grey color, will likely have a final version with a few updates that is all-white. The change in color to white is to reflect heat and help protect astronauts from the extreme temperatures of space.
A full fleet of training spacesuits is expected to be delivered to NASA later this summer. Each spacesuit will be packed with advanced capabilities for space exploration, while also providing NASA with commercially developed systems that are needed to access, live, and work on and around the Moon, according to a recent press release.
Michael T. Suffredini, Axiom Space President and CEO, explained, "Axiom Space's
Artemis
III spacesuit will be ready to meet the complex challenges of the lunar south pole and help grow our understanding of the Moon in order to enable a long-term presence there."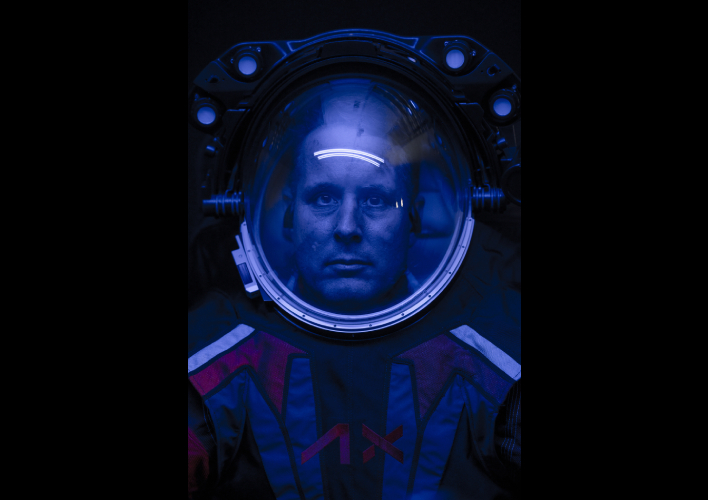 Artemis III's crew will begin a new era in space exploration. It will be a first step in NASA's plan to build a
long-term presence
on the lunar surface, and eventually to other destinations such as Mars.
"NASA is leading the way in enabling a growing space economy by leveraging industry capabilities and NASA's expertise to provide moonwalking services as safely, effectively, and efficiently as possible," stated Lara Kearney, manager of NASA's Extravehicular Activity and Human Surface Mobility program.
The Artemis program also aims to put the first woman and person of color on the Moon, while paving the way for future space exploration. Artemis III astronauts wearing the new
AxEMU spacesuits
are expected to land near the lunar south pole of the Moon in 2025.