Microsoft's Activision Blizzard Deal Scores An Extra Life With Preliminary UK Approval
After what feels like ages and ages (but has really been
less than two years
), Microsoft is finally drawing near the finish line of its $68.7 billion dollar attempt to purchase Activision-Blizzard. The last roadblock, placed in the way of the acquisition by the United Kingdom's
Competition and Markets Authority
(CMA), is likely to be removed soon, and the deal will probably close before its October 18th deadline.
We say that because the CMA has now issued preliminary approval for the deal pending a comment period from both industry and the public. What finally swayed the CMA's opinion? That weird deal back in August where Microsoft agreed to
pawn off game streaming rights
for Activision-Blizzard titles to competitor Ubisoft.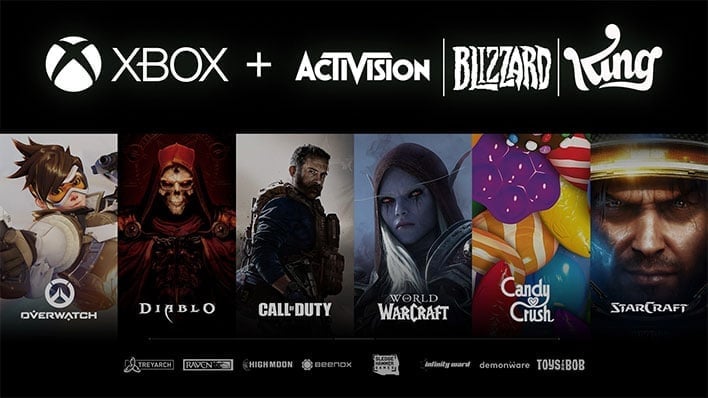 Indeed, the CMA's main complaint about the merger was that it would give Microsoft
too much control
over the fledgling streamed games market. While game streaming is likely bigger than you think with global revenues for the space numbering in the billions, it's still less than one-half of a percent of the global video games market.
In that context, the CMA's objections
look a little silly
, and it's easy to see Microsoft's choice to give up streaming rights to Activision's games as a quiet admission that it doesn't think those rights will be worth much. Of course, that's
just conjecture
on our part; Microsoft isn't about to comment on that idea either way.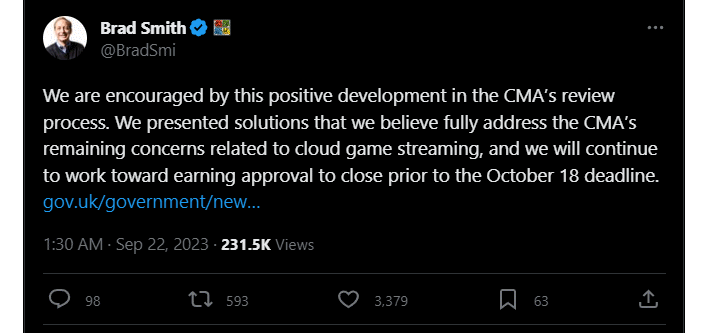 This isn't final approval
, so you'll probably read about this deal on
HotHardware
at least one more time. Still, both Microsoft and Activision are bullish on the news. Microsoft president Brad Smith says the company is "encouraged by this positive development", while Activision CEO Bobby Kotick called the CMA's preliminary approval "a significant milestone for the merger." The deadline for comment is October 6th, while the final deadline to close the deal is October 18th.