Microsoft's Next Console Is Xbox Series X, It's A Radical Design With AMD Zen 2 And RDNA
Microsoft has just unveiled its next-generation Xbox, previously only known as
Project Scarlett
. We now know that the console is officially being called the Xbox Series X, and not only that; we've been given a clear look at the console, which takes on a tower-style form-factor. In fact, it kind of reminds of us of an enlarged
Linksys Velop mesh router
, albeit dolled up in black.
On the front side of the Xbox Series X, we see a vertically-aligned, slot-loading Blu-ray player and an eject button. At the top of the tower are circular vents for cooling and green LED lighting. For those that don't like the vertical look, Microsoft says that it can also be situated horizontally.
Getting down to brass tacks, Microsoft says that it is using a "custom designed" AMD Zen 2-based processor (although early reports have indicated that it will be based on an 8-core/16-thread Ryzen 3000 design) and "next generation" RDNA graphics architecture. Microsoft is targeting baseline 4K visuals at 60fps, but boasts that 120fps gaming will be achievable with certain titles. 8K playback is also supported, along with technologies like Variable Refresh Rate and Variable Rate Shading.
Microsoft is also touting a next-generation solid-state drive (SSD) that will "virtually eliminate load times" making immersion in your gaming worlds even more life-like. When all is said and done, Microsoft says that the new Xbox Series X has four times the processing power as the current top-dog Xbox One X.
Announced alongside the new Xbox Series X is the all-new Xbox Wireless Controller, which is patterned after the existing Xbox Elite Series 2 Wireless Controller. Not only is the new controller backwards compatible with the Xbox One family, but it will also work with PCs (and hopefully smartphones) as well. Microsoft has embedded a new Share button onto the controller which will make it easier to take screenshots and video clips of gameplay to share later with friends and subscribers.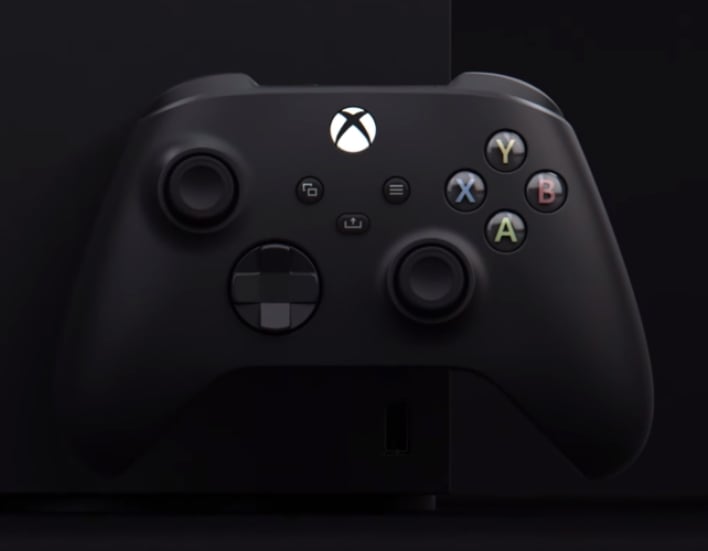 And speaking of backwards compatibility, Microsoft has confirmed all of the rumors regarding support for legacy games. The Xbox Series X features backwards compatibility for all previous generation games from the Xbox, Xbox 360 and Xbox One families.
"Thanks to backward compatibility, you can expect your gaming legacy, thousands of your favorite games across four generations of gaming, all your Xbox One gaming accessories, and industry-leading services like Xbox Game Pass to be available," writes Microsoft.
The Xbox Series X will make its debut during the Holiday Shopping season, and we're sure to hear more about exit pricing and availability at that time.