Microsoft Concedes Xbox Lost The Console Wars But Is It Gaming The FTC?
Microsoft's attempt to acquire Activision-Blizzard-King reaches a new height of drama as the deal faces the scrutiny of the Federal Trade Commission (FTC) in court. The first day of the hearing was filled with a jaw-dropping email and Microsoft declaring it had already lost the console battle.
Sony has been the most vociferous opponent of the
$69 billion deal
, arguing it would give Microsoft an unfair advantage in the console market if the deal were to go through. But shortly after the hearing began, Microsoft's lawyer, Beth Wilkinson, produced an inflammatory email from Sony's PlayStation CEO Jim Ryan stating a much different view of the deal.
In the email, Ryan remarks, "It is not an exclusivity play at all. They're thinking bigger than that and they have the cash to make moves like this." Ryan also added that he was not worried about the Call of Duty exclusivity because he had already spoken with Activision CEO Bobby Kotick and Xbox CEO Phil Spencer concerning that aspect.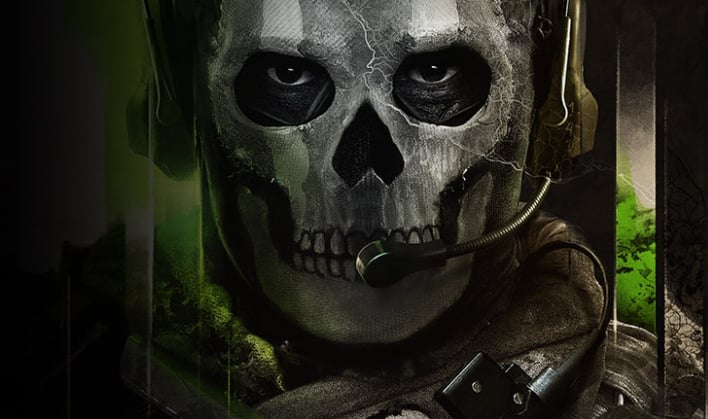 At the time of the email,
Sony
was in the process of buying Bungie. He hints at the deal in the email, stating, "We have some good stuff cooking. I'm not complacent, and I'd rather this hadn't happened, but we'll be OK, we'll be more than OK."
Microsoft seized the opportunity to use the email as a means of nullifying Sony's concerns, with the company adding, "Sony has known all along we'll stand by our promise," and that the PlayStation maker was simply trying to "protect its dominant position in the market."
However, it didn't seem like the FTC was quite ready to buy into the deal, as it countered Microsoft's arguments about it being third in the console war. Microsoft's submitted document reads:
"Xbox's console has consistently ranked third (of three) behind PlayStation and Nintendo in sales. In 2021, Xbox had a share of 16%, while Nintendo and PlayStation had shares of [redacted] and [redacted], respectively. Likewise for console revenues and share of consoles currently in use by gamers ('installed base'), Xbox trails with 21% while PlayStation and Nintendo have shares of [redacted] and [redacted], respectively."
During questioning, however, the head of Xbox Game Studios, Matt Booty, explained that game developers "would have to adjust graphics and assets to run on Nintendo platforms." This led to FTC lawyer, James Weingarten, arguing that the Nintendo Switch was essentially a separate gaming system and not similar to that of Xbox and PlayStation due to that fact.
The distinction places the console wars in a different light than how Microsoft painted it. By taking Nintendo out of the equation, Xbox has nearly half of the US console market share, with PlayStation holding on to the other half.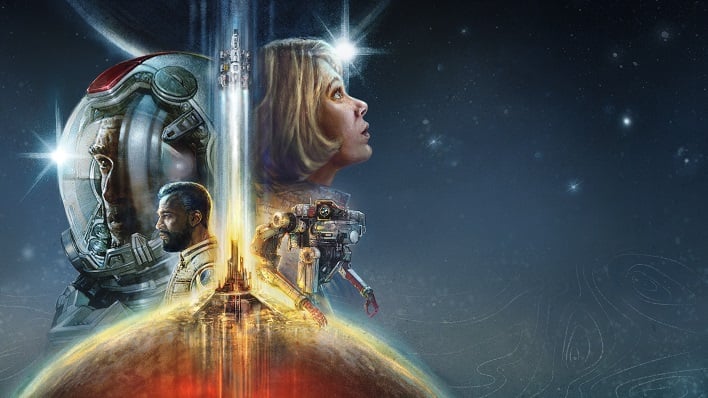 Artwork from the upcoming Starfield game.
When it came to the promises of not making titles such as the
Call of Duty
franchise exclusive to Xbox, the FTC countered that the company had a blemished track record. In an interview with
GameSpot
in 2021, Bethesda head of global publishing, apologized to the fans that would be deprived of the highly-anticipated
Starfield
video game, after Microsoft made the game exclusive to Xbox and PC. Hines also revealed that Bethesda's upcoming Indiana Jones game will also be exclusive to Xbox and PC.
Another source of contention with the deal for the FTC is the effect it would have on cloud gaming. The commission showed how Microsoft blocked its first-party games from rival cloud streaming services, a strategy Booty described as "a moat that nobody else can attack." Booty even went as far as saying in 2019 that the company was not putting its first-party IP on competing streaming subscription services. He followed the statement with an emphatic "No effing way."
Booty also was cited as stating in an email exchange with Phil Spencer in 2021 that Microsoft should pull Bethesda's games off NVIDIA's
GeForce Now
service after Microsoft's acquisition of the game studio. He added, "We have pulled all Xbox Game Studios titles from GeForce Now so as to not compete with xCloud. I would recommend that in the absence of any other plans that we do the same for Bethesda's titles." Booty told the court that his mind had changed since then and that he now sees the importance of allowing competitors to "enter a field and build a content library relatively quickly."
As day one of the
FTC hearing
came to a close, there was plenty of new information for everyone to digest. Day two of the hearing is set to begin at 8:30am PT/11:30am ET today. Today's testimony should be just as scintillating as yesterday's, as Xbox's Phil Spencer will get his turn to speak, and onlookers are also expected to see a prerecorded deposition from PlayStation chief Jim Ryan.