Doom Eternal Tips And Tricks For Optimizing Your Hell-Raising Gaming Rig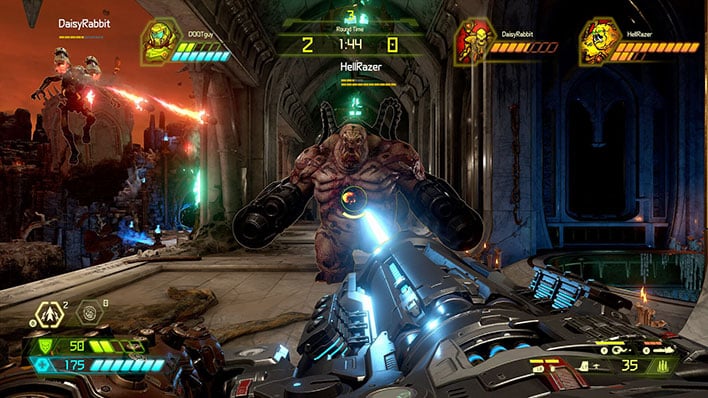 Doom Eternal
is here, and the early consensus around the
HotHardware
email thread is that the game is absolutely stunning. The 2016 Doom reboot ran great on relatively pedestrian hardware thanks to obsessive fine tuning by id Software and its id Tech 6 engine. The new
Doom
is harder, faster, and louder, but still unmistakably Doom, and it's a graphical
tour de force
. Since folks are diving into the game this weekend (no small part in thanks to multiple state orders to "shelter in place" because of
COVID-19
), we're here to share the quickest way to optimize performance.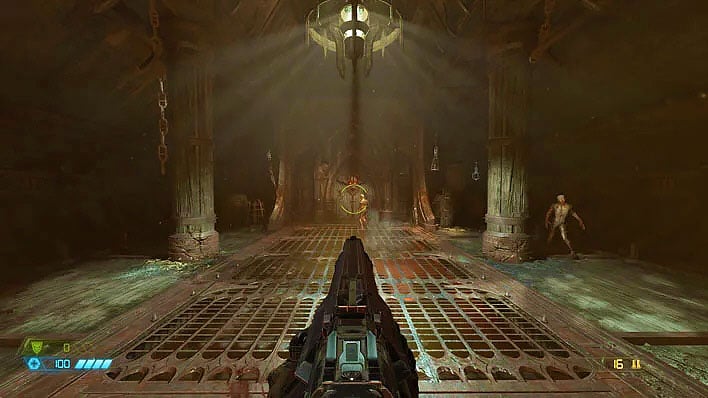 Tune-Up Those Drivers For Doom Eternal, Especially Graphics
To start with, if you have a
Radeon RX 5700
or
GeForce RTX 2070 SUPER
or better, just
grab the latest drivers
for your card, turn off resolution scaling, crank the detail up to Ultra Nightmare, and forget it. Doom Eternal runs like a well-oiled machine, even at a seemingly punishing 3840x2160 UHD 4K resolution. Bethesda says those cards are good for both 60 fps at 4K and 120 fps at 1080p, and that's what we've seen. We'll talk in far more detail early next week, so have a great weekend and have fun with the game.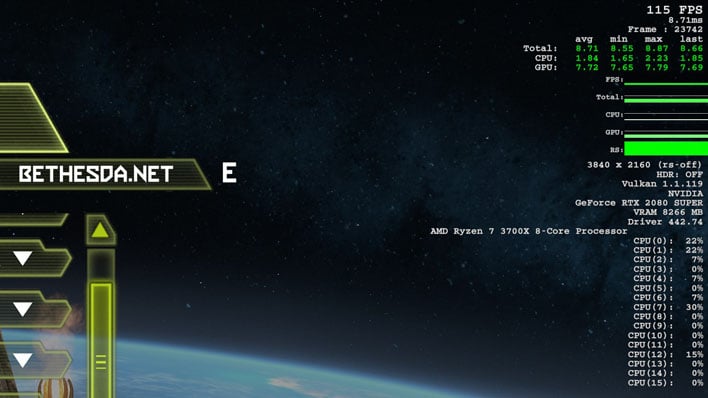 For everybody else, you'll want to check out the
minimum and recommended specs
for Doom Eternal, but they're not too steep. Assuming your PC meets those specs, you're good to go. The game has a very robust performance metrics HUD, so when you get in, the first step is to turn it on to see what's causing any issues. The game shows average frame times, CPU core utilization, and GPU utilization, so you'll want to check all of that stuff out.
Graphics RAM - How Much Ya Got? It Matters, So Tweak Settings Accordingly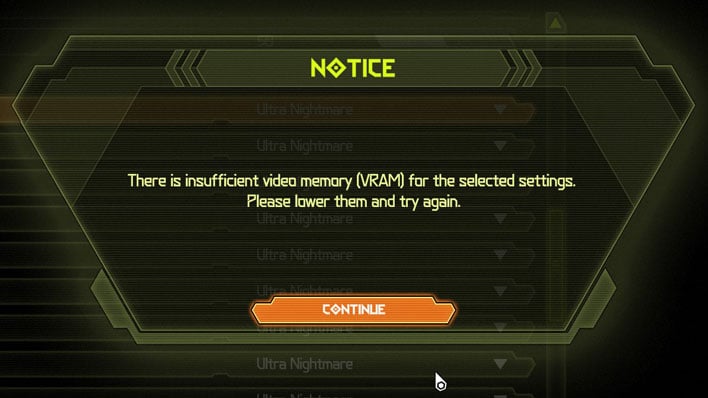 The limiting factor for everybody, however, is the amount of video memory your graphics card has. If you have 4 GB of VRAM, High is as good as it gets. Doom Eternal locks out the three highest tiers of texture pool sizes for cards with 4 GB or less. When our selected settings were too much, we got the above error. That makes it easy for those with less video RAM so that performance doesn't tank. Cards with 6 GB of memory aren't immune, either;
GeForce GTX 1660 SUPER
, RTX 2060, and
Radeon RX 5600 XT
owners are locked out of the two highest texture quality settings.
Is That CPU Up To The Doom Eternal Challenge? If Not You Can Compensate
On the other hand, if your CPU seems to be what's struggling, there are plenty of settings that will take a load off there, too. When CPU usage is high, we found that turning down Reflection Details, Direction Occlusion, and Shadow Quality (even if it was within the VRAM limits) to gain back the most performance. That should only be absolutely necessary if your CPU is on the low end of the minimum spec, though. In limited play, our
Ryzen 3 2200G
didn't really struggle to keep the Radeon RX 5600 XT flush with data and frame rates north of 60 fps.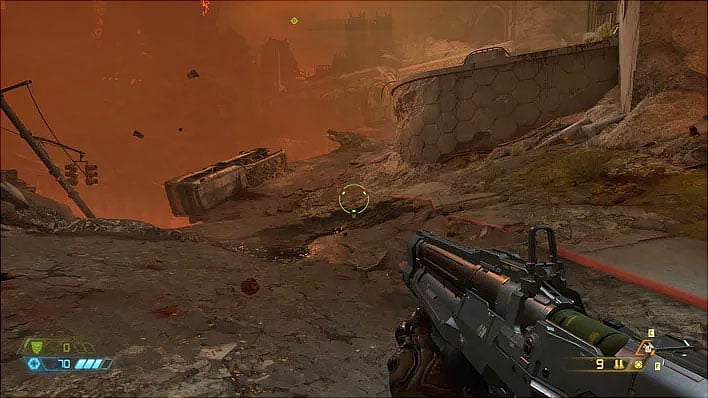 Resolution Scaling Can Be Your Friend
Finally, if your graphics card struggles at your display's native resolution, you can always turn on Resolution Scaling. This allows Doom Eternal to target 60 fps at the best resolution it can muster on your hardware. We tinkered with this on the
Radeon RX 5500 XT
at 4K, and while the game could hit 60 fps around a third of the time on its own, dynamic resolution switching let it hit that frame rate at all times. We know for sure that it wasn't rendering 4K all the time, because the in-game HUD told us that it was scaling, but we couldn't tell the difference on our own.
However you're playing
Doom Eternal
this weekend, enjoy it. If you're still on the fence, stay tuned for a full review complete with game impressions and performance data across a myriad of GPU types, coming soon...