G.Skill's Blistering DDR5-8000 Lands At Retail For Speed Demons With Deep Pockets
G.Skill can officially lay claim to offering the world's fastest
DDR5 memory
at retail. Well, sort of—G.Skill announced today that its ultra-high frequency DDR5-8000 memory has released to retail starting with a pair of listings on Newegg, though at the time of this writing, both kits that are up for offer are showing as out of stock.
That will likely change either later in the day or in the days to come. We also anticipate these kits eventually finding their way to Amazon. Both of them are 32GB (2x16GB) Trident Z5 RGB memory kits that are validated to run at 8,000 MT/s, the only difference between them is the color option—one sports a black heatsink as shown above and the other is donned in silver and black.
Pricing is slightly different between the two RAM kits, though both are expensive. Here's a look...
Again, only the heatsink color differs between the two. Both offer decent latency timings for the advertised speed at 38-48-48-128, and require 1.45V to hit DDR5-8000. If just running at JEDEC's default 4,800 MT/s, the voltage can be relaxed to 1.10V. Of course, it would be silly to splurge on either of these kits and then chop the data rate nearly in half.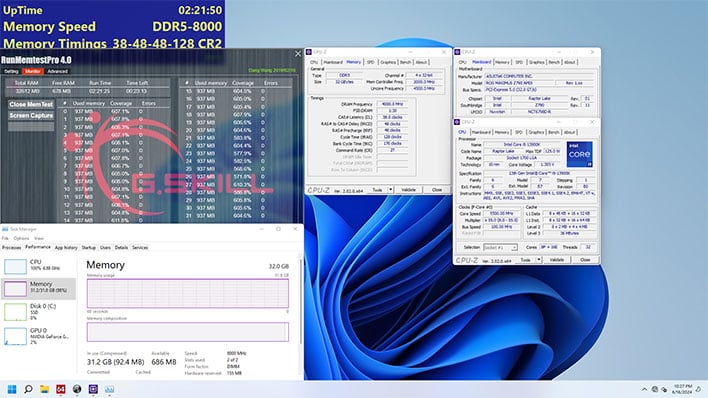 While many users will find the cost to be prohibitive, it's still exciting to see
G.Skill release
a kit of this caliber to retail, as opposed to just announcing it exists. Over time, it can help push down the price of lower speed kits that are still fast in their own right. It also gets the market closer to the
DDR5-10000
threshold that was talked so much about before DDR5 entered the mainstream.
That said, should you buy it? If you have the cash and don't care about the bang-for-buck proposition (or lack thereof), then hey, go for it. However, there are a couple of caveats. One is that these kits are primarily intended for Intel's Raptor Lake platform. They support Intel's XMP 3.0 memory profiles, but lack AMD's comparable EXPO solution.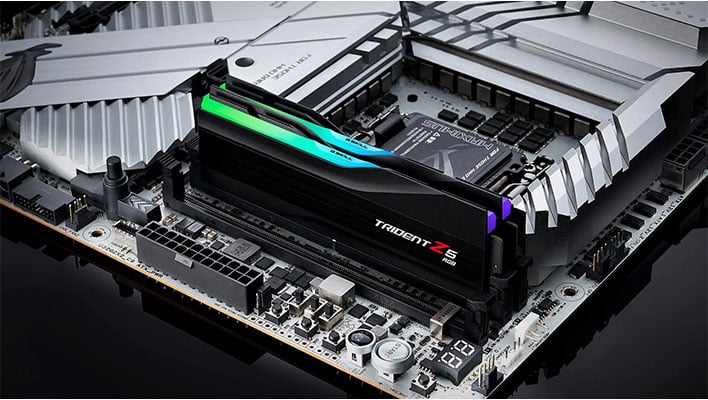 Secondly, if you do care at all about the bang-for-buck proposition, there are more sensible solutions out there and many of them are on sale. Here are a few of them...
Generally speaking, DDR5-6000 and DDR5-6400 are the sweet spots, in terms of balancing price and performance. That will change in time as DDR5 matures and more users leave DDR4 behind. To that end, AMD's latest generation
Ryzen 7000 series
processors only work with DDR5 memory, while
Raptor Lake
supports both DDR5 and DDR4 (depending on the motherboard selection).