(Updated) Google Pixel 6 Rumors: Possible Pricing And Release Date Confirmed
Now the Apple
iPhone 13
and iPhone 13 Pro hype train has slowed down, all attention in the smartphone realm is shifting towards
Google's Pixel 6 and Pixel 6 Pro
. The two smartphones mark Google's triumphant return to the flagship Android smartphone space after playing it safe in the mid-range market with the Pixel 5 in 2020.
We now have some newly leaked information surrounding the Pixel 6 and Pixel 6 Pro regarding pricing and a potential launch date. When it comes to pricing, Google hardware chief Rick Osterloh said in early August, "We've definitively not been in the flagship tier for the past couple years; this will be different. It will certainly be a premium-priced product."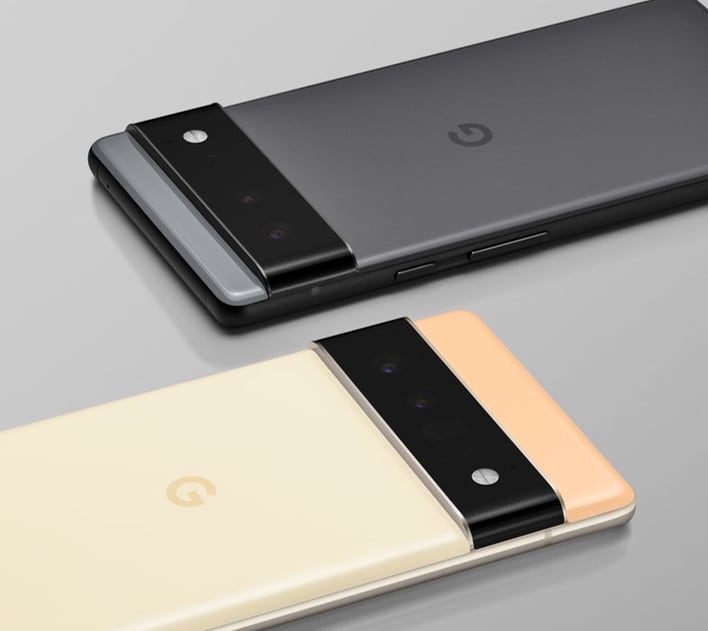 M. Brandon Lee of This is Tech Today reports that the Pixel 6 and Pixel 6 Pro will be available in Europe priced at €649 and €899, respectively. 9to5Google alleges that its sources also confirmed this European pricing for the two smartphones. Although a straight conversion to U.S. currency is problematic based on these figures, a rough guesstimate would be that the Pixel 6 will land at about $799, while the Pixel 6 Pro would come in at $999. That would make the devices comparable in price with the Samsung Galaxy S21 and Galaxy S21+, respectively.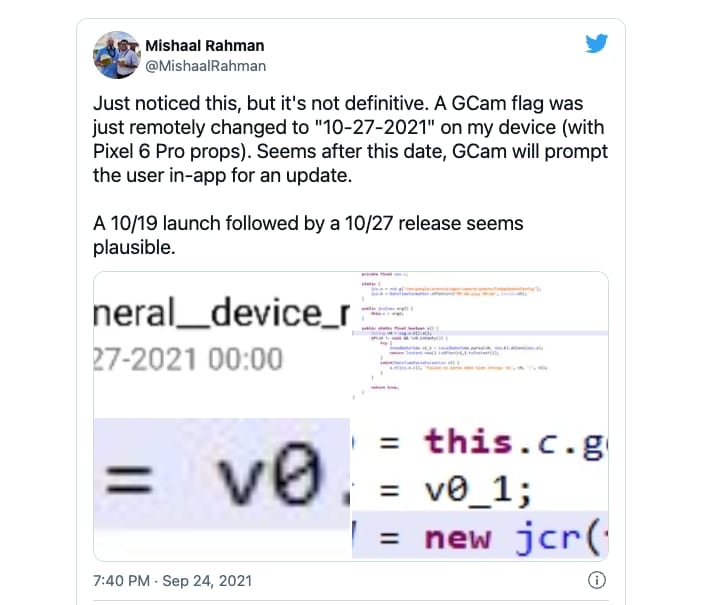 In other Pixel 6 news, XDA-Developers' Mishaal Rahman has noticed some rather curious dates in Google's Camera app. There is a flag in the code that refers to October 27th, 2021. There will allegedly be a mandatory update for Pixel 6 and Pixel 6 Pro users to download on that date, which we assume is a launch day priority. Rahman's reporting also aligns with previous rumors that Google will officially announce the devices on October 19th.
Google already confirmed that the new Pixel 6 smartphones are powered by its in-house Tensor SoC. According to recent leaks, the Tensor SoC reportedly uses two Cortex-X1 cores clocked at 2.8GHz, two 2.25GHz Cortex-A78 high-performance cores, and four 1.8GHz Cortex-A55 efficiency cores.
The Pixel 6 will come with a 6.4-inch 90Hz FHD+ display and dual rear cameras, while the flagship Pixel 6 Pro will bump the display to 6.7 inches (120Hz, QHD+) and three rear cameras (including a telephoto lens with 4x optical zoom).
HotHardware readers, are you looking forward to seeing how the Pixel 6 and Pixel 6 Pro match up to existing flagship smartphones from Samsung, OnePlus, and Apple? Are they potentially on your shopping list? Let us know in the comments below.


Updated 9/29/2021 @ 8:45 am ET
Twitter leaker Yogesh Brar alleges to have U.S. pricing for the Pixel 6 and Pixel 6 Pro: