GoldenEye 007 Is Making A Glorious Comeback On Xbox And Switch Online
The Nintendo 64's iconic James Bond FPS adventure,
GoldenEye 007
, is due to be released on modern platforms tomorrow with support for modern standards such as widescreen 16:9 and 4K Ultra HD depending on platform. From Friday, January 27, the remastered title will become available worldwide on Nintendo Switch plus Microsoft Xbox One & Series X|S consoles.
The revived Rare Ltd classic will be slightly different on the Switch and Xbox platforms.
Nintendo Switch
owners will play the game as part of the Nintendo Switch Online + Expansion Pack. This means that it will be accessible via the library of N64 games available to subscribers. Nintendo users will have access to the whole of the single-player campaign and will also be able to enjoy multi-player both locally (split screen) and with the added attraction of online multiplayer. A drawback on Switch is that the game's visual enhancements will be less impactful than will be seen on other platforms that the remaster is released on.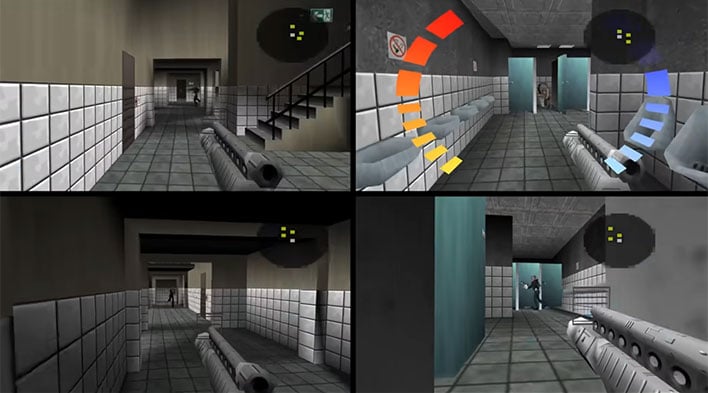 On Xbox One and Series X|S consoles
GoldenEye 007
is set to appear in the
Xbox Game Pass
. Those with digital copies of the Rare Replay retro compendium will also find it added to their library as a free bonus. On this platform you get all the original single player missions plus local (split screen) multi-player. So, Xbox gamers lack the online multi-player, which will be a big disappointment for some, but there are some aspects of the Xbox version that are superior to the Nintendo Switch experience. The Xbox platforms have more horsepower and are graced with features such as alternative control options, achievements to unlock, and native 16:9 resolution up to 4K Ultra HD (where supported). Nevertheless, the graphics aren't much different or better than those seen in emulators which perform upscaling on platforms like the PC.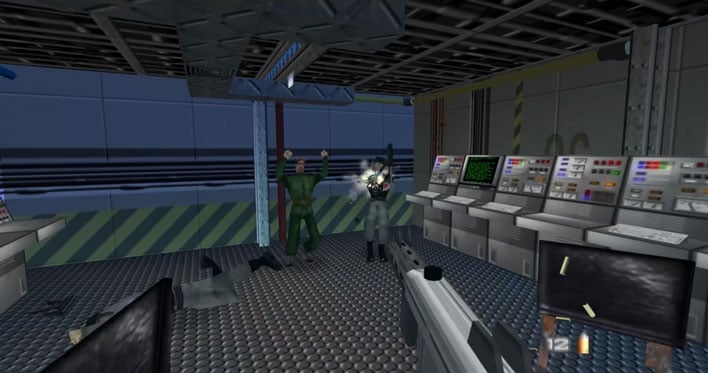 The journey to getting this James Bond title remastered and past all the licensing hurdles has been a long one, confirms Xbox boss
Phil Spencer
. There was some talk of a
canceled remaster
back in 2021, due to all the legalities and licensing issues that arose with all the IP owners involved.
PC gamers could stream the Xbox version if they don't have one of the consoles. Alternatively, we liked the Source Engine-based multi-player
fan-made PC remake
that was released back in 2016 (and is still available).