GeForce RTX 4070 And 4060 Memory Specs Revealed In Gigabyte Motherboard Utility
Gigabyte has revealed more than it should have in the release notes accompanying a utility software release. The latest Gigabyte Control Center release is claimed to support RGB features of the "GV-N4070AERO OC-12GD/ GV-N4060GAMING OC-8GD products." These
Ada Lovelace
architecture graphics cards have not been announced – oops. It is possible this could be a typo or similar mistake, so take it with a pinch of salt, but it looks like a genuine slip.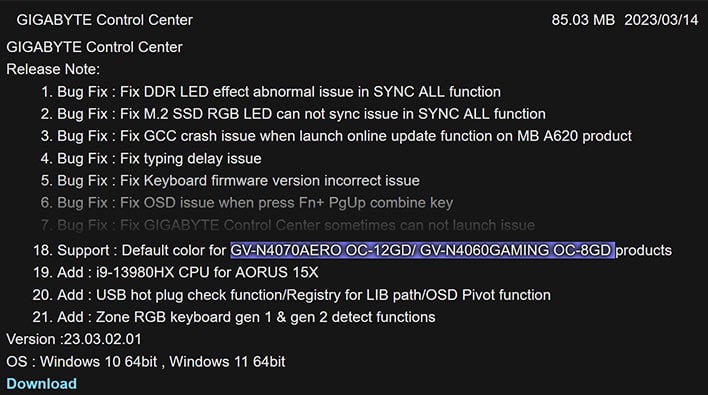 Unpicking Gigabyte's product code-names is pretty simple. We don't need an Enigma machine, just a little knowledge of the firm's previous products and code-names. Let us start by looking at the first mentioned "GV-N4070AERO OC-12GD." From the code-name this is expected to be an NVIDIA GeForce RTX 4070 Aero design graphics card featuring 12GB of VRAM (the same as the
RTX 4070 Ti
), and a factory overclock.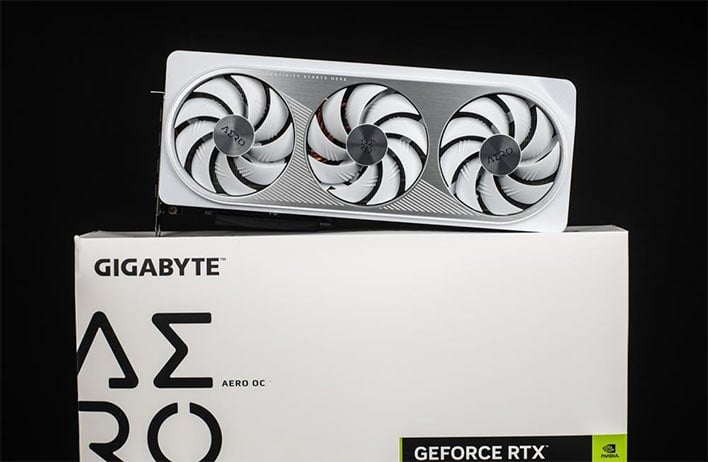 Gigabyte's Aero graphics cards are quite a recent addition for the firm, and are not to be confused with the cheaper MSI Aero designs. Gigabyte's Aero series takes design and quality cues from its premium Aero laptops, which target content creators and gamers with deep pockets. In the product photo above, you can see an image of Gigabyte's RTX 4070 Ti Aero, but we hope that the RTX 4070 could perhaps be more compact, delivered with a dual-fan air cooler. We shall have to wait and see.
Also in this leak, as spotted by
VideoCardz
, there is a
mention
of the "GV-N4060GAMING OC-8GD." Picking this apart, we see that Gigabyte is brewing an NVIDIA GeForce RTX 4060 to join its Gaming line of graphics cards. These are usually rather basic models, at competitive prices, and the code-name suggests this model will feature 8GB of VRAM and a factory overclock. It is disappointing to see this fairly solid leak confirm that the upcoming RTX 4060 will take
a step back
from the introductory memory quota of 12GB which was established with the launch of the RTX 3060. Moreover, its 8GB of GDDR6 is going to be on a 128-bit interface for a paltry 288GB/s bandwidth.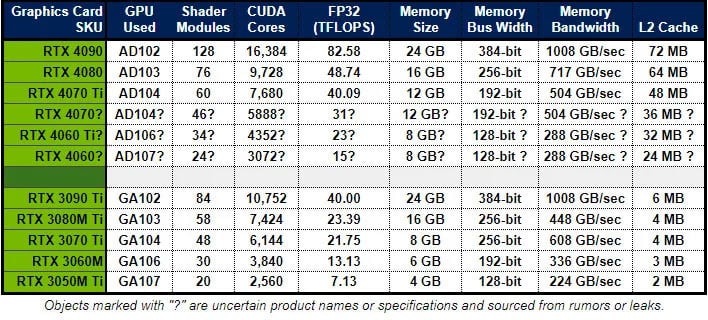 We expect to see the
next crop
of NVIDIA RTX 40 series graphics cards released next month.