GeForce RTX 4060 Ti Box Breaks Cover, What To Expect From NVIDIA's Mid-Range GPU
Those waiting for mainstream
Ada Lovelace
cards are in for a treat today. A reputable Twitter leaker has shared some purported box art for the NVIDIA GeForce RTX 4060 Ti, as well as its launch date, and a launch window for the RTX 4050.
The packaging speaks for itself. Atop of this article you can see some GPU box art ready for an AIB partner logo, as well as some added photography or artwork. There is plenty of empty space for the typical pictures of hooded assassins, mythical beasts, neon-lit floating graphics cards, and so on. A 'key features' panel from the packaging is more illuminating, but not specific to this SKU. In other words, it isn't a specs list as much as confirmation of things we would already expect of an Ada Lovelace GPU, like
DLSS 3 support
, G-Sync support, and DX12 Ultimate support.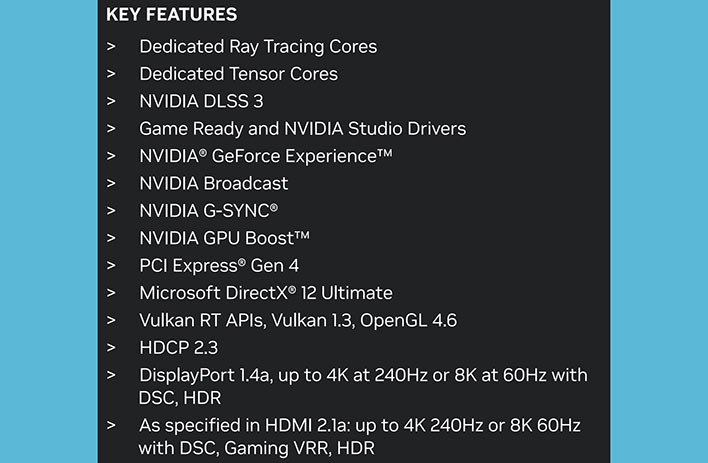 (Above Images Credit: MEGAsizeGPU on Twitter)
With board partners in possession of this artwork, some may already have finished their customizations and be rolling them off the printing presses. More exciting is the prospect of the affordable (fingers crossed) GPUs within. So, let us look a bit closer at the latest indicators and rumors of GeForce RTX 4060 Ti specs.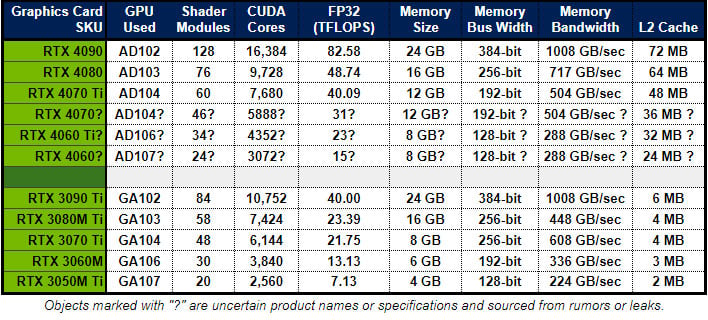 The above specs table contains a mix of known products and pre-launch rumored or guesstimated specs. NVIDIA's GeForce RTX 4060 Ti is expected to be significantly cut compared to
the RTX 4070
(also rumored specs, for now). According to our table, the RTX 4060 Ti has a more than 25% cut in CUDA core count, and it will also suffer at least a 42% cut in memory bandwidth. Let us also not forget the memory quota dropping from 12GB to 8GB. Thus, the upcoming GeForce RTX 4060 Ti has to seriously undercut the RTX 4070 in pricing to prove its value.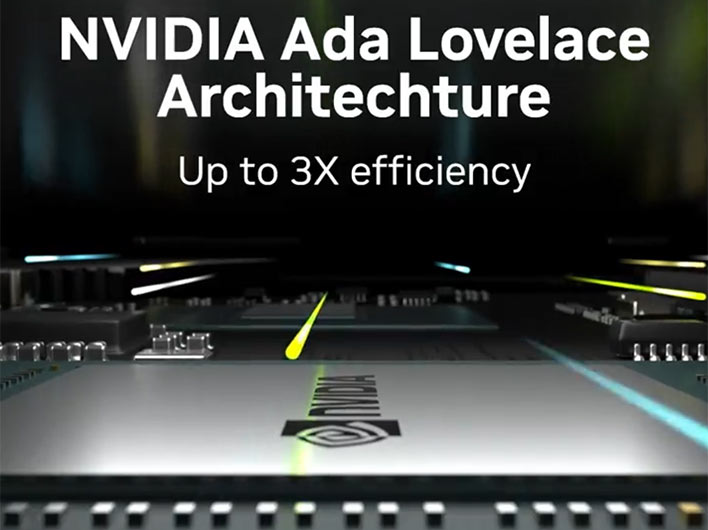 Packaging photo source MEGAsizeGPU also shared some information about
launch dates
for the GeForce RTX 4060 Ti and RTX 4050. The former and headlining GPU in this article is claimed to be arriving at the "end of May." Somewhat more nebulously, the RTX 4050 graphics cards will launch in "June," according to the leaker. A last morsel of leaked information about the RTX 4050 is that it is tipped to come equipped with just 6GB of VRAM on a
96-bit bus
.