Gamers Flock To Half-Life: Alyx, Breaking Records As VR's First Killer Game Title
Half-Life: Alyx
launched a little less than 48 hours ago, but the game is already making a huge impact on the gaming community. Reviews of the game have been largely positive thanks to Valve's magnificent abilities at storytelling and the added interactivity that [mandatory] virtual reality hardware support brings to Half-Life: Alyx.
Now, we're learning that gamers have responded quite impressively to Half-Life: Alyx. In fact, it has broken the record on Steam for concurrent players for a game title. According to SteamDB, Half-Life: Alyx hit a peak of 42,858 concurrent players shortly after launching on Monday.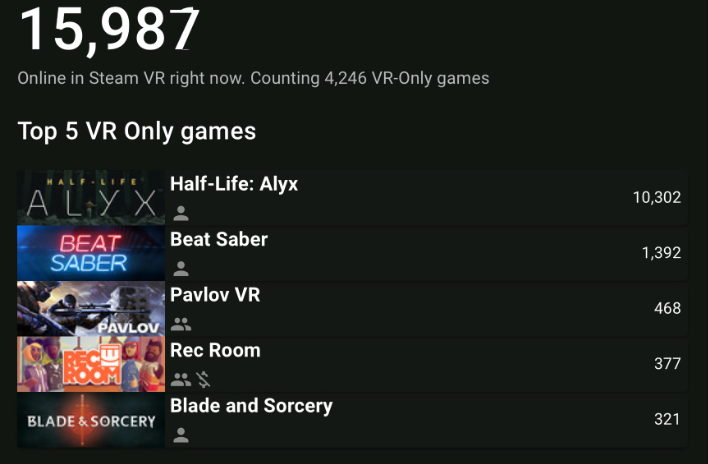 To put that in perspective, the second-place position is held by BONEWORKS which hit a peak of 8,717 concurrent players after its release. Needless to say, Half-Life: Alyx is turning out to be an early VR success story for Valve and a much-needed boost for the gaming medium. At the moment, according to VRLFG, there are nearly 16,000 people using SteamVR at the moment. Of that total, over 10,000 are playing Half-Life Alyx.
Half-Life: Alyx was first announced back in late November and is included for free with the purchase of a Valve Index VR headset. The excitement surrounding the first new entry in the Half-Life franchise in over a decade resulted in double the number of Index headsets being sold in Q4 2019 compared to Q3 2019. More recently, it was announced that Half-Life: Alyx would also be included for free with the purchase of HTC's Vive Cosmos Elite VR headset.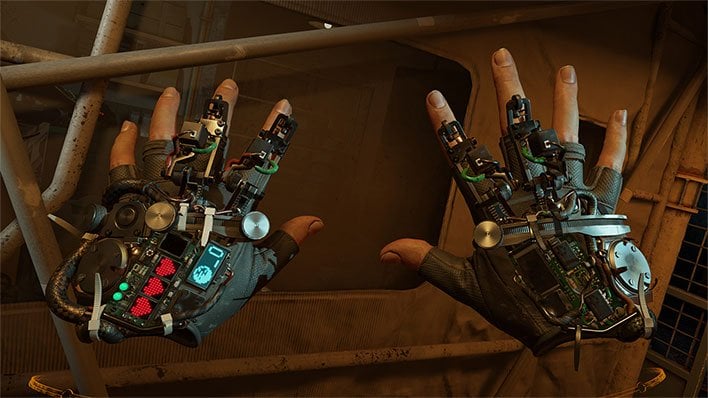 For those that don't need new VR hardware, Half-Life: Alyx will set you back $59.99, which is the going rate for a new AAA title these days.
Half-Life: Alyx is dependent on a VR headset and controllers to complete the game, but even Valve game designer Robin Walker admits that modders will eventually hack the game to kill the VR-requirement if given enough time. However, if and when this port does materialize, Walker is confident that it would "clearly demonstrate why we did this in VR."