Cooler Master Unveils A Haptic Gaming Chair, Open Loop Cooler Concept And More At Computex
Cooler Master has a diverse range of new products at Computex 2023. With its bevy of launches in Taipei, the firm boldly claims that "the future of gaming, PC components and peripherals is here." Cooling was aptly one of the areas where we saw the most new products from
Cooler Master
, but possibly the most interesting new product was the firm's Motion 1 gaming chair.
The Cooler Master Motion 1 is claimed to be "the world's premier haptic engine gaming chair." Cooler Master collaborated with the
haptic
engine sensor experts at D-Box to take this product from concept to launch.
A number of haptic modes are used with the Motion 1. For example, Cooler Master says that using the Adaptive Audio Mode, gamers can experience textures and vibrations based on the game's audio. Adaptive Gaming Mode, meanwhile, takes things further as it allows gamers to create their own haptic game profiles (movement, texture and vibration) based upon controller input. Most obviously, you could quickly set up recoil for gun trigger pulling in an FPS game.
Gamers won't have to do all the
Motion 1 chair
configurations themselves, as D-Box has already setup haptics for a growing library of over 100 video games and over 2,500 films and series.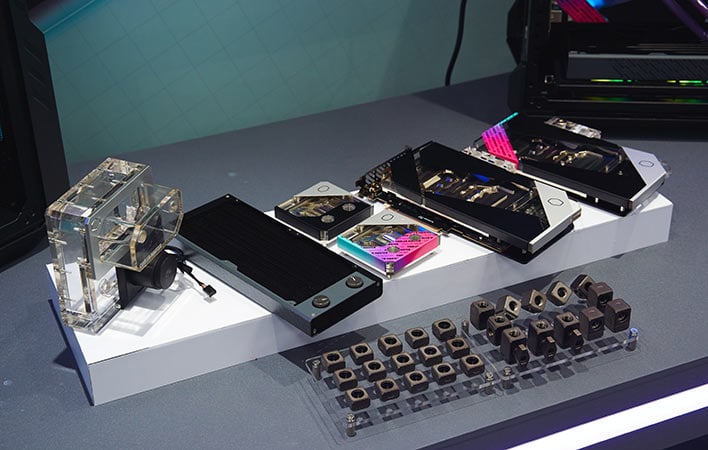 For cooling products, Cooler Master highlighted the MasterLoop open loop water cooling series (pictured above). Two PC builds on show were using the concept, which appeared to mix and match various components and used some strong colors for the hardware and coolant. This is still conceptual, but a move like this from Cooler Master could help popularize open loop cooling.
Traditional closed loop AiO CPU coolers weren't neglected, with Cooler Master showing off two new 360mm products. The MasterLiquid 360 Ion includes a 2.1-inch screen for personalization or stats. It also features a new dual-chamber pump and trio of Mobius 120P ARGB fans.
The firm's MasterLiquid 360 Atmos stands out for its use of recycled materials, and was heralded as "the future of sutainable cooling." Other than that, you should enjoy good performance plus vibrant customizable lighting.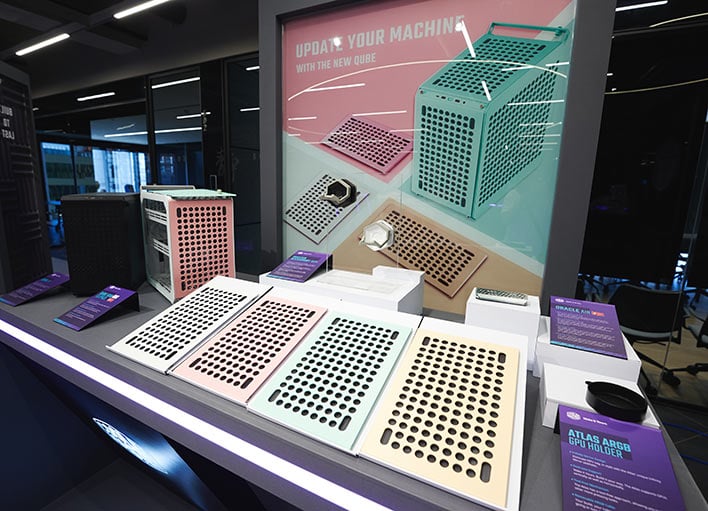 Cooler Master's portfolio of cases was
expanded
with the introduction of the Qube Flatpack Case (pictured above), with a hat tip towards reducing packaging and transportation impacts. Meanwhile, its NCore 100Max is designed to deliver the best of both worlds between compactness and space for powerful components. Lastly, for cases, Cooler Master showcased its X Silent design, which is claimed to meld "near-absolute silence and top-notch thermal performance."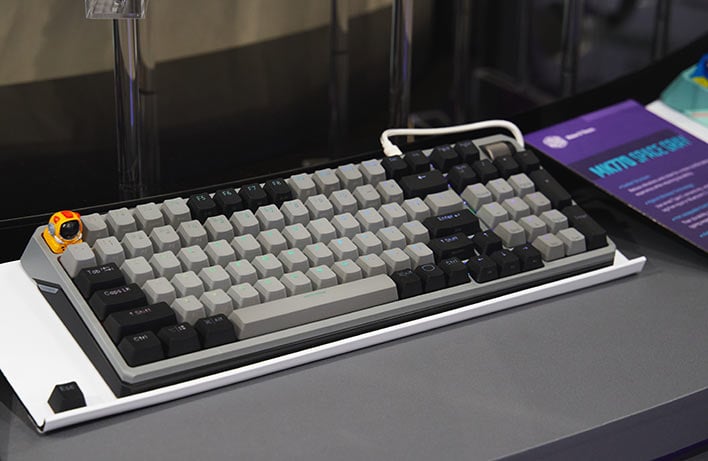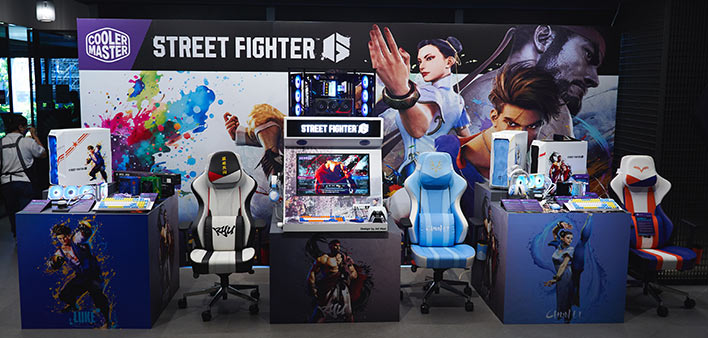 There were also a number of Street Fighter 6 inspired peripherals showcased by Cooler Master at Computex.