Cooler Master Kicks Off The Era Of Haptic Gaming Chairs With Its Cross Platform Synk X
Cooler Master
uses sound to elevate your gaming experience, allowing you to "feel" your game play environment. The Synk X is a cross-platform haptic gaming chair that creates a "new way of immersing in the imaginary world."
Companies are always looking for new ways to innovate and bring
new experiences
to gamers and the games they play. With so many new products being created, it can be difficult to figure out how to elevate the environment gamers live in. Cooler Master has taken on the challenge with its new Synk X chair, and delivered a new way to be immersed in the virtual surrounding and atmosphere.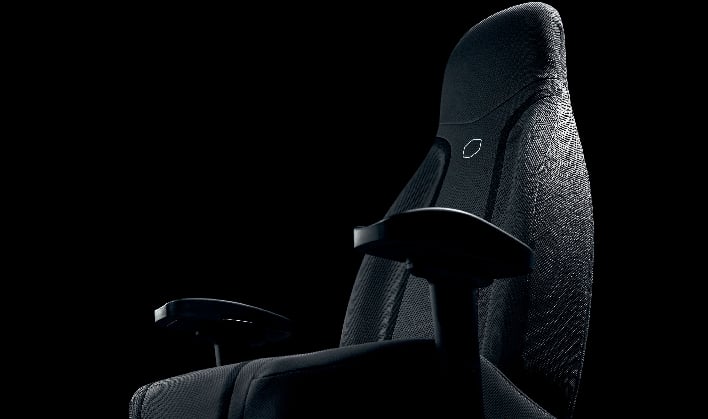 Synk X uses sound waves and converts them into vibrations, providing real-time tactile experiences. The haptics are powered by a built-in-long-lasting battery, so you are not constrained to a cord. You are also not constrained to a particular platform, as the chair's haptics can be used with any Bluetooth device. This means that your immersive experience can be felt via a TV, PC, game console, and mobile device.
The chair itself is customizable to meet the needs of a wide variety of users. It features a 135 degree posture-bracing backrest, adjustable armrests, and a two-stage retractable leg rest that allows for adjusting seat height, seating position, and even reclining.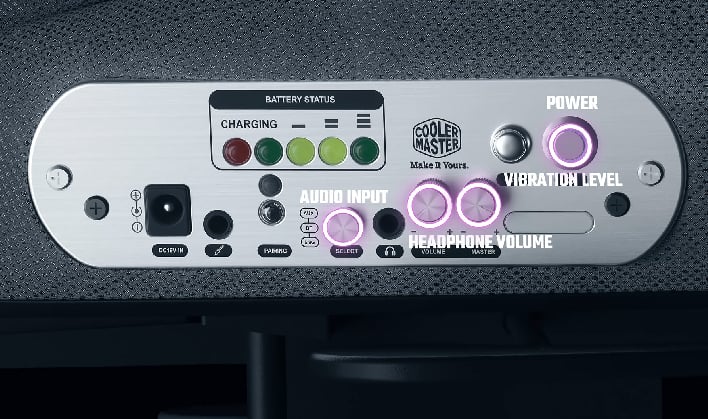 An all-in-one control interface is built-in to the chair and makes it easy to find the ideal settings for selected audio, vibration levels, and headphone volume. You are also able to create a unique environment by utilizing 7 modes of ARGB lighting effects. All of this comes in a smart tech appearance that is streamlined to add a modern feel and vibe to the every day life.
Cooler Master's Synk X is not yet available, but you can sign up on the
website
to be notified when more details are available.