ASUS Now Supports 24GB And 48GB DDR5 Modules On These AM5 Motherboards
ASUS has released a new series of BIOS updates that support the latest high-capacity 24GB and 48GB DDR5 memory modules on select ASUS AM5 motherboards. These BIOS updates are available as test revisions for users to try out early from resident overclocker Shamino on the ROG forums. As a result, these BIOS updates are very volatile revisions that are susceptible to instability – and they are not even available on the primary ASUS website. It goes without saying to be cautious if you want to try this new update for yourself.

Shimano has shared nine new test BIOS updates so far that contribute mostly ROG motherboards, including the ROG Strix X670E-E Gaming WiFi, ROG Strix X670E-F Gaming WiFi, ROG Strix X670E-A Gaming WiFi, ROG Crosshair X670E Hero, ROG Crosshair X670E Gene, ROG Crosshair X670E Extreme, Pro Art X670E Creator WiFi, and ProArt B650 Creator.

This is the second update from ASUS in under five days regarding AM5 motherboard support for the bleeding-edge 24GB and 48GB DDR5 modules. ASUS first teased a successful boot-up of four 48GB DDR5 modules
on the 16th,
showing the world that support for these new modules is in active development with board partners. This also goes hand in hand with
previous news
surrounding upcoming AMD AGESA microcode updates that would add full support for these new modules. We still don't know when official BIOS updates will go out, but it could be very soon based on ASUS' success right now.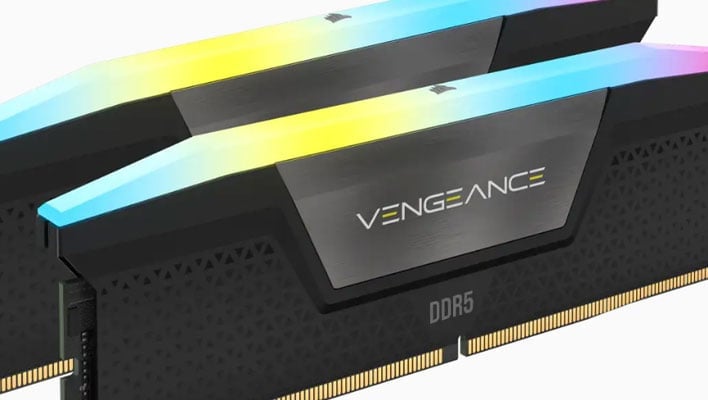 Memory makers began announcing new high-capacity 24GB and 48GB DDR5 memory DIMMS several months ago. Since then, we've had multiple memory manufacturers release dual channel kits featuring the new high-capacity memory – including models from
Corsair.
However, the only issue right now is that Intel 's Alder Lake and Raptor Lake CPU architectures are the only platforms supporting these new modules. Currently, AMD DDR5-supported motherboards cannot boot these high-capacity modules in Windows and are only able to identify them in BIOS.
Once support exits the
development phase
and finally arrives on all AM5 motherboards, there will no longer be platform segmentation regarding 24GB and 48GB memory support. These new memory types open up a whole host of new capacities memory users can try, including 48GB, 96GB, and 192GB capacities when running two or four sticks.