ASRock Teases A Wild Expansion Card That Turns AMD B650 Motherboards Into X670
As upgradable as PCs can be, the process is typically restricted to wholesale swapping of components. Remove that veteran
GeForce GTX 1060
and slot in a shiny new
RTX 4070 Ti
. Apart from memory and storage, where you can sometimes just bolt on more, expanding your system's capabilities is an "out with the old, in with the new" way of life. With a little imagination, though, it doesn't need to be that way, as the
"madlads" at ASRock
are proving with a unique piece of kit it sent over to our friends at
Level1Techs
.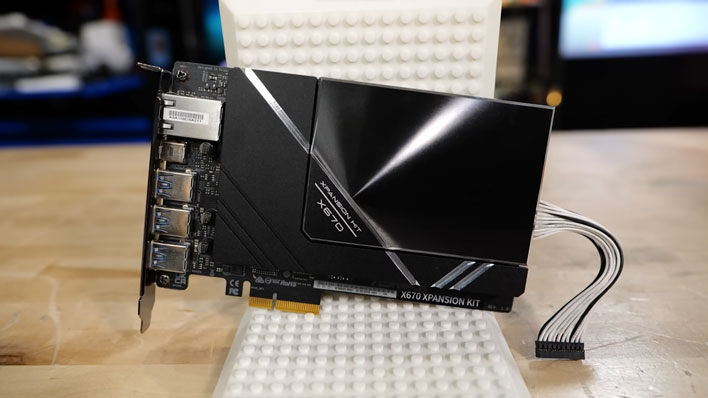 The kit in question is a so-called "X670 Xpansion Kit" that works with a special edition of the
ASRock B650 LiveMixer
motherboard, neither of which is available at retail. The X670 Xpansion Kit slots into a PCIe x4 slot but also requires an additional cable that connects to a custom 19-pin header on the motherboard to do its thing.
So, what does it do exactly? The short answer is that it upgrades the B650 motherboard's capabilities to that of
an X670
. It provides two additional x4 M.2 slots, a 10 gigabit NIC, three USB-A, one USB-C (all 10 gigabit), and two SATA connectors. While tacking on these additional ports can be done with a "simple" expansion card, this ASRock solution does so without dipping into any of the B650's 36 existing PCIe 4.0 lanes.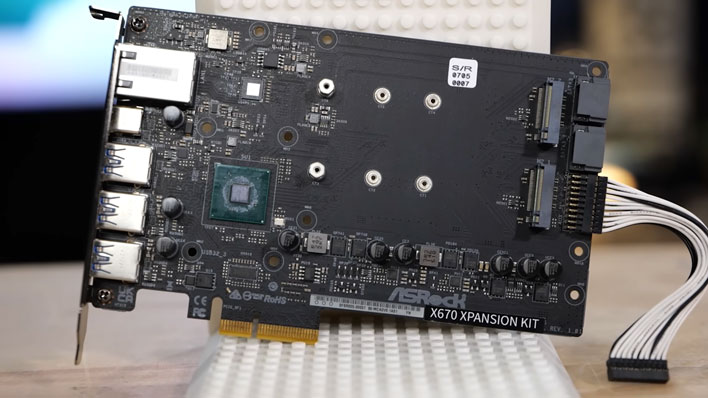 This is possible, as Wendell Wilson explains, because the expansion card literally contains
AMD's Promontory 21 chipset
, identical to the one driving the B650 LiveMixer board, and brings its own PCIe lanes. You see, the X670(E) boards leverage two of these Promontory 21 chipsets to neatly double (mostly) their capabilities over the B650(E). The chipsets can each be directly connected to the CPU but are more commonly wired up in series to help maintain signal integrity. This add-in card exploits the latter configuration to the extreme for its backdoor upgrade.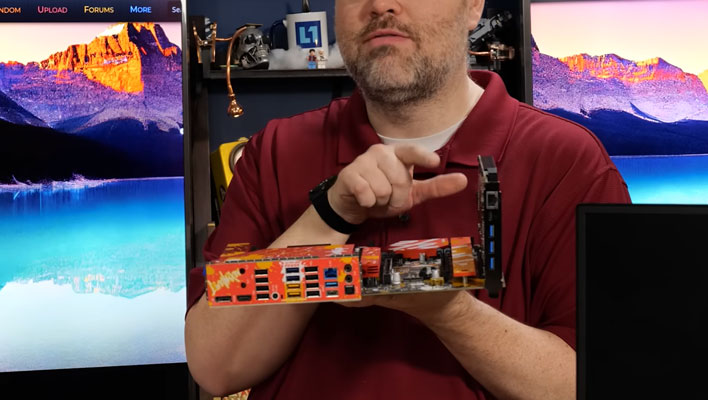 For its part, the X670 Xpansion Kit looks production-ready and far more refined that we might expect for a mere "tech demo" or engineering sample. We have to be realistic, though, and accept that such a product is unlikely to reach broad market availability. As interesting as the upgradeable motherboard concept is, we cannot imagine there is much consumer demand.
X670-class customers tend to buy in for other niceties like improved VRMs for
overclocking support
rather than extra PCIe lanes and I/O. Those that are looking for the latter are probably not shopping B650 to begin with, leaving few who would be in the position of buying "cheap" today with an upgrade route to X670 tomorrow.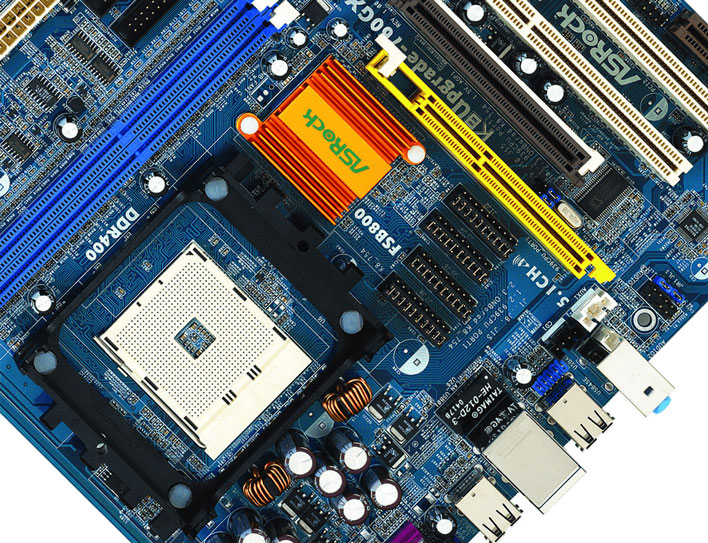 This is not ASRock's first dance with upgradeable motherboards, though. Long-time tech enthusiasts may recall the company's wilder early years that birthed products like the
K8 Upgrade 760GX motherboard
. It launched with AMD Socket 754 but also included a special (yellow) expansion slot where a Socket 939 adapter card could be installed later on. Such endeavors have sadly not caught on, but we appreciate seeing the mad scientist spark return, and this X670 Xpansion Kit is undeniably cool.