Big Apple Deals On AirPods, Beats And Watch Series 9 For Early Black Friday Savings
The holiday shopping season is upon us and the deals on tech favorites from Apple and others are aplenty. Right now shoppers can find big savings on Apple AirPods, Watch Series 9, MacBook Air, and other big-name wireless earbuds.
Apple AirPods (2nd Generation) Wireless Ear Buds
Apple AirPods
have been a favorite among Apple users for a long time. The ability to easily pair with an iPhone or MacBook and the incredible sound the tiny pair of wireless earbuds produce make them an ideal fit for any Apple fan.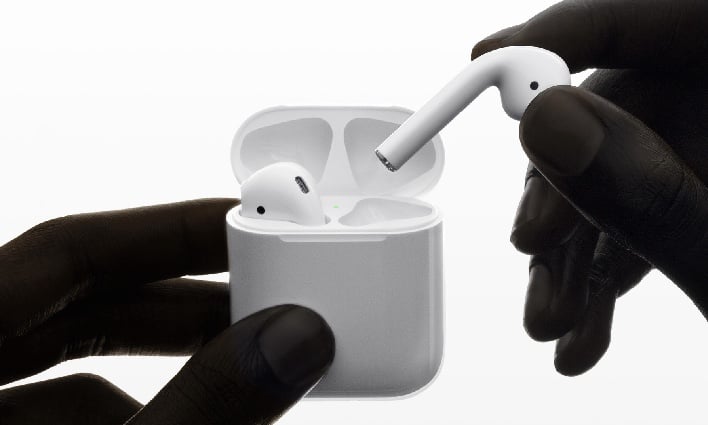 The Apple AirPods 2nd generation wireless earbuds come with a powerful Apple H1 headphone chip that delivers rich, vivid sound. The earbuds can be paired with another Apple product with a simple one-tap set-up, so moving from one iPhone to another is quick and easy. The earbuds can also sense when they are in a user's ear and pause the music when taken out. Users can also easily share audio between two sets of AirPods on an iPhone, iPad, iPod Touch, or Apple TV.
Of course, Siri is also included. Users can say "Hey Siri" for assistance without having to reach for a phone. Toss in an estimated 24-hour total listening time when coupled with the included charging case, and music lovers can appreciate the vibrant sound of their favorite music all day long.
The Apple AirPods (2nd Generation) wireless earbuds are currently on sale for a great deal at 22% off for

just $99.99

.

Apple Watch Series 9 Smartwatch
Another staple among Apple lovers is the
Apple Watch
. The newly released Series 9 Apple Watch is powered by an S9 chip that enables a superbright display and a new way to quickly and easily interact with the watch without having to touch the screen.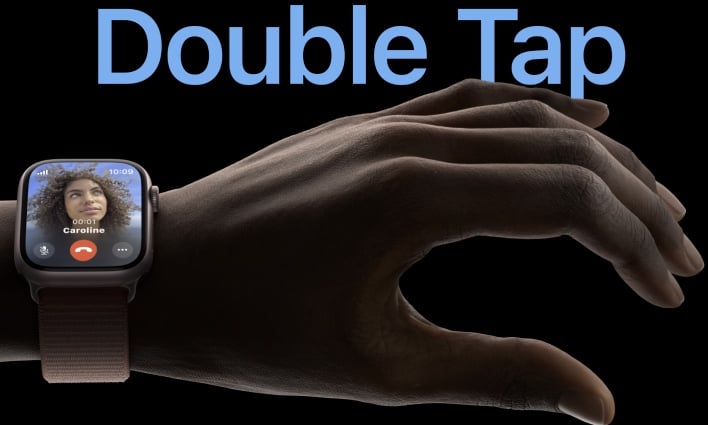 The Double Tap gesture allows users to simply raise their wrist, and double tap their thumb and pointing finger together to perform several different functions. Whether it be turning off an alarm, answering, or ending a call, the gesture makes performing certain functions easy and quick. Owners can also keep track of the oxygen level, take an ECG anytime, and get notified of an irregular heart rhythm.
The Apple Watch Series 9 can also detect falls or if the person wearing the device is in a car accident. This could prove to be a vital and life-saving feature if someone ever becomes unconscious from either event. Owners can also take advantage of the Emergency SOS feature that allows them to call for help with the press of a button.
The Apple Watch Series 9 is currently on sale for a savings of 13%

for only $349

.

Apple 2023 MacBook Air Laptop With M2 Chip
No Apple setup is complete without a
MacBook
and the MacBook Air is a slim and light laptop perfect for travel. The 2023 version has a powerful M2 processor that allows users to get more done in a faster timeframe. Its 8-core CPU, 10-core GPU, and up to 24GB of unified memory make for a beast in a small package.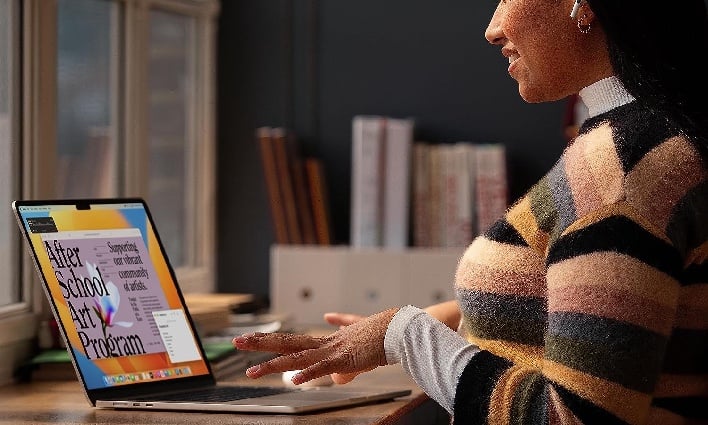 When it comes to battery life, a MacBook is hard to beat. The MacBook Air is said to have up to 18 hours of battery life on a single charge. Users can go all day without having to worry about needing an outlet to charge from. And that is made even better with the high-resolution, 15.3-inch Liquid Retina display that features 500 nits of brightness.
Anyone who wants a lot of power in a laptop typically has to deal with loud cooling fans. This is not the case with an Apple MacBook, which has a fanless design that runs completely silent, no matter the workload. Apps available in the Apple App Store all are optimized to run lightning fast in macOS, including favorites like Microsoft Word, Adobe Creative Cloud, and Google Workspace.
The Apple 2023 MacBook Air with a 256GB SSD is currently on sale for a savings of 19%

for just $1,049

.

Need more ideas for a holiday shopping spree? Here are a few more deals to choose from: