AMD Zen 5 And PCIe 6.0 Show Up In AIDA64 Benchmark, GPU-Z Updated Too
AIDA64 was just updated and adds a plethora of benchmarking support support for a number of current and upcoming CPUs, and GPUs. The most interesting update is preliminary benchmarking support for AMD's upcoming Zen 5 desktop and server processors, which are set to be released sometime this year. GPU-Z also received an update adding support for several new chips, some of which include the all-new AMD Radeon RX 7800 XT, RX 7700 XT, and Ryzen Z1 handheld gaming console CPU.
AIDA64 already had basic support for AMD Zen 5, but this new update provides preliminary support for 64-bit multi-threaded AVX-512 and AVX2 optimized benchmarks that support AMD's next-gen CPU architecture. The patch also provides detailed information about the integrated memory controller in AMD's upcoming Zen 5 chips which can be useful for troubleshooting or memory overclocking.
AMD has officially revealed much about Zen 5 at this point, but the latest rumors suggest that AMD's mobile variant, codenamed
Strix Point
, will feature several noteworthy upgrades including the Zen 5 architecture (obviously), Zen 5c cores (efficiency cores), bigger caches, and an integrated RDNA 3.5 GPU. The most interesting update is the integration of a hybrid core configuration, consisting of larger performance cores and smaller, denser Zen 5c efficiency cores. There are several rumored models featuring hybrid and non-hybrid configurations, with core counts anywhere between four and 16 cores.
Besides Zen 5 integration, the new AIDA64 update provides a whole host of extra benchmarking support for a number of current GPUs and Intel CPUs. On the CPU side, AVX-512 64-bit multi-threaded optimized benchmarks have been integrated for Intel Sapphire Rapids and Emerald Rapids server and workstation CPUs. Detailed information about the integrated memory controller on both architectures has also been added just Zen 5. Finally, AIDA64's benchmarking suite and System Stability Test now utilize AVX-512, AVX2, AVX, FMA instructions, and AES-NI hardware acceleration on capable Intel CPUs.
On the GPU side, PCIe 6 controller and device support have been added, along with support for MSI's CoreLiquid AIOs. Benchmarking and monitoring support for several Nvidia, Intel and AMD GPUs have also been added including the AMD Radeon Pro W7500, Radeon Pro W7600, Radeon RX 7600M, Radeon RX 7700 XT, Radeon RX 7800 XT, Radeon RX 7900 GRE; Intel Xe, Xe Max; nVIDIA A800-SXM4-40GB, GeForce RTX 4060 Ti 16GB, L40S, RTX 2000 Ada Generation Embedded, RTX 3500 Ada Generation Embedded, RTX 4000 Ada Generation, and RTX 5000 Ada Generation Embedded.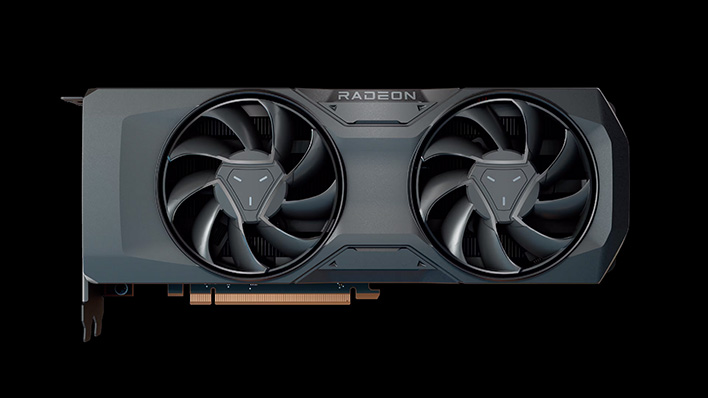 PCIe 6 is the successor to the PCIe 5.0 standard that's commonly used in the best SSDs today. The newer standard is a huge upgrade over PCIe Gen 5, offering double the amount of bandwidth with speeds of up to 128GB/s through a 16-lane slot, or 32GB/s of bandwidth through a four-lane configuration which is commonly used on M.2 storage slots. Technically, the PCIe 6 spec was released in 2022, but there's no mainstream hardware support for the burgeoning standard just yet.
GPU-Z also received a new update today, to version 2.55.0, adding support for a plethora new hardware. The most noteworthy additions are support for the new AMD
Radeon RX 7800 XT and RX 7700 XT
, as well as the Radeon Pro W7500 workstation GPU and Ryzen Z1 CPU aimed at hanhdled gaming PCs. The Z1 is a lower-end version of the Z1 Extreme found in the
ROG Ally
, which features two fewer cores and 2x fewer RDNA3 compute units.
In addition to these AMD chips, support for several Nvidia GPUs have also been added, including the GeForce RTX 4060 Ti 16 GB, RTX 3060 3840 SP, RTX 4000/3500/3000 Ada Laptop GPUs, RTX A1000 6 GB Laptop GPU and RTX A2000 Embedded GPU.
For more details, be sure to check the AIDA64 patch notes
here
, and GPU-Z patch notes
here
.