AMD Big Navi Rumored To Be Twice As Powerful As Radeon RX 5700 XT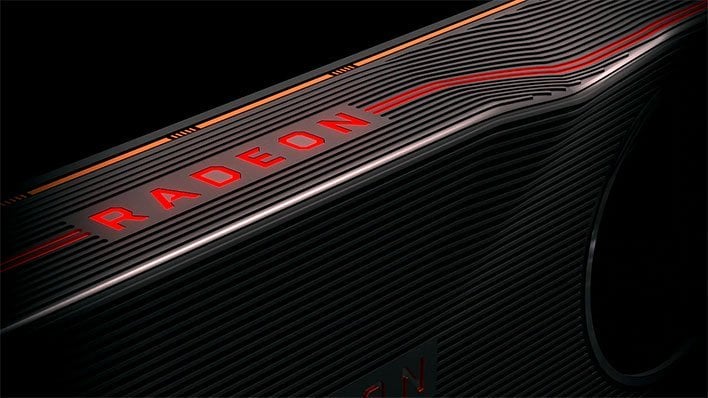 AMD's
current family of 7nm Radeon RX Navi midrange graphics cards are no doubt impressive, as witnessed by the recently released
Radeon RX 5600 XT
(our full review). The Radeon RX 5600 XT is flanked by the Radeon RX 5500 just below it , and the Radeon RX 5700 above. However, AMD doesn't currently have a flagship-class graphics card that is capable of taking on the likes of NVIDIA's GeForce RTX 2080 Ti, and that's hopefully where "Big Navi" comes in.
According to recent rumblings, Big Navi could have some big performance credentials backing it up, if a new report from ChipHell is accurate. The GPU running the show is reportedly called Navi 21 and it features second-generation RDNA 2 architecture (first-generation RDNA underpins the Radeon RX 5500/5600/5700 series).
But the big news is that Big Navi reportedly also features a whopping 80 CUs (Radeon Compute Units). This is exactly twice as many CUs as found in the Radeon RX 5700 XT, which could have us looking at a card theoretically offering twice the performance of AMD's current-gen top-end Navi card. This rumor definitely sounds promising, although we don't know what kind of thermal constraints AMD will be running into with the 7nm+ process that it will likely be employing for Big Navi.