Amazon Spring Sale Looms But Score Huge Deals Now On Fire TV, Wi-Fi 6E Routers And More
Winter officially ended a week ago and as the weather finally begins to warm up, it's time to come out of hibernation. It also means yet another opportunity for a round of discounts. Never one to pass up an opportunity, Amazon is teasing savings of up to 40% during its Spring Sale, which kicks off today in the UK at 6:00 PM. Don't worry if you're in the US, though. There are plenty of deals to be had right now.
We'll get to those in just a moment. As for the Spring Sale, Amazon is promising widespread savings across electronics, beauty, fashion, toys, furniture, and more on select products. Even beer, wine, and spirits will see markdowns.
"Customers can also enjoy great deals on Entertainment including offers on Prime Video, Amazon Music, Prime Gaming, Kindle Unlimited, Amazon First Reads and more," Amazon says.
The sale will run through Wednesday, March 27, closing out one minute before the clock strikes midnight. If you live in the UK, you'll definitely want to check it out. For those of you in the US, here are some bargains you can score without waiting.
In case you missed it, Amazon sells its own-brand Fire TV models, in addition to partnering with third-party outfits. These are broken down into four lineups—Fire TV 2-series, Fire TV 4-series, Fire TV Omni series, and Fire TV Omni QLED series. The latter Omni families come with a few additional bells and whistles, such as a metallic finish, expanded HDR support, larger size options, and better image quality. Meanwhile, the Fire TV 4K series is a value play with plenty to offer.
The value proposition is heightened right now with the
Fire TV 50-inch 4-series
discounted to
$279.99 at Amazon (save $170)
. Don't be fooled by the low price—this isn't a 1080p or even a 720p TV, but a 4K Ultra HD model with HDR support (HDR 10 and HLG).
It also boasts three HDMI inputs, eARC support, and a Fire TV Alexa Voice Remote. And of course, it features Fire TV smart functionality baked in.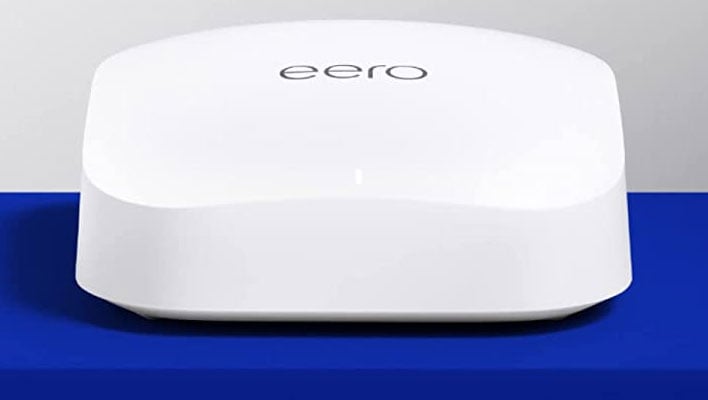 Is your old router starting to cough and wheeze whenever try to download anything or hop across your home network? Send it into retirement and consider employing the
Eero Pro 6E Mesh Wi-Fi Router
, which is on
sale for $186.99
(save $63) right now.
This is Eero's first Wi-Fi 6E router. Check our
2.5 Geeks episode
with special guests from Intel on why you should care about Wi-Fi 6E, but the short and sweet of it is Wi-Fi 6E is an extension of Wi-Fi 6 with a dedicated fast lane of sorts, via the 6GHz band.
The Eero Pro 6E Mesh supports a combined network speed of up to 2.3Gbps, including wired speeds up to 1Gbps and wireless speeds up to 1.6Gbps. The single-model linked above offers coverage for up to 2,000 square feet. If you need more than that, you buy a bundle pack to create a mesh network.
To that end, the
Eero Pro 6E Mesh 2-pack
is on
sale for $299.99
(save $100) and covers up to 4,000 square feet, while the
Eero Pro 6E Mesh 3-pack
is
discounted to $411.99
(save $138) and covers up to a whopping 6,000 square feet.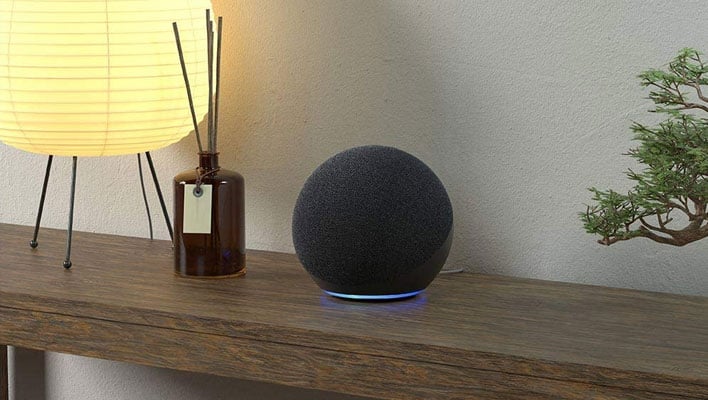 If there's one thing we've learned, it's to never pay full price for an Amazon device. That's because they're often placed on sale. Case in point, you can score the
Echo (4th Gen) Smart Home Speaker
for
$64.99 (save $35)
, which is the lowest price it's been since last year's Black Friday and Cyber Monday sales bonanza.
Amazon touts "premium sound" from this little orb, along with support for lossless HD audio on select streaming services (including Amazon Music HD, naturally). And if you happen to own multiple Echo devices and/or Fire TV models, you can take advantage of the multi-room music feature to play synchronized music across each of them.
Outside of acting as a speaker the Echo 4th Gen also serves as a smart home hub. You can use your voice to control compatible lights, locks, sensors, and more.
Here are some other deals that are currently live...