MSI Titan GT77 HX Laptop Review: Killer Gaming And Creator Performance
MSI Titan GT77 HX Gaming Laptop: Ungodly Performance WIth Intel's And NVIDIA's Latest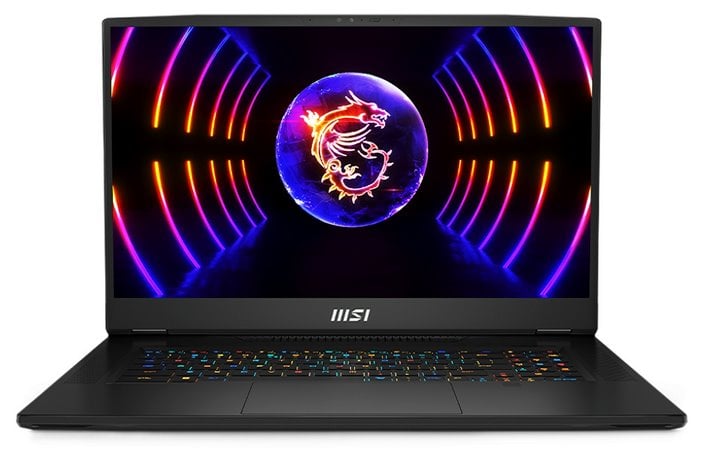 MSI Titan GT77 HX: As Configured - NA, 13980HX+128GB+4090 - $5,900


The newest MSI Titan GT77 HX gaming laptop for 2023 is powered by the latest Intel and NVIDIA mobile hardware and puts up exemplary benchmark scores.






Extraordinary Performance
Fantastic Keyboard
Excellent Display
Tons Of IO
Attractive Chassis

Hefty Price Premium
Battery Life
Large Form Factor



---
A few months back we took a look at what was one of the most powerful gaming notebooks available, the
MSI Titan GT77
. The configuration we tested was powered by an Intel Core i9-12900HK processor and a GeForce RTX 3080 Ti, and featured 64GB of RAM and multiple NVMe SSDs. At the time, the GT77 put up some incredibly impressive numbers that skunked every previous-gen machine we'd tested. Today we're going to take a look at the latest version of this powerful gaming laptop, the MSI Titan GT77 HX (2023). At first glance, this iteration looks virtually identical to last year's model, but it's now powered by Intel's latest 13th Gen mobile platform and NVIDIA's GeForce RTX 40-series
Ada Lovelace based GPUs
.
With the latest PC mobile platform technologies at play in the MSI Titan GT77 HX, in addition to updated storage and a gorgeous 4K mini-LED, high refresh rate display, this machine is likely to impress on a number of different levels. But, we're getting ahead of ourselves – let's take a look at the main features and specifications of the particular model we tested first (hint: it's an absolute beast), and then we'll take a tour and get to some numbers...
MSI Titan GT77 HX (2023) Gaming Laptop Specifications
| | |
| --- | --- |
| CPU | Up to 13th Gen Intel Core i9 HX Processor |
| OS | Windows 11 Home/Pro (MSI recommends Windows 11 Pro for business.) |
| DISPLAY | 17.3 UHD (3840x2160), MiniLED, HDR 1000, 144Hz, IPS-Level (QHD Option) |
| CHIPSET | Intel HM770 |
| GRAPHICS | NVIDIA GeForce RTX 4090 Laptop GPU 16GB GDDR6 (Up to 2040MHz Boost Clock 175W Maximum Graphics Power with Dynamic Boost.) |
| CPU/GPU COMBINED POWER | Max. 250W CPU-GPU Power with MSI OverBoost Technology. (OverBoost Ultra Technology for i9-13980HX Only.) |
| MEMORY | Max 128GB (DDR5, 4 Slots) |
| STORAGE CAPABILITY | 2 x M.2 SSD slot (NVMe PCIe Gen4), 1x M.2 SSD slot (NVMe PCIe Gen5) Compatible |
| WEBCAM | IR HD type (30fps@720p) |
| KEYBOARD | Cherry Mechanical Per-Key RGB Gaming Keyboard by SteelSeries |
| COMMUNICATION | Killer Gb LAN (Up to 2.5G), Killer ax Wi-Fi 6E + Bluetooth v5.3 |
| AUDIO | 2 x 2W Speaker, 2 x 2W Woofer |
| AUDIO JACK | 1 x Mic-in/Headphone-out Combo Jack |
| I/O PORTS | 1 x Type-C (USB / DP / Thunderbolt 4) with PD charging, 1 x Type-C (USB / DP / Thunderbolt 4), 3 x Type-A USB3.2 Gen2, 1x SD Express Card Reader, 1 x HDMI 2.1 (8K @ 60Hz / 4K @ 120Hz), 1 x Mini-DisplayPort, 1 x RJ45 |
| BATTERY | 4-Cell, 99 Battery (Whr) |
| AC ADAPTER | 330W adapter |
| SENSOR | 1 x Fingerprint Reader |
| DIMENSION (WXDXH) | 397 x 330 x 23 mm |
| WEIGHT (W/ BATTERY) | 3.3 kg |
| COLOR | Core Black |
GeForce RTX 4090 GPU
combo. Intel has the 13980HX available, which is technically one bin higher than the 13950HX, but the RTX 4090 is best in class, so this platform is clearly poised to offer high performance.
The Core i9-13950HX features 24 total cores with support for 32 threads, comprised of 8 P-Cores (with HyperThreading), 16 E-Cores and 36MB of L3 cache. Those cores clock all the way up to a 5.5GHz maximum boost, which results in both high single and multi-threaded performance.
The GeForce RTX 4090 in this machine includes 16 GB of GDDR6 memory operating at an effective data rate of 18Gbps, and has a full 175W TDP with a maximum boost clock of 2,040MHz. While it may share a name with the desktop version of the RTX 4090, not that the mobile version is scaled back in a few ways. For example, it has a 256-bit memory interface rather than the 320-bit interface of the desktop variant, and has 9,728 CUDA cores rather than the 16,384 of its desktop counterpart. However, as we've previously shown, these high-end mobile Ampere GPUs offer plenty of performance for today's AAA games.
Our Titan GT77 HX also features plenty of fast memory. The system we tested features a pair of 32GB DDR5-4800 SO-DIMMs, totaling 64GB of memory. 64GB should be more than enough to handle just about any consumer or professional mobile workload, including content creation tasks, and of course, gaming. Because the memory is comprised of standard SO-DIMMs though, it can be replaced or upgraded later on if the need arises; the Titan GT77 HX actually has four memory slots and supports up to 128GB.
On the storage front, the
MSI
Titan GT77 HX has three M.2 slots – two Gen 4 and one Gen 5. Our sample included pair of 2TB Samsung Gen 4 NVMe SSDs, configured in RAID 0 to maximize sequential transfer performance. All of the M.2 slots support standard M.2 2280 gumsticks, which makes installing upgrades or replacements relatively easy as well, should a user want to modify their setup.
Networking and wireless connectivity are handled by a combination of Killer's AX1690i 802.11ax Wi-Fi controller and a Killer E3100G 2.5 Gigabit Ethernet controller. The AX1690i has a 2x2 MIMO configuration with support for 160MHz channels, so getting top performance from today's latest routers should be no problem. There's also Bluetooth 5.3 support aboard. While the E3100G is theoretically much faster than the Wi-Fi, most people do not have multi-Gig Ethernet switches to take full advantage of it, but that's changing over time as more and more switch and router manufactures incorporate multi-gig ports into consumer products.
MSI Titan GT77 HX Build Quality & Design
The MSI Titan GT77 HX's chassis is built from a combination of aluminum and polycarbonate, except for the lid which is made of machined aluminum. The lid has a single MSI Dragon logo embedded at the top center, and due to the gaming / enthusiast target audience of this machine, that logo also features integrated RGB lighting for a bit of flare. The polycarbonate body has a premium, slightly soft-touch feel to it, although it does pick up fingerprints fairly easily, so you'll want to keep the microfiber cloth included with the system handy. There's minimal flex to the lid and perimeter of the chassis, so the overall build feels solid. All of the materials used also work well together, for a cohesive look, that's somewhat more aggressive than more modest gaming laptops.
It's definitely not a boat-anchor like gaming notebooks of the past, but the MSI Titan GT77 HX is still a rather large machine. Its relatively large footprint is a result of the 17.3" display and decision to mount the hinges on top of the machine rather than the back. On the plus side, this design makes room for additional venting on the rear and leaves plenty of room on the sides for ports. For a desktop replacement notebook in this class, having plenty of connectivity is important, so we are OK with this design decision. The hinges are sturdy and the display stays in place at any angle. There's a fair amount of resistance, but the display swings open smoothly and can be opened with one hand without the machine sliding around on table. At 7.3 pounds, this machine stays put, but you'll certainly feel it if you're going to be carrying the machine around all day.
The IPS-class display has increased color accuracy and wide viewing angles, and features mini-LED backlighting and a fast 144Hz refresh rate.
A QHD panel option is also available.
If we had to describe the MSI Titan GT77 HX's display in a single word, it would be "awesome." It supports HDR1000 and gets plenty bright, viewing angles are excellent, and uniformity and saturation are top-notch. Everything from on-line videos to games pops on this display, and the pixel density is so high everything is sharp as a tack. Couple all of that with the high refresh rate and the display in this machine really is a treat.
Just above the display panel is a somewhat disappointing 720p IR webcam with Windows Hello support. It's adequate, though with the ubiquity of video conferences nowadays, we would prefer a higher-quality 1080p webcam, but it is what it is. If you're going to game stream with this machine, you'll probably want a higher-end, dedicated webcam.
On the audio front, MSI outfits the
Titan GT77 HX
a quad-speaker design tuned by Dynaudio, which features dual down-firing woofers paired to a pair of full range drivers. The speaker setup in the MSI Titan GT77 HX isn't going to compete with any standalone speaker setups, but the layout and tuning sound exceptionally good for a laptop and are clearly among the best in this class of system. Bass is prevalent, but mids are good and the highs are crisp. The speakers in this machine are well suited for teleconferencing or media consumption, but hardcore gamers should opt for a headset or external speaker setup.
MSI equips the Titan GT77 HX with two Type-C (USB / DP / Thunderbolt 4) ports, three Type-A USB3.2 Gen2 ports, an SD Express Card Reader, and HDMI ports (8K @ 60Hz / 4K @ 120Hz), a Mini-DisplayPort, a 3.5mm audio jack, and an RJ45 jack for the on-board 2.5G network controller.
The left side of the machine is home to the rectangular power jack for the included 330 Watt AC adapter, two USB-A ports, the card reader slot, and the 3.5mm audio jack. And the right side houses another USB-A port, dual USB-C ports, the mini-DP and HDMI outputs, and the RJ45 port. There's also venting on both sides (and along the back and bottom).
The venting on the sides of the Titan GT77 HX will exhaust hot air directly onto hands that might be positioned nearby when using an external mouse, regardless of being a lefty or a righty, but most of the warm air exhaust exits through the rear and towards the back of the machine, so it was never a problem for us.
MSI Titan GT77 HX Software Experience
Our MSI Titan GT77 HX shipped with Windows 11 Pro, with the 22H2 update preinstalled. There's no bloatware to speak of, save for the ever-annoying Norton Security suite, and the only utilities that were included out of the box were the MSI Center software mentioned previously, and a couple of
SteelSeries
apps for controlling the keyboard lighting and audio equalization.
MSI Center can be used to monitor hardware health data and fan speeds, and it provides updating, recovery and support tools as well.
The MSI Center app offers a host of optional plugins for things like image AI-assisted photo search and tagging, tuning audio, capturing in-game highlights, and switching color profiles for the display. The MSI True Color plug-in will throw a notification upon every re-boot when a display profile is loaded, which might bug some users, but it's innocuous enough. All in all, MSI Center is a useful application with a straightforward interface, tons of options and minimal clutter, though it will initially nag you to set up a backup schedule for the machine and out of the box, there will likely be a number of updates that require installation.
It is also inside the MSI Center application that users can tweak the machine's performance profile. For example, this system can operate with a hybrid graphics configuration that leverages both the iGPU and discrete GeForce RTX 4090, or users can opt for a full-power discrete mode, that keeps the GeForce lit-up and engaged at all times, directly connected to the display. Hybrid mode will dynamically leverage the most appropriate GPU given a particular workload to balance efficiency and performance, but the discrete mode runs flat out at all times for maximum performance.
And with all of that out of the way, let's get to the benchmarks...
Related content