Xbox Chief Phil Spencer Stands By Xbox Scarlett VR Snub Despite 'Amazing' Half-Life: Alyx
Earlier this week, Xbox chief
Phil Spencer ruffled a few feathers
in the gaming world when he spoke his mind on the state of virtual reality (VR) for consoles. Spencer at the time lamented problems that he saw with VR technology, and stated his reasoning for not pursuing the technology with Microsoft's upcoming Xbox Project Scarlett gaming console.
"I have some issues with VR—it's isolating and I think of games as a communal, kind of together experience. We're responding to what our customers are asking for and… nobody's asking for VR," said Spencer in an interview with Stevivor. "The vast majority of our customers know if they want a VR experience, there's places to go get those. We see the volumes of those on PC and other places."
It's likely the "Nobody's asking for VR" statement that drew the most backlash, even if his commentary might ring true for many gamers. Needless to say, reaction was swift. Sony's Shuhei Yoshida took to Twitter to respond directly to Spencer's comment:
(´-`).。oO(we oftentimes work hard to make things that no customers are asking for them)

— Shuhei Yoshida (@yosp) November 26, 2019
The fact that Sony would take Microsoft to task over comment on VR is quite understandable. After all, Sony went out of its way to develop a dedicated VR headset for the PlayStation 4 and confirmed that the accessory will work with the upcoming PlayStation 5.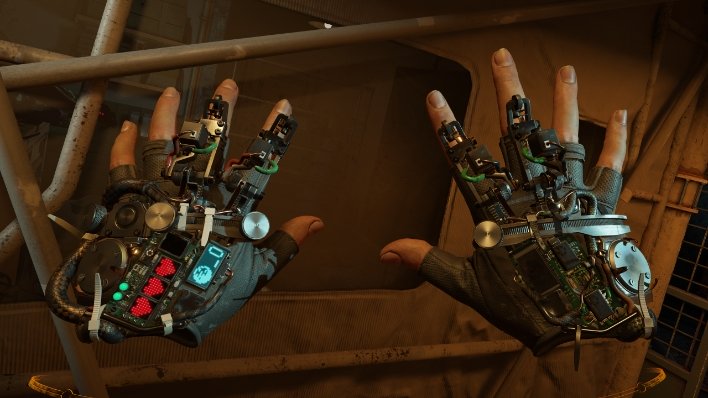 Spencer expanded on his commentary with another pre-Thanksgiving tweet, reaffirming his stance that VR simply isn't something that Microsoft is focused on with the Project Scarlett. He did, however, have some love to spread for the recently-announced Half-Life: Alyx which is coming on in early 2020. He noted that the game was "amazing", although it is a PC-exclusive.
Fair feedback. I've said publically, I love how our industry has pioneered: AI, physics, 3D, RT, VR/AR etc. For us, it's about focus on our innovations right now. I've played some great VR games, I got to play HL:Alyx in the summer, amazing. It's just not our focus with Scarlett

— Phil Spencer (@XboxP3) November 27, 2019
Some of the other things that Microsoft is working on instead of VR include improved backwards compatibility. The company has stated that all Xbox One games will be compatible with the new gaming system.
"We think about it like Project Scarlett having the biggest launch lineup in history," said Xbox Studio head Matt Booty in an interview with GamesRadar. "We want you to know that when you invest in Xbox, you're bringing that legacy content library with you [to Scarlett]. It's why we think we've got an advantage with Project Scarlett, because our goal is that any game that runs on an Xbox One will run on Scarlett."