Will NVIDIA Launch More RTX 40 Series Laptop GPUs? Major PC Vendor Spills The Beans
Who doesn't want to play
Alan Wake 2
with maxed-out path and ray tracing, right? If you happen to be a mobile gaming enthusiasts, you may even wish to do so from the comfort of your hotel room. With the current generation of NVIDIA GeForce RTX 40 series laptops, this feat is surely possible. While the
mobile version
of the GeForce RTX 4090 only packs 16GB of VRAM and falls short of its desktop counterpart in performance, these machines are still impressive.
With a recent posting from XMG, which specializes in these high-octane gaming laptops, we have some hints as to what the future holds in store. With the GPU being the primary motivator for these gaming laptops to many, it is only natural that it address the NVIDIA GeForce RTX
Super rumors
that are piling up.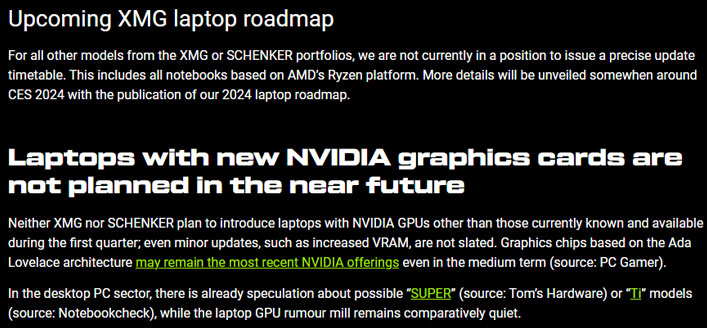 "Neither XMG nor SCHENKER plan to introduce laptops with NVIDIA GPUs other than those currently known and available during the first quarter; even minor updates, such as increased VRAM, are not slated," the PC maker states on its website in reference to its laptop roadmap.

While desktop NVIDIA Geforce RTX Super variants are likely coming, there has been no indication that their mobile brethren will follow suit. According to XMG's laptop roadmap, it intends to likely refresh with minor improvements, such as the
Intel 14th generation processors
in 2024. While there is always a chance we may see new GPUs later on, it is not likely in the first quarter of 2024, it seems.
This certainly makes sense in the current market conditions, with some lukewarm levels of consumer purchasing power industry wide. Consumers may not typically upgrade their expensive laptops nearly as often as discreet GPUs for desktops as well, giving a product such as the GeForce RTX 4090 mobile version a bit more staying power for some.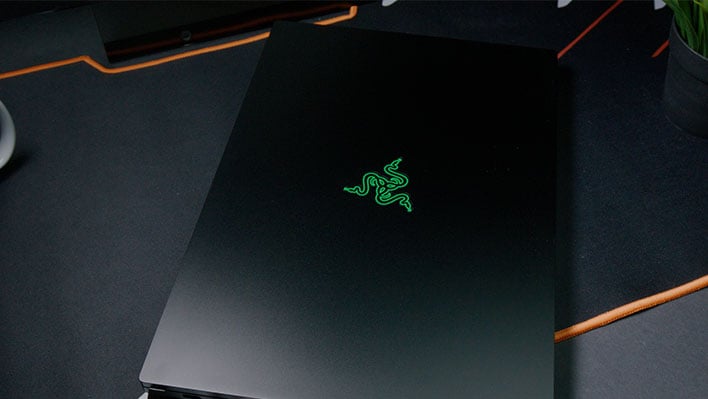 While we would love to see a new lineup of GPUs with more performance, efficiency, and pricing, the minor bump up in other specs that
XMG alludes to
should be enough for new buyers. Those with already powerful NVIDIA GeForce RTX 40 series laptops will likely want to wait these minor changes out for longer, however.