Study Reveals What Kids Want Most For The Holidays And You Won't Be Surprised
As you'll know if you've been
reading our deals posts
recently,
this Friday is Black Friday
. The infamous day of deals heralds the beginning of the holiday shopping season. If you have kids, then you probably already know what they want as gifts, and there's a pretty good chance it's video games.
Actually, that would be a pretty darn decent guess as a gift for almost anyone. These days, video games are bigger business than movies, music, TVs, and film
combined
. The largest and
most popular entertainment medium
in the world is enjoyed regularly by some 212 million Americans, a number that comes from the Entertainment Software Association.

That group says that after a survey of both adults and children (aged 10-17), video games were found to be the number-one in-demand gift for kids, with 72% of children planning to ask their parents for video games or
video game-related presents
. That win was eked out just ahead of money and gift cards (70%), clothes/accessories (66%), and gadgets like smartphones (62%). Only 38% of kids said they wanted physical toys or games, and barely a quarter (26%) said they want books.
Interestingly, while boys overwhelmingly intended to ask for video games (86% of respondents), more than a majority (59%) of girls will, too. The most commonly-requested video game paraphernalia, from least to most-desired, are physical video games, in-game currency, game gear/accessories, game consoles, and finally, game subscriptions taking home the win with 39% of respondents asking for a subscription. Given that these paid services are still required to play online games on game consoles, that's a given. Time to move those kids to PC, parents.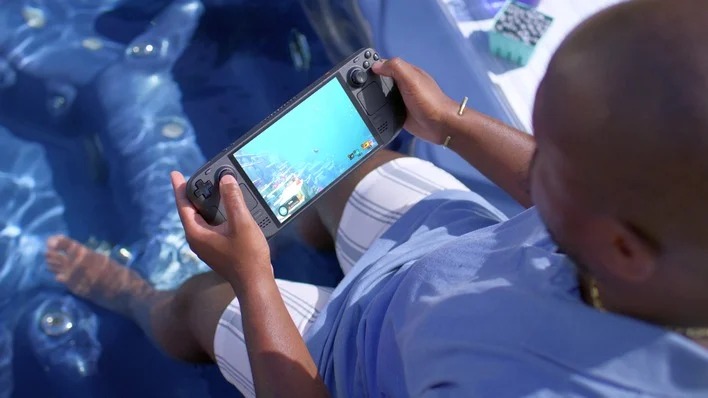 As far as adults go, 32% of respondents say that they plan to buy video game gifts for themselves or others, although if you restrict that group to just parents, it becomes 57%. Apparently, the average expected expenditure on video game-related presents is some $485, which is both sort-of crazy-high and also not quite enough money to buy a new game console—nevermind the extra controller or some games to go with it. Or that $40 stand for the new PS5 model
that doesn't include it
.
The Entertainment Software Association is the group that established and operates the Entertainment Software Raidings Board, or ESRB. It is no real surprise, then, that the ESA's message about holiday video game gifts concludes with some tips for parents regarding safe gifting of games.
Because the hobby is so large and diverse now, there are plenty of games with dark and disturbing content; you can't simply let your kid play whatever is popular. The ESA recommends checking ESRB ratings, using the platform's parental controls, and talking to your kids about responsible online behavior—all good stuff. You can check
the ESA's press release
for the full set of tips if you're curious.