Sony Launches PlayStation 5 Site As Global PS4 Shipments Hit 109 Million
It's not exactly the explosion of details that we were hoping to receive on the
PlayStation 5
, but Sony today launched the official website for its next-generation game console. The new official homepage for the PS5 confirms that it will launch in time for the Holiday 2020 shopping season.
"We've begun to share some of the incredible features you can expect from PlayStation 5, but we're not quite ready to fully unveil the next generation of PlayStation," the site reads. "Sign up below to be among the first to receive updates as we announce them, including news on the PS5 release date, PS5 price and the upcoming roster of PS5 launch games."
The latest rumors that we've heard through the grapevine is that Sony will be holding an official event later this monthwhere it will reveal a lot more details on the PS5, and perhaps give us our first look at the production design. We've seen plenty of the alien mothership-esque developer systems that have been sent out, but it's unclear if that is what the final design will look like when customers get their hands on it later this year.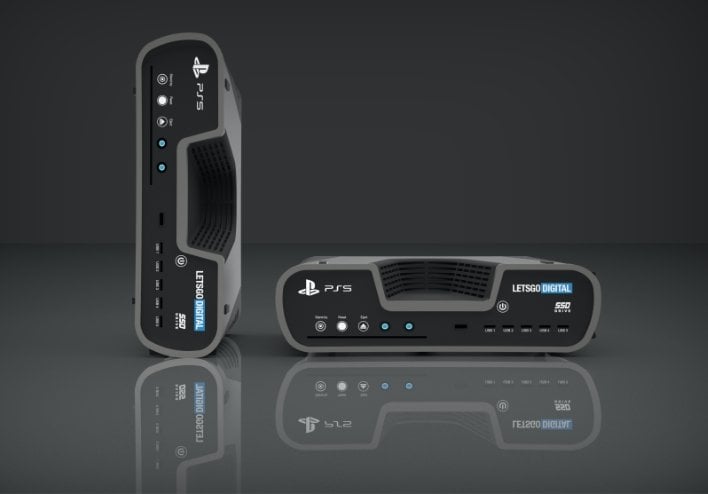 Another big mystery is how Sony will price the PS5. Neither Sony nor Microsoft have revealed their hand with respect to pricing for the PS5 or the Xbox Series X. However, we'd imagine that both will be price competitively with each other to maintain sales momentum out of the gate.
At this time, we know that the PS5 will be using an AMD Ryzen 3000-class Zen 2 processor along with a next-generation Navi-based GPU. It's also known that the console will use an incredibly fast SSD that will virtually eliminate loading times that have become the norm with HDD-based consoles like the Xbox One X and PlayStation 4 Pro. We also know that the new Dual Shock 5 wireless controller will feature adaptive triggers and new haptic feedback in place of the long-standing rumble found in its predecessors.
In other PlayStation news, it's been reported that global PS4 sales topped 6.1 million for fiscal Q4 2019. That brings total cumulative sales for the console to 108.9 million since it first launched back in late 2013.