Silicon Motion Teases Low Power PCIe 5.0 SSD Controller Ripping Reads At 14.5GB/s
Cooler PCIe 5.0 SSDs might finally be on the horizon with Silicon Motion's new SM2508 SSD controller. With a maximum TDP of 3.5 watts, SSDs build on this new controller should run considerably cooler than Phison's PS5026-E26 controller rated for 5 watts, and running at 1.5 watts lower power draw could make a really big difference for thermals. Additionally, the SM2508 features read and write peak bandwidth speeds of 14.5GB/s and 14GB/s respectively, which is big step up from current generation PCIe 5.0 SSDs like
Crucial's E26-powered T700
.
Built on TSMC's 6nm node and equipped with four ARM Cortex-R8 cores and one ARM Cortex-M0 core, the SM2508 could break Phison's grip on PCIe 5.0 SSDs by offering better performance and efficiency. Although SSDs using Phison's PCIe 5.0 controllers have been fast, they've also been the subject of heat-related issues like
thermal shutdowns
. Phison has previously said that the solution is
active cooling
, but Silicon Motion seems to be heading in a different direction.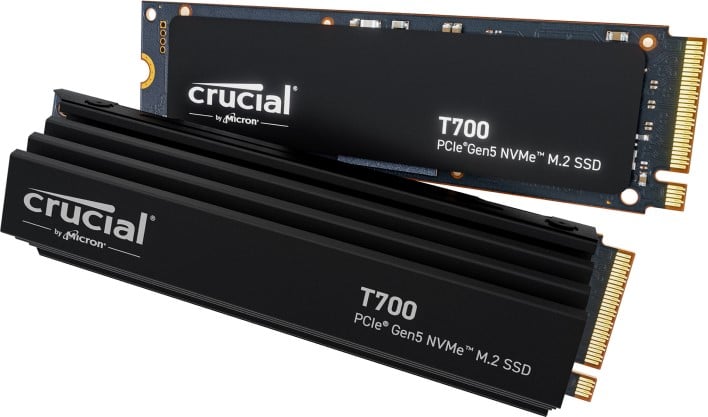 The difference between 5 and 3.5 watts doesn't sound like much (especially next to 350 watt CPUs and GPUs), but it is actually a big difference for SSDs. Even the fastest PCIe 5.0 SSDs using Phison E26 controllers max out at 12 or 13 watts, and that's enough to require an active cooler. Shaving an extra 1.5 watts off could make passive cooling more feasible for top-end PCIe 5.0 drives, though a good passive cooler would likely still be required. Slower 12GB/s and 10GB/s SSDs might even run just fine under motherboard-included heatsinks if they can get under 10 watts with the SM2508.
Unfortunately,
Silicon Motion
said we could only expect SM2508-powered SSDs in 2025. That's at least a full year from now, and considering
14GB/s SSDs
using Phison's upcoming controller might even come out before 2023 is over, the SM2508 could be really late to the party. Of course, if Phison hasn't improved power consumption by then, Silicon Motion might still have a decent advantage. After all, it's almost universally agreed that active cooling for SSDs isn't all that desirable.