Take A Bite Out Of Apple's New 15-Inch MacBook Air Retail Price With This Sweet Deal
Apple has opened up preorders for the 15.3-inch MacBook Air that it
unveiled at WWDC 2023
this week, but do yourself and solid and don't order one directly from Cupertino if you're interested in one of the baseline SKUs. Otherwise, you'll end up paying full price—$1,299 for the version with 8GB of RAM and 256GB of SSD storage, and $1,499 for the SKU with 8GB RAM and double the SSD storage at 512GB.
Both of those models are offered on Amazon for less money. More specifically, you can snag the
15.3-inch MacBook Air with 8GB/256GB
for
$1,249.99 right now
, and the
8GB/512GB model
for a
reduced $1,449.99
. Sure, you're not going to buy a yacht with the money saved, but hey, a $50 discount is nothing to scoff at.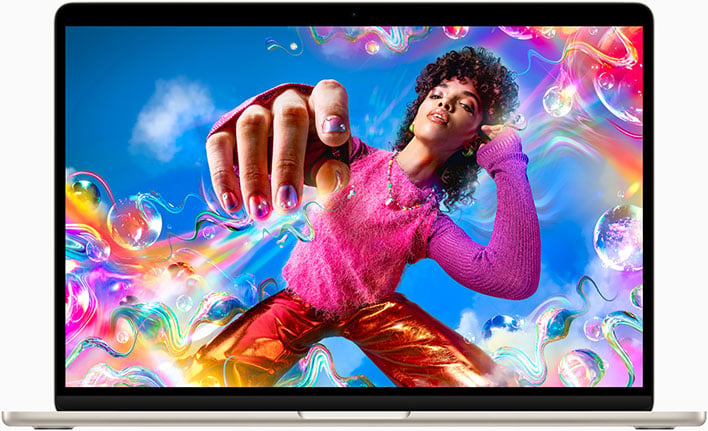 You can select your choice of color, too. Here's a rundown...
Interestingly enough, Amazon isn't advertising a $50 discount on any of the models—it's treating these as regular pricing. However, a quick peek at Apple's website shows each of the SKUs above selling for the real MSRPs. Regardless of where you purchase the 15.3-inch MacBook Air from, it releases on June 13, 2023.
If you need more RAM or storage, you'll have to skip Amazon, at least for now. Apple's website offers 16GB (+$200) and 24GB (+$400) memory upgrades, as well as 1TB (+$400) and 2TB (+$800) storage upgrades. Pricey for sure, but since you can't crack the MacBook Air open and upgrade those parts on your own, you'll have to choose the RAM and storage capacity wisely from the outset.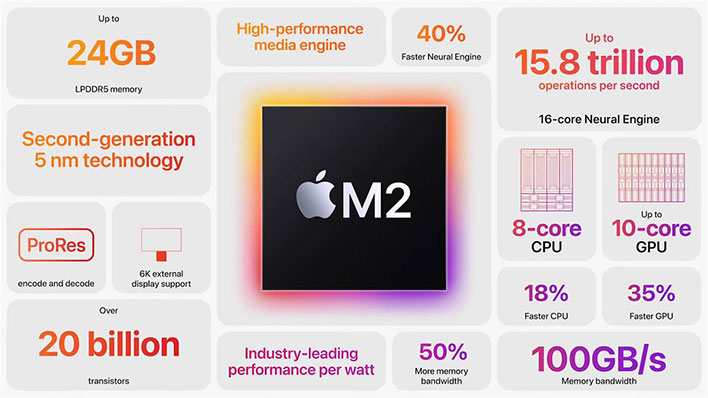 This is the first time the MacBook Air has been offered in the 15-inch form factor. The 15.3-inch Retina display serves up a 2880x1864 resolution (224 pixels per inch) and is powered by an
M2 processor
with an 8-core CPU and 10-core GPU.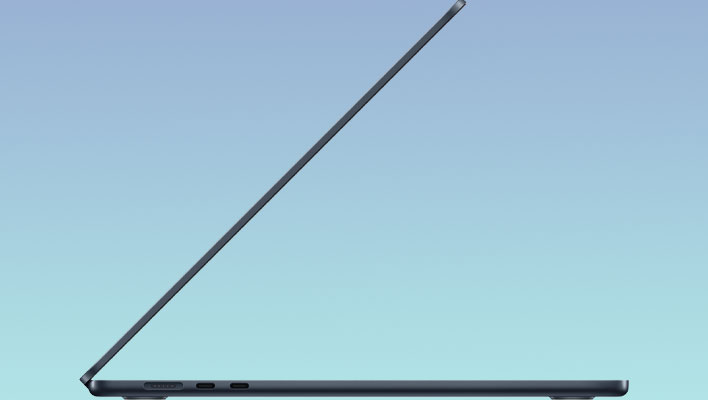 Apple is also pitching its latest MacBook Air model as the "world's thinnest 15-inch laptop," which translates into an 11.5mm (~0.45 inches) waistline. Samsung's
Galaxy Book2 Pro 360
comes close at 11.9mm (~0.47 inches) and there are several other Windows laptops that measure in the range of around 0.55-0.59 inches, but by the tape, Apple earns bragging rights.