Samsung Teams With iFixIt To Extend DIY Repair Program To More Galaxy Phones And PCs
It was almost four decades ago when the Beastie Boys exclaimed, "You have to fight, for your right, to paaaaarrrty!" Fast forward 37 years and consumers are instead fighting for their right to repair their own electronics without proprietary roadblocks and arbitrary restrictions imposed by manufacturers. The good news is there is movement on the DIY repair front, and to that end, Samsung today announced that it's
self-repair device program
is expanding to include five additional "popular models."
Samsung first announced its self-repair program in March of last year before it opened in earnest several months later. At the time, the company partnered with iFixIt to offer replacement parts and guides for consumers to repair Galaxy S20 and S21 series smartphones, as well as the
Galaxy Tab S7+
. It was a start, though obviously not all-inclusive.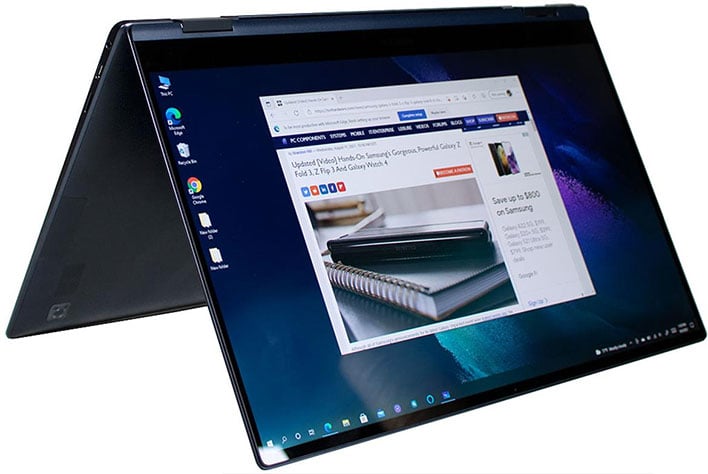 Starting today, consumers can order genuine replacement parts for the Galaxy Book Pro 360 and few more Galaxy devices
The same can be said today, though Samsung is bringing more devices into the fold, including a few more PC models. Today's additions include the Galaxy Book Pro 15,
Galaxy Book Pro 360 15
, Galaxy S22, Galaxy S22+, and Galaxy S22 Ultra.
Once again, Samsung is joining forces with iFixIt to provide users with genuine replacement parts and guides. For Galaxy Book owners, that means users can order and replace the front and rear case, display, battery, touchpad, power key with fingerprint reader, and rubber foot. And for Galaxy S22 series owners, replacement parts consist of the display assembly, back glass, and charging ports.

"The Self-Repair program has exceeded our expectations and we hear one resounding message: people want more models. Enterprise customers in particular told us they need solutions for PCs," said Mark Williams, Vice President of Customer Care at Samsung Electronics America. "People want to get more out of their devices and need durable products that last. Samsung is committed to offering Care options that meet their needs."
It's nice to see Samsung wedge more devices into its self-repair program, though is it enough? The timing of today's announcement comes on the heels of right-to-repair advocate Louis Rossmann
posting a video criticizing
Samsung Display's patent on pixel patterns, which he says is a "killshot on [the] ENTIRE repair industry." He points to a lawsuit filed against multiple third-party mobile phone repair outfits.
"It seems what Samsung is looking to do is block people from being able to import aftermarket screens," Rossmann states. "To be clear, when we say 'aftermarket' we're not talking about somebody pretending that something, like has a Samsung logo on it or is a Samsung part when it is not. We are talking about that are very clearly branded as refurbished, aftermarket, or non-original."
The right-to-repair movement is not always cut and dry the way we'd like. Recently, New York became the
first US state to enact a law
protecting a consumer's right to repair their own devices. That should have been a clear win for consumers, but Rossmann held the governor's feet to the fire over an amended line in the law that he says effectively gives OEMs a way to circumvent it.
It's clear that the right-to-repair movement still has a long way to go, and not everything is as it might appear at face value. At the same time, if nothing else at least these laws and programs bring attention to the movement, which hopefully will improve over time.