PS5 Exclusive Ratchet & Clank: Rift Apart Is Making Its Way To PC Via Steam
The PlayStation 5
released in November of 2020
. That's two and a half years ago at this point, and yet the number of games exclusive to the system can nearly be counted on your hands. Indeed, this phenomenon has become a meme among certain segments of the internet, and there's no shortage of comical send-ups of the nascent console's minuscule exclusive game library (Not that the Xbox fares any better, mind you).

Well, mark another one off the list of PlayStation 5 exclusives: solid-state storage demo and third-person platform shooter
Ratchet & Clank: Rift Apart
is on its way to Steam and the Epic Games Store at the end of July. It carries a $59.99 price tag, and you can
pre-purchase it right now
if you are extremely eager to play it.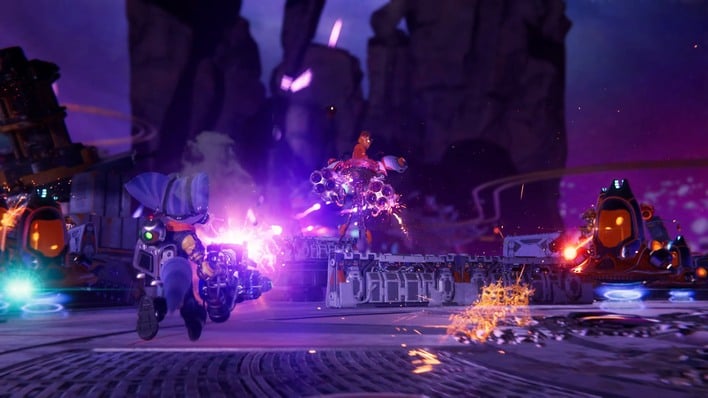 We wouldn't blame you for holding off, though. There's been a spate of
shoddy PC releases
for console-lead games lately, and it's fair to be worried about the state of this title in that context. You probably shouldn't worry too much, though; the port is being handled by Dutch PC release experts Nixxes, and it looks to have the full suite of features that PC gamers expect.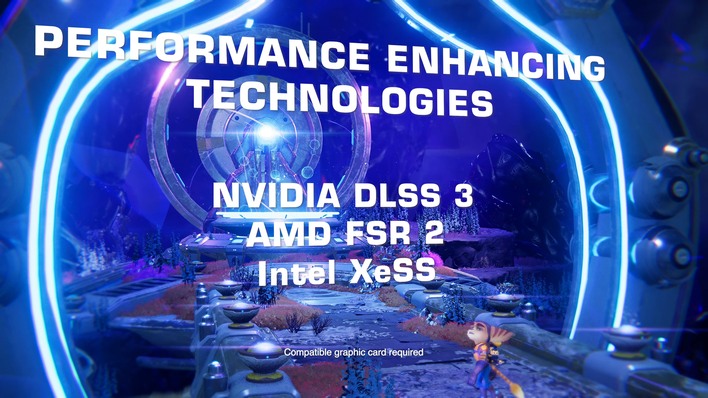 That includes not only ultrawide monitor support and unlocked frame rates, but also support for all three vendor-specific upscaling technologies: Intel's XeSS, AMD's FSR 2, and NVIDIA's
DLSS 3 with frame generation
. In addition, the latest
Ratchet & Clank
adventure—which is already gorgeous on PS5—is going to gain support for ray-traced reflections and shadows.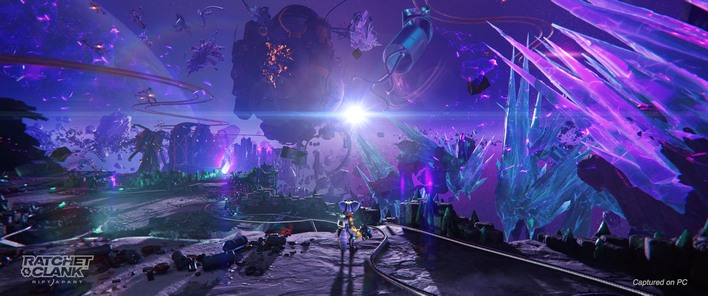 Concerningly, the Steam store page doesn't list the system requirements yet. We can expect that they'll be pretty high, as this was a showcase title for the PlayStation 5. Outside of the usual CPU, RAM, and GPU requirements, we suspect that this game will
require a speedy SSD
, almost assuredly an NVMe model. That's because part of its original design goals was to show off the advantages of the PS5's SSD.
Sony also notes that the game will have full
DualSense controller support
on PC, so if you use a PS5 controller you can enjoy advanced haptics and dynamic trigger effects. However, the company also remarks that you can completely play the game with a mouse and keyboard, which is reassuring since it's about half third-person shooter.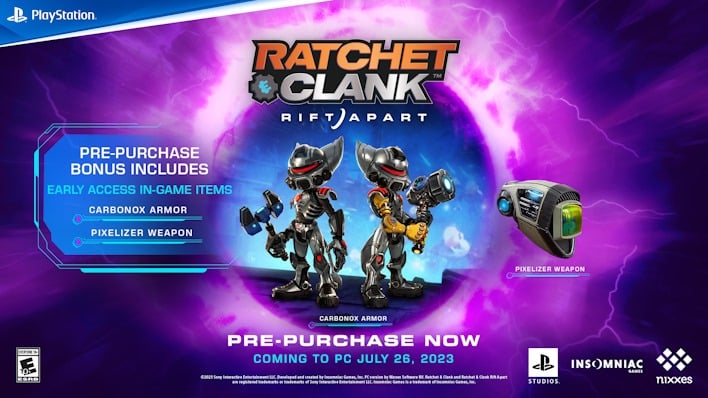 To sweeten the deal a little, folks who pre-order get early access to a couple of in-game items; the Carbonox armor for the Lombax main characters, as well as a Pixelizer weapon. Even
if you don't pre-order
, the armor sets from the PS5's Digital Deluxe Edition as well as the 20th Anniversary Armor Pack are included in the PC version.