Teardown Of Prototype Cooler For Canceled 4090 Ti Reveals A Hidden Surprise
New images of a purported
NVIDIA GeForce RTX 4090 Ti
(or Titan Ada?) graphics card cooling shroud have appeared online. These teardown pictures form the most extensive exposé to date of what is thought to be an SKU that has been axed. Thanks to an intrepid leaker in China, these under-the-shroud images show the first evidence that there was an extra and previously unseen cooling fan embedded in the epicenter of this gargantuan graphics card.
It was only recently that a reputable graphics card leaker asserted that "there won't be RTX 4090 Ti anymore." Of course, due to the nature of these leaks, we can only speculate about the reasoning behind the
RTX 4090 Ti's abandonment
. If the news is correct, the axing decision could have been down to the card's practicality,
AD102
semiconductor yields, economics, or other unknown factors.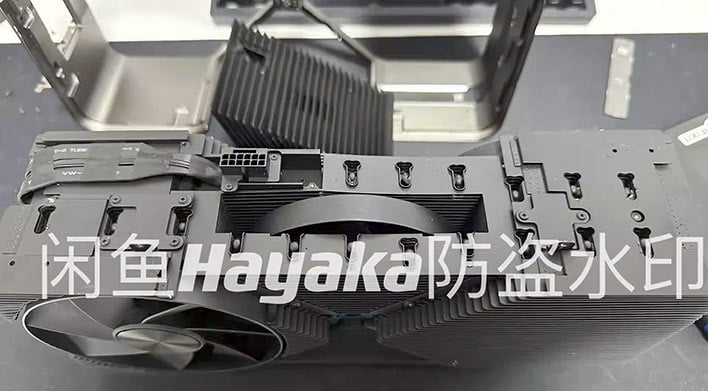 Text accompanying the imagery indicates there were some difficult to handle thermals with the prototype. According to the descriptive text, the extraordinary design of this graphics card included 22 heatpipes embedded in vapor chamber, cooled by a trio of fans, one of which was a center fan embedded between two finned cooling structures.


Moreover, the text relayed that this cooling was necessary to deal with the "very violent heat dissipation specifications." It is hinted by Hayaka, via
@Harukaze5719
, that components fabricated by Samsung were one of the worst heat sources (likely the graphics RAM, as
Ada Lovelace GPUs
are fabbed at TSMC).
Another thing we learn from the images and text is that this probable reference design prototype used one
12VHPWR
power connector. These connectors are rated to 600W, and the PCIe slot can be used to channel a further 75W without going out of spec.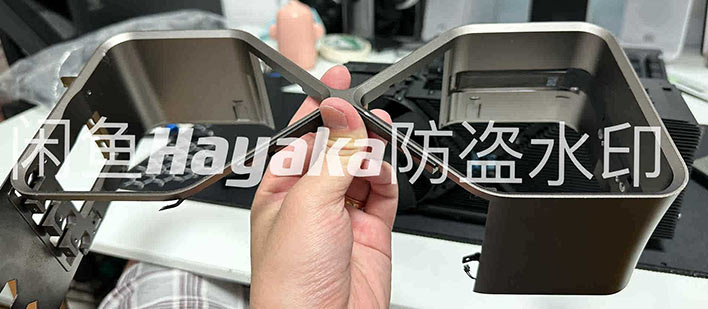 Some may be sad to see the GeForce RTX 4090 Ti disappear, with only leaks like this showing a trace. However, if NVIDIA's experiments with this cooling shroud design were any success at all, we might see it recycled in
a future generation
.