GeForce RTX 4090 Ti Launch Plans Reportedly Scrapped But More GPUs Are Coming
If NVIDIA had ever planned to add a GeForce RTX 4090 Ti to its Ada Lovelace lineup, those plans have now been scrapped, according to the latest unofficial chatter. At the same time, we could be getting refreshed versions of existing
GeForce RTX 40 series
graphics card models, possibly with a bump in video memory (VRAM), which is always welcome (depending on the price, anyway).
Rumors of a new flagship graphics card heated up last month when images of a
much bigger cooling shroud
purportedly designed for the GeForce RTX 4090 Ti surfaced. The regular GeForce RTX 4090 is already a big graphics card, but images of the beefier cooler made it seem almost puny by comparison, if you can fathom that. If not, then just have a gander...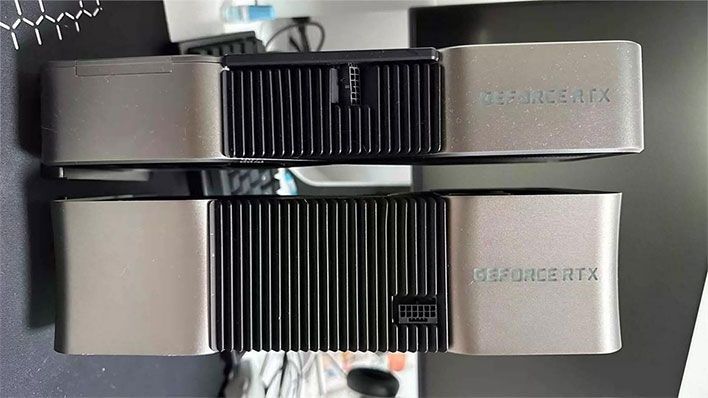 There was also speculation that this could be a Titan Ada. Call it whatever you want, that's a monstrous cooling shroud that would occupy every bit of four expansion slots inside your PC. It wasn't just for show—rumor had it the upcoming beastly Ada Lovelace edition would feature a total graphics power (TGP) rating of 600 watts, compared to 450W for the
GeForce RTX 4090
.
Alas, it's not to be, according to a one of the more reliable leakers on Twitter.
"I'm afraid there won't be RTX 4090 Ti anymore. Some low-grade AD103 and AD106 chips will be another versions of RTX 4070 and 4060," kopite7kimi says.
While the GeForce RTX 4090 Ti is apparently no longer in the cards, it's suggested that NVIDIA will repurpose its AD103 and AD106 chips for additional versions of its GeForce RTX 4070 and GeForce RTX 4060 graphics cards.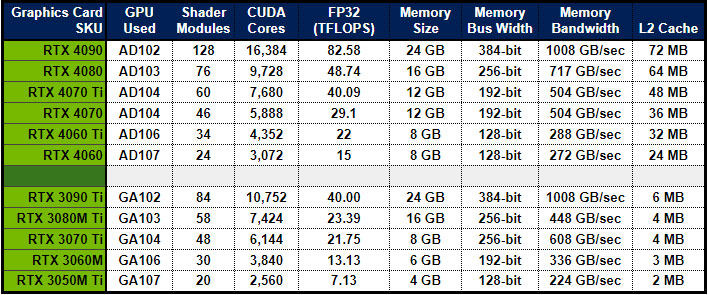 If kopite7kimi's information is accurate, it's conceivable that NVIDIA could launch a refreshed
GeForce RTX 4070
based on AD103 with 16GB of VRAM (up from 12GB on the current model) and/or a wider 256-bit bus (up from 192-bit), and a
GeForce RTX 4060
based on AD106 with more RAM and/or a wider bus as well. Or there could be no change to the actual specs. We'll just have to wait and see.