NVIDIA SHIELD TV 8.0.2 Update Arrives With Xbox Elite 2 Controller Support And More
Owners of the
SHIELD TV
family of media streamers/gaming devices will be happy to learn that NVIDIA is rolling out yet another new update that brings even more functionality. SHIELD Experience 8.0.2 was distributed today, and it supports SHIELD TV devices dating way back to 2015 -- how's that for excellent product support?
SHIELD Experience 8.0.2 adds support for the new 2019 SHIELD Remote to older SHIELD TV devices. The newest remote is a big upgrade over its predecessor thanks to backlit buttons, customizable menu button, dedicated buttons for volume/mute, and a remote locator feature.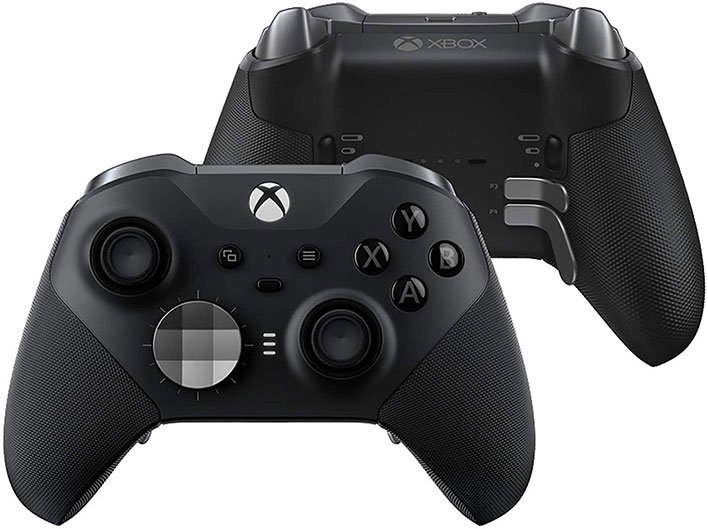 Also included with this update is support for the new Xbox Elite Series 2 wireless controller, which will be a boon for native Android games playable on the SHIELD TV and PC games made available via the GeForce Now streaming service. The Elite Series 2 controller was on sale for a low $159.99 earlier this month. In addition, there's newly included support for the Sanscrit USB DAC and the Channels DVR app how has the ability to store recorded media on a NAS.
NVIDIA launched its all-new SHIELD TV Pro and SHIELD TV in late October with the new SHIELD Remote. Both 4K media streamers are powered by NVIDIA's latest Tegra X1+ processor which promises a 25 percent uplift in performance. They also come with Dolby Vision, Dolby Atmos, and Dolby Digital Support.
The primary difference between the two comes down to their form-factors. The SHIELD TV Pro looks more akin to its predecessor and includes dual USB 3.0 ports for storage expansion. The standard SHIELD TV, however, is a dongle shaped like a cylinder and can only be expanded via a microSD slot.
The SHIELD TV Pro is available now for $199.99 at Amazon, while the smaller SHIELD TV is priced at just $129.99. Both come with free one-day shipping and free returns for Prime subscribers. You can read the HotHardware review of the new SHIELD TV right here.